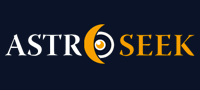 Astro-Seek.com Seek and meet people born on the same date as you ...
Extreme frustration in love life - any astrological explanation? - Discussions, questions
---
Extreme frustration in love life - any astrological explanation?
January 26, 2022 at 20:17 (UT/GMT)

Plutonic Rose
Extreme frustration in love life - any astrological explanation?
I don´t really know where to start with this topic, since this is not related to a relationship or person in specific, but my love life in general.
It has been a constant low since forever and whenever it seems to be going up, it´s just another slap in the face after another. I see people left and right get into relationships like it´s a walk in the park while I am struggling badly. I see people obsess over each other and my attention deprived a** just sits there like " When is it my turn? ". When I find a girl I am interested in, I try to talk to her and even if it gets to that point of her actually responding, it ends quickly because the girl is just not interested. Never. Even if they do compliment my looks, my clothing style, my voice, even my personality, whatever it is, it´s always clear that they only say that from a distant point of view and not because they are flirting with me.

I even get girls be extremely rude to me, I even get blocked out of nowhere sometimes. Being ghosted is like my water and oxygen. I am just shocked when someone actually responds. At this point I feel like girls my age have a type and that type is my exact opposite in every aspect, that´s how badly the frustration has got to me. I even question people complimenting at this point. Like if I am as attractive as some people say, then how come it never leads anywhere?

My last relationship was a long distance relationship that held on for almost 2 years and it ended in my ex cheating on me. In fact, my very first ex also cheated on me. As if that is not frustrating enough already, I spent more time getting over my exes than with them. So even my relationships were never... fully outlived. My first relationship was very short and my second one was pretty long compared to the first one, but we only met twice.

I am really trying to keep my hopes up, but with every failed try I am running out of good reasons. I have had a good junk of days in which I genuinely thought that life is just trying to tell me that all this dating stuff is not meant for me, regardless of how badly I actually crave a genuine, love based relationship. I am a confident guy and I believe that at least objectively I should be somewhat attractive to the majority of girls my age, but I have experienced so much rejection since my past relationship (which almost ended 4 years ago) that I am close to losing my mind.

I know that love goes much deeper than looks, I personally think even past personality, much deeper. But the fact that girls are not interested in me the slightest really irritates me. I feel like my fate is fighting against me in this and I wonder if there is something visible in my birth chart that could explain why this happens? Because I am running out of explanations and that frustrates me even more.

Posts in topic
January 27, 2022 at 14:13

Sus
»
Plutonic Rose
You are who you are and don´t change it for anyone. I have to agree with someone here who said that prefer nice guys than aloof guys. Yes, we do but when we are young we tend to drama.
We want what we can´t have. I´m sure you´ll find the right girl and she will love your kindness. You are a good looking man. So, relax, take your time and enjoy your youth


January 27, 2022 at 14:21

2s
hmmm, firstly i just wanted to say that you don´t deserve to go through those experiences. no one does. i have similar experiences like you, but for me a lot of people will have crushes on me but never the person i truly have feelings for. it´s just ironic to me, and sometimes i wonder if life is out to get me too.
have you ever considered maybe it´s the way you act around them? do you have a particular pattern of acting around women or around people you´re in a relationship with? do they ever complain about anything, like, say, you´re too detached or unresponsive?
a lot of times people do ghost each other, but sometimes it´s not always because of you but more that they feel a certain way about something. like for example, people unfriend each other all the time when they don´t talk much, etc.

January 27, 2022 at 14:27

Sunnyshadow
»
Sunnyshadow
Also sun & venus opposite chiron

January 27, 2022 at 20:47

Leo_Ness
Sidereal, whole sign reading.
8th house is the house of love and bounding and being covered by Pisces, gives you the highest possible expectations at that filed.
Neptune in 6th house covered by Capricorn, in tight relation to Vertex, means that partner you´re looking for could be some generous emphatic person that works hard for the sake of social good. 6th house is the house of health, so it could be some health worker that chose profession out of love for humanity and people and not for the profit and glory. In general, I would say, looking at your chart, that you´re looking for a saint, universal, big heart mother type and with the Vertex in conjunction to Neptune, you have the ability to recognize and react to exactly that kind of people.
Since Neptune is in Quincunx with your 1st house Leo Moon and in the square to Moon ruler (Sun), your Earth-like (Taurus) Ego (Sun) that loves prestige, commodity and security (10th house Taurus Sun conjunction with Venus) is always fighting against that idea, related to such ideal partner (denying it), but in the same time, your Inner self (Moon) is constantly longing for exactly that type (the Saint).
Since Quincunx belong to 12th harmonic (5x360/12) and 12th harmonic makes planets communicate at the highest "Pisces" level, I suppose you´ll need a lot of life experience (and time) to summon Neptinian energy (life wisdom) in yourself and therefore to get what you need.

February 6, 2022 at 23:47

Yezh
You are certainly more attractive than me at this time (and it´s not so had I think, as i´m still alone) but I think ppl is not just into physical or attractive... maybe there is also a lot of social restrictions that bog down relations between ppl (i not only think about social fear or any but also by example social "conventions" as by example the fact that ((by example)) ´geek´ people ((as me)) is really hard to see in a relation)
Yezh ar language



Moon calendar
Moon in

Gemini
Show calendar
»
Seek users born on
Seek users by nickname