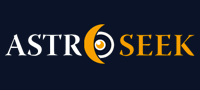 Astro-Seek.com Seek and meet people born on the same date as you ...
12th house love help - Discussions, questions
---
12th house love help
October 28, 2020 at 23:18 (UT/GMT)

XSt4rdollx
12th house love help
I have always been taught not to show people my birth chart. Like a magician to never real their tricks but i really need this help it has my life at a stand still and i need him home.
So i have walked through life alone... Even in my childhood a shut in during my teenage years i missed alot of social skills.. I rebelled young against the values of my family ( aries conj lilith opposing saturn i believe) and am the product of my mothers t-square one of three products.... Astrology is f-ing awesome...Im cancer sun moon in 12th sharing the house with Gemini.
We have been together for 8 years now and got married last year.
He is in prison( don´t think badly of him) but there has always been this draw to him. Whenever i ave hit rock bottom over the years he has been home and he grounds me and makes it better. Like everything even when he pisses me off and we fight he me something ill fight for.
There has always been this separation between us physically spiritually i feel him... I know him. I feel like there is something there blocking us and i cant see it... Idk if there are any mystics or psychics around but can you see into my blind spot please.
..to clarify is there a lesson we need to learn to bring him home... Is there something specifically standing in his way and if you are intuitive anything else you see that will be interesting good or bad im listening.

Picture attachments are visible to registered users only. (
Log in
)

Posts in topic
November 2, 2020 at 12:24

AlsaceTX
You beautiful soul. Kindred spirit as I share a lot of placements with you. No judgment on prison, you have Venus in the 12th...duh. His Sun/Mars/Venus/Mercury conjunction is trine your Neptune. Your Sun/Moon conjunction is trine his Pluto. Powerful connection. Your Moon/Sun conjunction in 12th opposite Neptune makes you more intuitive / psychic than 95% of the users on this site. The answers are within you, but you must see things for what they truly are and not what you wish them to be. His Uranus is opposite your Venus in the 12, he subconsciously pushes you away.

November 2, 2020 at 13:10

anit
Я тоже люблю одиночество, это не тюрьма. Это саморазвитие. Но лучше поменять место жительство. Сделать карту релокации и тогда свобода и прощай 12 дом. Я так поступила. Удачи

November 2, 2020 at 19:03

XSt4rdollx
»
AlsaceTX
Disclaimer***trigger warning***
What im about to say i apologize for going to deep.
I was molested as a child and after being molested i blocked out my sight. Something really dark was trying to push through and at the time i had many of imaginary friends i would play with. It was the sacrifice i made whenever i told myself as a child it was just a dream so that i wouldn´t have to tell anyone.
Now that i am older i have had to force myself to remember everything. And have begun to unblock my gifts. But so much of it is now sensory overload seeing everything and trying to comprehend everything at once. Whether im reading tarot or reading astrology charts. It´s always more than i can comprehend at once and end. up drained from the effort of trying
Like my Venus i had never comprehended that. I see the effects of venus in gemini. Never being attached to people. And those i become close with are only for a short period of time.
And i see as long as i am detached romantically things move forward more swiftly for him. He is strong and very passionate so he forces his way through many obstacles.
I can also see where he pushes me away subconsciously fighting his emotions but will never admit to it and doesn´t see it himself. Thank you for your help i will keep trying.

November 2, 2020 at 19:11

XSt4rdollx
»
anit
Very enlightening as to why i keep doing that. I moved as a teenager in my life it has essentially been running away and into a brick wall because of bad choices that are associated with Neptune´s placement.i am overcoming these things.
I have learned to enjoy my solitude and feel like i was reborn into the wrong time in the evolution of mankind.
My soul is lonely for a kindred spirit but not so much that i am willing to ve around just anyone. And hardly trust anyone anymore anyway. I have met many dark souls in my life and i am wary.

November 6, 2020 at 14:01

anit
»
XSt4rdollx
Но ты пришёл сюда чтобы изменить вашу жизнь. Или вы согласны страдать, не доверять,. Вы должны делать ошибки и учится на ошибках. Всё зависит от уровня сознания

November 6, 2020 at 16:32

XSt4rdollx
»
anit
You´re right, mistakes and the lessons we learn from them are a purification process. Alchemy of the human soul. finding our for ourselves what is dark and what is light.
The suffering of the 12th .... We take upon the sins of those around us. Trying to allow them to avoid their hard lesson; when we stop do they learn? They must!
Because we are must be ae able to be held accountable for pur own sins. Allowing everyone growth. Otherwise people become spoiled and never develop. We end up feeling used although it were our choice.

November 6, 2020 at 17:11

Annette9
Hi, i so feel with you, won´t be able to comment from an astro point of view, but I can share what is helping me right now, being in a position that is not unlke yours and with similar constellations in the chart (12th house sun/moon conj opp neptune, 12th house eris/mercury, venus, ceres, and a variety of other asteroids.
Does not make it easy.
What was a real eyeopener for me was coming across the topic of "attachment trauma" -omg, so, so helpful. I have also done family constellation, which are so helpful, and now I would like to combine them. (I have the Pluto Stellium squaring my sun/moon just now, so perfect timing)
So maybe that is something you might want to look into, I am sure it will help in your situation. If you want more infos/links you can message me, this was the first time I was on this forum and I am not really a forum person, so don´t know yet how this works. Anyway, I will be thinking of you.




Moon calendar
New Moon in

Cancer
Show calendar
»
Seek users born on
Seek users by nickname