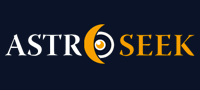 Astro-Seek.com Seek and meet people born on the same date as you ...
Serious sibling issues - Discussions, questions
---
Serious sibling issues
July 22, 2020 at 08:34 (UT/GMT)

Anikey
Serious sibling issues
My sister and I have always had a rocky relationship but it started breaking to pieces at the beginning of 2015, to culminate in a very misfortunate event in the summer of 2017. Things have never been the same and we can´t seem to make it work.

I am attaching here both our charts and hoping someone can help me out and point where the issue seems to be and whether there is any good time in the future for a healing and a reconciliation?

Picture attachments are visible to registered users only. (
Log in
)

Posts in topic

Anikey
Here is my sister´s chart.

Picture attachments are visible to registered users only. (
Log in
)



Astro-Seek.com
System message: Post has been written by user Dharma212, who already deleted profile on this website:
=====

Hi!
Post (or send) your sister´s exact birth information so I can take a look at the composite. The charts without the birth information are not useful enough in analysis.



Astro-Seek.com
System message: Post has been written by user Dharma212, who already deleted profile on this website:
=====

It seems to me that BOTH of you are quite stubborn, unyielding, and proud. You both also are very sensitive Cancers (with a tendency for holding grudges).
But she seems to be the most bad-tempered and Cancer-sensitive of the two. And she is a proud Leo Moon, Mercury, and descendant.
It is a "power struggle" about "who is right" that never ends, isn´t it? :-)). Obviously, one of you needs to take the "first step" and leave pride and the grudges behind.
From the compatibility charts, it is obvious to me that you were together in past lives.
In your case, you are a Scorpio Asc with Uranus on top of it. So you have your own mind about everything, and have a very independent mind and personality. Scorpios are well known for holding on to grudges forever, haha. But perhaps your Jupiter-Sun conjunction (and Neptune trine Venus) in Cancer in the 9th nullifies this to one degree or another? But then again, you are a proud Leo Venus, haha.
But Mars in Virgo trine a wounded Moon (because of its conjunction to Chiron), could be a little fault-finding?
From the 12th, Pluto is square the Cancer Sun, which could manifest some "slightly" manipulative and domineering tendencies, perhaps? :-)).
That Moon-Chiron conjunction in the 7th makes close one-on-one relationships a bit difficult, and more so, since you are so independent and self-sufficient in nature.
The 3rd lord (house of younger siblings) is ruled by Saturn (restrictions, limitations) and is in the sign of his "enemy", the Sun (in Leo).
In the case of your sister, she is a proud 7th house Leo Moon and Mercury. But her 7th (close relationships) Lord, the Sun, is in the 6th - the house of obstacles, disagreements, conflicts, etc. This "7th lord in the 6th" can be difficult in one-on-one close relationships, because the tendency is for quite a few disagreements and arguments to occur.
Add to the above, that such a 6th house Sun is in the very sensitive (or "hypersensitive", haha) sign of Cancer, AND conjunct a debilitated Cancer Mars. Result? A bad-tempered individual, possibly in a passive aggressive way. She has a short fuse, so it seems.
Her Venus (the expression of love) is wounded by its conjunction to Chiron. That conjunction is in turn, conjunct the IC, which shows some kind of wound in her childhood. Something happened that she felt unloved and rejected at home.
The she has the "8th lord (Mercury) in the 7th" combination, which can bring ups and downs and sudden events in close relationships; and she also has the "6th lord (Moon) in the 7th combination, which brings conflicts, disagreements to her close relationships.
Then a debilitated Mars is square Pluto - a very challenging aspect to have. This aspect can attract violence to the individual, even physical violence. And the individual himself could manifest it as power struggles, and a domineering/manipulative behavior. Don´t know which one is the one that applies in her case, though?
Pluto is square her 7th lord (Sun), which is similar to the above description (the sentence before the last). Pluto is also square her 6th lord (Moon)
Mercury is square Saturn, which makes communication a bit difficult. This could manifest as being a bit judgmental or "cold" in our communication.
The 11th lord - the house of the "elder siblings" (YOU) - is Saturn (restrictions, limitations), which is in Scorpio (the sign of Mars, Saturn´s enemy).
Mars is the ruler is the 3rd house of siblings, and is in the 6th house of obstacles and conflicts, debilitated in Cancer, and conjunct her Cancer Sun (her). Then that debilitated 3rd lord (Mars) is trine the 11th lord (Saturn), which is in an enemy sign.
So at least from her perspective, she has felt some aggressiveness, hostility, and restrictions/limitations from you, especially in your childhood.
She is an Aquarius Asc with Jupiter on her 1st in Aqua, and trine Venus, sextile Uranus. So it seems she is very independent, has her own mind about everything, just like you. Two bulls pulling/pushing in opposite directions, haha. None of those "bulls" wants to yield not even one inch, haha.
As least theoretically speaking, her close relationships must be a mess!!! Haha. Sorry, I am to loud and noisy, haha.
The synastry/composite reflects all that I´ve written above. But I´ll write about it in a separate reply.


SaturnineMoonchild
My brother and I are also both Cancers, and we definitely have a history of not getting along, having very incompatible interests and personalities.
I wonder if this is often the case for same-sign siblings, or if it might just be a Cancer thing.


Anikey
»
Dharma212
You have described us right, down to a T

gosh, we sound like terrible siblings

and indeed we are. It is definitely a power struggle and we are both not good at personal relationships.
However, having in mind now what you just told me, I have a much better idea of what I need to do and I am endlessly grateful for the time you took for such a detailed explanation



Anikey
»
SaturnineMoonchild
I think the Cancer just adds a lot more emotion to what are already delicate relationships... I have had many Cancer friends that I have gotten along with beautifully

we were able to kinda freely ´feel´ and be understood.



Moon calendar
Moon in

Leo
Show calendar
»
Seek users born on
Seek users by nickname