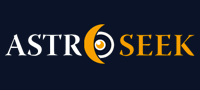 Astro-Seek.com Seek and meet people born on the same date as you ...
My partner has Uranus Opposing Jupiter next month for 2 years - help!!! - Discussions, questions
---
My partner has Uranus Opposing Jupiter next month for 2 years - help!!!
June 10, 2020 at 20:32 (UT/GMT)

jojo2675
My partner has Uranus Opposing Jupiter next month for 2 years - help!!!
Hi there, I am new to these forums and really trying to seek an understanding into this placement above as have heard when someone falls under the above, as in Unranus Opposing Jupiter this may mean they are seeking freedom more so of relationships, scary stuff, as we have only just met a month ago!!
My worry is he will break free, his Uranus is in Libra and Jupiter in Scorpio.
Really hope we can last as really starting to fall for him, he has already said to me he is falling for me too and can see his future plans with me which after a month is lovely to hear but with my bloomin´ capricorn rising ha ha I am so cautious!!
He is 17th October 1970 born 5am, London
I am 26th feb 1975 born 5:38am, Glasgow, Scotland
Is it at all possible? he is very kind and caring and lovely in terms of communicating with me, he is also very intense, passionate and full on too in many ways!
Thank you kindly

Jo

Posts in topic


Astro-Seek.com
System message: Post has been written by user Davis212, who already deleted profile on this website:
=====

I don´t have much time right now to explain the technical details behind my analysis, but I want to point out a few things.
No single transit represents an event. We need at least 3 transits representing the same thing for it become an event, and even so it is just a possibility.
In some cases - but especially in relationships that have been undergoing much tension (which isn´t your case with him) - yes; transiting Uranus opposite Jupiter could create a need to break free. But in a relationship that it going well, it just could just mean that our close relationships (usually a new one) has some element of innovation or "newness" that feels invigorating and exciting.
Jupiter is the ruler of his Pisces 7th house/descendant. So this "Uranus opposite the ruler of the 7th" transit, actually is one that shows how exciting, new, innovative, is this new relationship with you.
And to support the above hypothesis we have the following transits occurring in his chart (I am using the Whole Sign House System to look at his chart):
1. Transiting Pluto sextile Venus - great positive and deep transformations in relationships.
2. Transiting Pluto trine Ascendant and sextile descendant - deep transformations in self and relationships.
3. Transiting Pluto trine the Moon - great emotional transformations.
4. His 7th Lord (Jupiter) being trine Ascendant and sextile descendant - one excellent "love transit"
5. His 7th lord (Jupiter) sextile Venus - another classic love transit.
6. His 7th Lord Jupiter trine the Moon - another well known love transit.
7. In approximately 1 month, his 5th (romance) lord (Saturn) sextile Venus - another well know love transit.
8. His 7th Lord Jupiter currently (and since a few months ago) being transiting his 5th house of romance. And because of Jupiter´s retrograde movement, it will remain in his 5th for several months.
So, not only he will NOT want to break free from the relationship with you, but he will literally stick to you like glue!!! I mean, I had never seen so many love transits together before!!!!
This relationship is going to deeply transform you BOTH in ways you never thought possible.
Add to that that the synastry is very good as well as the composite chart. In fact, in the composite chart, the Moon is conjunct the South Node (you probably met him in a previous lifetime) and the North Node (future) is conjunct the greatest benefic, Jupiter, while at the same time both Jupiter and the North Node, are sextile the Descendant and trine the Ascendant. Then the Moon and the South Node are trine the Ascendant and sextile the descendant.
So at least for me, it is very obvious that this relationship is "fated" and "destined" to occur, and one that will transform your life in incredibly positive ways.
Just one precaution to keep in mind:
In the following week, transiting Mars will conjunct his Descendant. Frequently enough, this transit signify many fights, arguments, disagreements, etc.
In the Composite, Mars is conjunct the Descendant, but it is in his own sign of Scorpio and it doesn´t have any bad aspects. I don´t like Mars on the Composite descendant, as very frequently it can cause the above in a constant basis.
But Mars on the Descendant can also manifest as a strong sexual passion and being very active as a couple, which is the way I feel it is (and will) manifesting for you two.
But anyway - and even though that this transits of Mars on his Descendant might just represents being more sexual and wanting to do many nice things with you, ;-) - just be aware that the potential for disagreeing strongly is going to be there for 1-2 weeks. However, I am not really worried, as Mars has been transiting his 7th house for almost 2-3 weeks without any apparent conflict between you two. But just keep that in mind in case you notice him a bit irritated or confrontational for 1-2 weeks.
Apart from that, everything else looks really, really great indeed!!
Gee, I said at the beginning that I didn´t have much time to write, but I ended up writing a full analysis anyway,

.
Ok, I am done now, haha. Best of luck!!



jojo2675
»
Davis212
Oh wow, gosh this is an amazing post, greatly appreciated and thank you so much for replying back to me with so much depth and detail, wow!!! I didnt realise it would have this effect and how it worked in many others ways too, thats quite something and appreciate it may be a case here of looking at it from other angles or other ways. I have noticed, you are spot on, that this week, we are slightly more...hmm different, maybe more so myself as I am so busy setting up a business plan and working away that I am more prone here to be distant and also not as close but then at times he has been too. When I read this ,I thought oh no rows ha ha, but I see where you are coming from as its definitely been a little tester/delays/distant too and focusing on our own stuff or selves really.
however all the rest looks lovely which I am truly grateful for too, thank you again!
Wow is all I can say!!



Moon calendar
Moon in

Leo
Show calendar
»
Seek users born on
Seek users by nickname