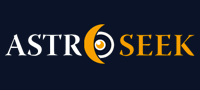 Astro-Seek.com Seek and meet people born on the same date as you ...
1st look! stepmother/stepchild just born! Help - Discussions, questions
---
1st look! stepmother/stepchild just born! Help
August 13, 2019 at 20:47 (UT/GMT)

rohinivenus
1st look! stepmother/stepchild just born! Help
Hello,
I have been on here talking about some of the issues going on in my marriage. One of those issues was my husbands expecting a child, well, that baby was born today. I, being the lover of astrology I am, wonder if this baby shows up in my chart, or if his aspects activate mine. Currently I am ´prepared´ to nurture this child, I am not trying to take the place of this childs biological mother, but I dont feel the need to push this child off. I am aware of free will, I am only asking for what you all may see that I may not be experienced enough to catch. Do we share south node ties? north node ties? do I activate places in his chart where I am like a a mother to him? Does he show up in my chart? I simply wonder if we are kind of like ships passing or if this stepmother/stepchild child appears fated.

Posts in topic

rohinivenus
This is my chartt


goldenlion32
Where´s the babies chart. Otherwise we can´t really tell.


rohinivenus
This is the baby


rohinivenus
»
rohinivenus
This is the baby aspect chart


rohinivenus
»
goldenlion32
I continue to have a hard time coping charts from the website to the threads, I´m surprised to got mine to do the chart and aspect table together , yet I couldnt do it in one for the baby...


rohinivenus
Okay, I´m trying to get better at weaving these things together. I was looking at his sidereal chart.
In his 4th house ruled by Sagittarius, he has his south node at 21 degrees, conjunct his retrograde Saturn at 20 degrees, Pluto at 27 degrees is conjunct his IC at 28 degrees. Moon is in Capricorn opposition Mercury, square Uranus in his 5th house.
Moon in Capricorn would lead to a relationship with his mother where he feels like his mother\´s life is hard and possibly he will be made to feel guilty about his own blessings due to her shortcomings? he may feel she puts work before all else, she portrays a seriousness to all aspects of life that may make him feel guilt and or that she is never pleased. He will have a strong need to want to help her, maybe taking on a role of providing for her, being the more stable one.( I haven\´t come across many positives for moon in cap and mother relationship) Moon square Uranus would indicate that the nurturing and giving and love attention he wanted from his mother was not stable, possibly alot of changing events and leading to insecurity. Moon opposition Mercury would be a need to be understood. His mercury is in cancer, so maybe directed at his mother he may not feel understood, or he tries to talk his emotions out, which might help his Capricorn moon being that mercury wants facts and logic. His moon is in his 5th house which could indicate a need for childlike fun and release bringing some sun, and fun and energy to his Capricorn moon.
I read this as, his home, his mother, his main nurturing source is fun, free thinking non traditional, optimistic, Sagittarius being ruled by Jupiter, big family. with south node there must be some karmic tie also saturn retrograde with pluto all in tight orb.
My rising in Sagittarius at 24 degrees is conjunct his south node, Saturn and Pluto and IC within 4 orbs in his 4th house. My Neptune also falls in his 4th house at 12 degrees
My husbands north node falls in the babys\´ 8th house conjunct babys\´ Uranus aspecting the baby\´s moon and mercury...
Still trying to break this all down. I am aware that regardless of what is in the chart a relationship no matter who it\´s between in full of choices of kind actions between people and you can grown and learn with people and enjoy them without everything being written in the stars.
My north node falls in his 7th house almost exact his chiron in Pisces.


rohinivenus
»
rohinivenus
Does anyone have any input? I´m not sure if I read the aspects correctly


goldenlion32
»
rohinivenus
I would see Saturn in Capricorn as the father with restrictions, rules, regulations, and more stable environment. Capricorn Pluto transforming his life obviously with those who are Capricorn or Saturn ruled. South Node Capricorn in the 4th house so karma possibly from previous lives. Saturn in Capricorn Retrograde also another past live indicator as well as Capricorn Pluto Retrograde.
Moon in Aquarius is the mother in the 5th house which might be more Uranus ruled where anything goes, no stability, no security, pioneering, innovative, traveling, exploring, and perhaps not offering a stable environment long term.
Which sure the Mother is usually the 4th house, but blatantly Saturn is the masculine, father of time, older masculine. May indicate there are rules against the mother as well or restrictions, perhaps the government involved or systems.
There's always a controversy with astrologers when it comes to the 4th/10th house axis. Which in this case you have Capricorn in the house of Cancer, and Cancer in the house of Cap in the 10th house.
Maybe something like in the first half of the child's life they're learning their soul lessons from the masculine or patriarchy and 2nd half from the Matriarchy or mother since Capricorn is at the bottom of the chart.
Pisces in the 6th house is usually concerning health issues of some sort and Virgo in the 12th house of Pisces is the child's karma or hidden enemies. Not sure how this ties into the mother, perhaps mental health issues or addictions/alcoholism or other medical issues may be surrounding them, or they may work with them later in life. Since Virgo/Pisces is one of the medical or mental health axis besides Capricorn/Cancer.
They may work for the government themselves at some point or affiliated with Libra Ascendant being politics, military, government related in some fashion or civil services of some sort since they're on the Cardinal Cross soul path Libra, Aries, Cancer, and Capricorn on the angles. Ruled by Venus on the Ascendant.
I can see perhaps you're a major influence if you see the Mars in Leo with Venus in Leo and you both have Sun in Leo.
Which you would be seen in the 11th house of friends or community in Leo. Which is the heart's desire. Sun in Leo in there chart would indicate the father again. Not really sure how many older siblings the baby has, but they would be seen in the 11th house of Leo.
Venus in Cancer is on the North Node Cancer so Venus is usually love for the child. You really can't go wrong with that. Which you're helping the child evolve into the Cancer archetype which is the child's soul intention to evolve into the Cancer and also the polarity point of Capricorn Pluto so you're in alignment with the child's soul intentions and perhaps one of his first teachers. Mercury in Cancer would make it easy for you to nurture and care for the child through your conversations. While they may be a bit more dramatic with Leo Mercury, but perhaps will need it later in life with career.
Your Moon in Gemini and Gemini in Chiron land in his 9th house of teachers, so this indicates the mother archetype here, 2nd mother being Gemini Moon. So you may wound and heal him with your Chiron, but this is natural with any parental figure or mother figure as we all have Chiron in our chart, but deals with his communication style, so you may play a part in how he communicates effectively in a positive or negative way. What is appropriate and not appropriate ways to present themselves in public speaking, relationships, education, and career. The written word.
Aries in Chiron is on your North Node Aries, so yes this is divine appointment and divine order, and of course I have Aries in Chiron on my father's and mother's North Node Aries as well.
This child will have a rough life no doubt because we're known as the wounded warriors or peaceful warriors. Usually we're born into hard circumstances and often go through a lot of hard soul intentions through life to reach self-mastery. It doesn't surprise me the baby is born into the Capricorn 4th house.
You can see the soul intentions with the Retrogrades being Uranus in Taurus in the 8th house, which they may be experiencing unexpected twists and turns in life with shared resources with family, co-workers, spouses, etc. Since Uranus can pretty much give you an unexpected inheritance, or unexpected twists of loss of resources at different times in different ways.
You have Uranus, Fortune, and Sagittarius in the babies 3rd house of neighbors, relatives, and of course your fortune is knowing this baby and perhaps making a difference in its life. Uranus can give the baby insight, wisdom, knowledge, and you can see they're a Jupiter in Sagittarius teacher, so you may be exchanging soul intentions with one another just by interacting. Saturn of course meaning you may give structure, discipline, focus, but might have some issues as well since Saturn usually is about belief systems we hold, so perhaps changing your way as well about how you perceive life as you go along.


rohinivenus
»
goldenlion32
Thank you. His mother is a virgo, I don´t know birth time.she does have some aspects to her life right now I know are hard...I feel spot of empathy for the baby because he is born into this situation and even with best intentions most people still internalize these types of things.


goldenlion32
»
rohinivenus
Is the baby with you or somewhere else?


rohinivenus
»
goldenlion32
Still at the hospital with mother,hadn´t been released. Husband wants to have main physical custody because of mother´s instabilities, so since we are still married raising our 3 kids, it´s basically inevitable that I will be around. I haven´t met the baby yet. I´m not trying to push a personal agenda, trying to give her space, all in all, beyond things being resolved, just trying to do right by all the kids, my husband and I have 3, this makes 4. The baby also has an older brother from his mom.


rohinivenus
»
rohinivenus
I just wanted to update.
Currently going to court for custody and visitation. Husband has not seen the baby since birth, complete deterioration between mother and husband. He filed for custody so he can be in his son´s life. Trying to hang in there.
I still have not met the baby. Very stressful.
Husband and I are in a much better place, obviously still working on our marriage, working for the children. I´m not trying to say everything is better, but slot of growth individually and together.


goldenlion32
»
rohinivenus
Sounds like maybe she got scared and found out she could do what she wanted with visitation.


rohinivenus
»
goldenlion32
No,it would appear the mother is willing to fight tooth and nail against my husband being a father WHILE choosing to continue in marriage to me. It´s one of those situations. we are wanting to make sure this doesn´t continue,(parental alienation) my husband has not seen the baby since he was discharged from the hospital 2 months ago. The mother text him, she doesn´t me around the baby at all, she only wants my husband around the baby with her, as you may know, co-parenting takes all ego out of the way and needs a sole focus on best interest of the child.the courts have our fate in their hands it seems. It has been extremely taxing, but working within the system to show my husband has his son´s best interest in mind.



Moon calendar
Moon in

Aries
Show calendar
»
Seek users born on
Seek users by nickname