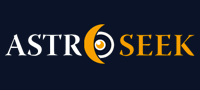 Astro-Seek.com Seek and meet people born on the same date as you ...
Synastry Overlays - Discussions, questions
---
Synastry Overlays
July 31, 2019 at 15:51 (UT/GMT)

CapiSun
Synastry Overlays
I have been doing a litte research on what it means when someone else´s sun falls in certain houses of your chart. From what I have read, it is the part of a person´s chart where the sun person ´lights up´ their life. I am curious to know anyone else´s interpertations or experiences with sun overlays. I am especially curious about anyone´s interpertations/experiences with a person´s sun falling into your 1rst and 8th house, or vice versa.

Posts in topic

CapiSun
Anyone..?


Blak Wizdom
Synastry is quite interesting if you ask me. We know that the sun is your life energy, ego, inner child or self expression. I've observed multiple synastry overlays just to get practice and knowledge. Wherever sun lays for instance in someone's first house. That sun person will bring confidence and motivation to the house person. The sun person energy would be similar to a Aries archetype because of the planet in the first house/Aries house. I've seen a lot of overlays with my Sun in others 8th house meaning my self expression or light energy is much like a Scorpio. I love others hidden problems and dark side. Plus with my Pluto in the 12th usually puts my Pluto in someone's 12th which is a psychic connection.


MelodicBlu
Well, my mom her sun falls into my 1st house, and mine falls into her 8th house, ofc this is a platonic/mom-daughter relationship so cant say anything that relates to a romantic relationship.
uur bond is very strong, very nurturing and open about everything. i feel at home with her, and she with me. out of the 3 kids she has, we got the strongest connection, almost like we are best friends.
My sun in her 8th house, has helped her to become more aware of hidden parts of her personality, i am full force straight forward when i have an opinion onto her character or personality, and have helped her grow and overcome painpoint within herself and things outside herself.
She on the otherhand, has helped me in selflove, selfrespect, and i feel comfortable sharing my most brutal hidden truths, there are no boundaries in general, i do traumatiwe her from time to time with my penetrating way of speaking, but we both learn a lot from eachother.
I love this houseoverlay, it get to the core of a relationship in a way


Sqwishie
I´ve never personally visited this aspect but not because it isn´t validated, I just never come across it´s meaning in my astrological journey.
Looking at it now, my sun falls into my husbands 3rd house of communication. I could relate to this since I drive my husband interests in social engagements and encourage relationships this way.
His sun falls into my fourth house of family. He basically is my family, the epitome of what that means for me since I never experienced intimate family related closeness before him.
So it seems as though there is validity to this method of synastry.


CapiSun
»
Blak Wizdom
Hey wizdom, thank you for your reply!

I would definitely have to agree that the sun in someone´s 8th house will light up 8th house issues for the house person. The sun person will definitely feel the magnetic pull towards the house person, but I have read that this pull is much stronger for the house person. I am currently seeing someone who´s sun falls into my 8th house and let me tell you, the attraction and pull I feel towards him is IMMENSE.


CapiSun
»
MelodicBlu
Hey melodic, I appreciate your reply, and thank you!

It´s funny because me and the man that I am currently seeing have the same sun overlays as you and your mother! My sun falls into his 1rst house and his sun falls into my 8th. I feel a strong bond and affinity to him. It´s like we understand and get each other, like we have known each other for years. It´s a little scary feeling this way for someone because I am worried about getting too attached and hurt, but I am trying to step back and take things slowly.


CapiSun
»
Sqwishie
Hi Sqwishie! Thank you for your reply!

Yes, there definitely is much validity to synastry overlays. Without a doubt. It is almost uncanny just how accurate and valid they are, once you take a look at the correlations, and how your relationships manifest. This is why astrology is amazing and extremely useful. It´s a shame that so many people do not take it seriously.


goldenlion32
I believe it´s true in my case. Right now I´m around Leo Sun´s and Aquarius Sun´s a lot. They tend to teach me about hospitality, serving others with love, kindness, respect, and staying positive about life. It´s been quite fascinating being in Europe for the simple reason we can be very rude in America and I didn´t see it until I was here for six years and went back home last year and I could see a huge difference in the way we serve people in restaurants, hotels, stores, and even passing one another.
I suppose this has taught me a lot about hospitality for my future goals and seeing how Europe caters to the masses compared to my culture. Even how you serve food, drinks, and friendly environment. The way they treat their wild life, water, land, and I´m a bit more friendly and less about consumerism as I was taught in America. We waste a lot.
So yes the Leo Sun/Aquarius Sun individuals that surround me have taught me a lot of great stuff to take back to America and providing quality services .
Since they are Matriarchy (Cancer) versus Patriarchy (Capricorn) in America. I can see both sides and know the difference.
Most of my soul intentions tend to be with Cardinal Signs, so this is my Aries in Chiron Return, it´s a passage of rites to see if I learned to deal with them differently during Uranus in Aries/Uranus in Pisces, or if I still have the same emotional, mental, spiritual, physical, sexual, and financial patterns.
If they push any emotional triggers, I know there´s something still left to work on.
Usually the Sun serves it´s purpose in whatever house it is in my soul intentions at the time they are around me.
Some are around for two seconds, others for longer periods of time. Question would be, what are they teaching me in my experience about myself.
Relationships are rarely about the other person. They´re more about you, how you perceive events, perceive what´s been said, and what you both choose to co-create or create in the experience together. Either negative or positive. Really, we never know until the situation presents itself.


CapiSun
»
goldenlion32
Hey goldenlion! Thank you for your insightful reply.

I definitely can see how people over there are friendler than in the states. The U.S is really not such a desireable place to be right now with all the mass shootings going on. Especially with this orange psychopath as president, I wouldn´t blame you if you never wanted to come back.


goldenlion32
»
CapiSun
Oh, I would love to come back. I love my family. Although, yes, I know how messed up things are. It already started before I left in 2013. I remember talking in my internships about the system issues. I have to get a book written to help some people in America. Just been putting it off. Ha ha..I really I hate politics, but I´m a Human Service Degree (Social Worker) and really need to start talking about the social issues and social problems and start rocking the boat a little online anyway. Well honestly, thinking about it anyway. My grandfather made me a Patriot, and too many soldiers in my family for generations fought for our land and freedom.
Born an American always an American.



Moon calendar
New Moon in

Cancer
Show calendar
»
Seek users born on
Seek users by nickname