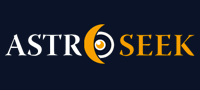 Astro-Seek.com Seek and meet people born on the same date as you ...
New relationship/dating each other aqua man/cancer woman - Discussions, questions
---
New relationship/dating each other aqua man/cancer woman
July 12, 2019 at 10:40 (UT/GMT)

Axelopian
New relationship/dating each other aqua man/cancer woman
Can anyone tell me what the shape of our joined charts means?

We have had such a magnetic sexual and friendly connection so far but I can't shake the feeling that there's something messed up In the horizon?

I am a cancer sun, Gemini moon and Libra rising, Cancer Venus (27yo female)

He is Aquarius sun, Capricorn moon, Pisces rising and Aries Venus (32yo male) From what I have learned so far about astrology, I thought that this would not be a good match, but after researching to the depth that have learned so far, it appears that we are balancing for each other? Can anyone see anything that may help me get a better picture? ?

Posts in topic

Leo Moon
Cancer and Aquarius don't normally gel , but with Your Gemini and Libra and his Capricorn and Pisces things are more balanced.
Synastry charts aren't the end all be all.
They point out the type of energies surrounding a relationship.
So some combinations are easier while others could take some real work.
I notice that the experienced people here, and there are some very knowledgeable folk here, like it if You put the Synastry chart with the aspect tables in the thread . Names don't matter but birth time and place do.
Another Aquarian? Man.....Those Aquarian's are such jerks! Ha ha. ( just bustin on myself!)
Good luck!


goldenlion32
Can you put the natal charts up and a composite. Usually better to look at it all.


Axelopian
X


Axelopian
»
Leo Moon
Haha, honestly Aquarian men draw me in! Still trying to figure out why ? every time I have vibed well with someone at a party or had a great chat/found them attractive -I've them eventually found out their Aquarius' haha and I'm like hmm, has to be something to do with my Gemini and Libra surely?
Here is our synastry aspect chart thing haha I thought that the many many squares were bad initially, but a lot of them said stuff like we learn from each other, we are both givers, may have issues with control (true) I'm a dominant woman/he's used to being in control. But He has a feminine side that I make him feel comfortable to express and he reduces my insecurity and anxieties.


Axelopian
Part 2 of our composite chart


Axelopian
»
goldenlion32
Here is Alex's chart


Axelopian
Ah crap, this feels oddly true, like energy wise. I need to be loved and nurtured. He's very physical and sensual but I find him hard to connect mentally to at times. Like he won't make himself vulnerable to me or open up a part of himself that is hidden maybe?


Axelopian
Hm


Leo Moon
»
Axelopian
I am the same with Leo women.
I swear I will not date another but they always attract me.
I am hoping Aires or Sagittarius if I need a fire sign.


fishscales
»
Leo Moon
"I am the same with Leo women.
I swear I will not date another but they always attract me."
Ah with moon in Leo, you´re kinda stuck with it man.
Same thing for me with Aquarius women.
What we seek in the feminine.


Leo Moon
»
Axelopian
That's Aquarius! Detached.
My Leo moon fires my emotions more than the average Aquarius but I still react intellectually in situations that require more emotion.
That emotion is there.
Engage intellectually and an Aquarius will loosen up.
Be friends! This one is key along with giving space.


Axelopian
»
Leo Moon
Hm, my sister is Leo sun and moon - they are hectic hahaha she just wants to be fanned as a queen pretty much in every facet of life ? her boyfriend is a Capricorn and honestly, she rules that relationship and all of her friendships.
I can't get along with Aquarius women, I have two that I work with, I'm my normal chill, sensitive self and they're just on another planet- come off as cold to me. But that's just my experience haha good luck!


Leo Moon
»
Axelopian
Leo sun and moon ?! Ahhhh!
Thank goodness people are a mix of many things.
I know that finding someone I can communicate with , openly and honestly without too much drama is a keeper. No matter what astrology says.
Good luck to You as well!



goldenlion32
Composite:
North Node Aquarius/South Node Leo is the soul intention of the composition in the 2nd/8th house. Which is the hardest soul intention. Pioneering into new territory, and evolving into a new place involving land, property, materialism, finances, shared resources. Doing something new you've never done before and getting out of your comfort zone, expanding your horizons, and being advocates, activists, and standing up for humanitarian causes.
Ascendant is Capricorn which Saturn rules the relationship, and you'll have to play by the natural laws, be open, honest, and not hide things from one another for the simple reason it will be emotionally, mentally, spiritually, painful if you don't especially with the South Node Capricorn in transits, Uranus in Taurus, and Aries in Chiron. Aries in Chiron is quite fast in exposing the truth
Uranus in Capricorn there are unexpected twists and turns in the relationship, in opposition Jupiter in Cancer. Which means he might be erratic, unconventional, and bring in those surprises without warning (Jupiter in Cancer) masculine, and also to do with wealth of knowledge, insight, wisdom, wealth, luck, and power. Jupiter gives and takes away depending on the emotional, mental, spiritual, and behavior patterns they may hold.
Venus (Feminine energy), there might be a lot of transformation for the feminine in the relationship, or other feminine from entertainment who might try to bump the relationship and it all depends on what your North Node Aquarius values are about the rules are in the relationship, what is acceptable and non-acceptable behavior in the relationship? Ethics, morals, values, and whether you allow others to interfere in the relationship, or if you guard and protect the relationship.
There are restrictions on the Masculine with the Sun and soul lessons he must master in the 5th house. This can also be if you work together online, and making money, since North Node Aquarius is in the 2nd.
Moon in the in the third house is the mood, emotions, and thoughts, which is Pisces and water. Deep emotions, deep feelings, polarity, duality, and spiritual healers.
Again, showing the feminine being transformed in the relationship with Scorpio Pluto in the 11th house which can be peers who are Scorpio Pluto transforming the relationship in some way who are friends. May be networking and working with the Scorpio Pluto Generation. Probably you should decipher who is healthy friends and co-workers, and who are not surrounding the relationship.
Neptune in Capricorn most likely there's an illusion of communications at times and need to see through the Patriarchy in general with conditioning of society. Not taking social media always at face value.
Uranus in Taurus will be transiting the 5th house on the Taurus/Scorpio axis and may have to do with healing the heart chakra, and transcending the lower consciousness of Scorpio and letting go of the manipulation, strategy, mind games, and be in the heart chakra and choose the higher path of love, versus the solar plexus and surrendering all control over the fighting, arguing, and but choosing to be more positive and uplifting in each other's lives. Supporting one another in each other's highest goals.
Finding the middle way between Taurus/Scorpio and balancing the energy in a positive way.
Emotions need to be regulated, disciplined, and the nervous system. Transcending the anger, bitterness, rage, resentment, and jealousy. Which is what most of us are learning in these transits. Love is the only answer in words and actions.



Moon calendar
Moon in

Leo
Show calendar
»
Seek users born on
Seek users by nickname