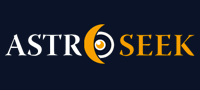 Astro-Seek.com Seek and meet people born on the same date as you ...
Does my chart show anything about issues in relationships? - Discussions, questions
---
Does my chart show anything about issues in relationships?
May 20, 2019 at 05:24 (UT/GMT)

aggleopard
Does my chart show anything about issues in relationships?
I often find that it's very difficult for me to open up to my partner and/or open up to my friends/family enough to introduce the two. I also sometimes think that I feel ashamed of who I'm dating like they aren't good enough for me or something and my family will look at me weird?? I hate that I feel like this and I know it makes me sound like a bad person (and obviously it reflects back on my own insecurities), but I just wonder if my chart shows any placements that could lead to these feelings/how to work on them. Or if there's any way to tell what kind of partner I need based off my chart, that'd be helpful too! I just want to know how to be a better person and feel at peace in my relationships. Thanks!!

Picture attachments are visible to registered users only. (
Log in
)

Posts in topic


Astro-Seek.com
System message: Post has been written by user Fishermansend, who already deleted profile on this website:
=====

Hi, aggleopard
Feelings and to open up to feelings is 4th house, what is in sagittarius in your chart. Jupiter is in your 6th house- adapting own behaviour to what you experienced (as wrong) and near to cusp 7th house - relationship. Jupiter is in semisextile with saturn in 8th house (also subconsciouly stored stuff and experience) Capricorn is included in your 4th house and saturn is 2nd ruler or co-ruler of feeling house 4th and also a part of your mother you experienced in childhood.
Saturn opposes your scorpio mars in 2nd house - it looks like your mother didn´t allow you what you see as worthy and attractive. Neptune as ruler of your relationship is what you instinctively look for type of man. Neptune is in aquarius cusp 5th - and shows a type different to normal standards you prefer and like and feel (secretly/venus in pisces) physically attracted from with venus as ruler of your 2nd house in 6th house trining your scorpio mars.
But your father himself is shown in your chart as a very individual person with aquarius in 5th and uranus in- and father is first male model role in any female chart.
Your chiron in 3rd house in sagittarius and with your pluto in- you might have got to hear some or a lot of verbally controlling and not nice words by adults/parents/mother you don´t want to get repeated. Chiron in 3rd in sagittarius shows an injury and fear to get verbally attacked and to loose faith and trust in yourself in showing you as you are. (3rd house - physical body presentation, style, communication) and prefer to hide and subpress yourself (sagittarius pluto in 3rd)


goldenlion32
Virgo Ascendant is the inner negative critic your speaking about and involves the throat chakra (Virgo and Gemini). This is about not judging, shaming, guilting, blaming self or your partner Pisces who is the Jupiter in Pisces.
With your water trine, you need a Pisces or Cancer who is sensitive and nurturing ot your emotions, thoughts, and feelings.
Which can be challenging since your attracting a mixed energy of Aries/Pisces on the cusp, so this is Neptune/Mars energy and Virgo/Libra energy in the first. Most likely activated by the transits.
Mars in in Scorpio may give the negative charge of black and white thinking, over thinking, catastrophic thinking, and warring with self and others. So you have to work on regulating your emotions, being self-disciplined with thoughts, and as I already stated doing something constructive with your Military/Warrior Energy. Otherwise it becomes destructive or backfires in relationships or self. So that may be joining sports, recreational activities outdoors, martial arts, and moving your body around a lot. Also learning how to breathe, relaxing, medication, with the Pisces. Being creative with art, music, and literature.
Once you heal yourself, it's easier to feel better about your interactions with family and friends.
Cancer Moon is your emotions, moods, and thoughts. There's a lot of sensitivity in your chart, empath, and so it's healing those emotions, setting personal boundaries, and sometimes learning to communicate even it is hard. Nurturing and loving yourself.
A lot of Aquarius energy there that might make you feel emotionally objective at times, isolated from the world, and distant from others. With the North Node Leo/South Node Aquarius perhaps a tendency to move back and forth between the nodes and withdraw and other times be front and center stage in your relationships.
Aquarius needs to be used in a positive way. Focusing thoughts, through creativity, communications, innovation, and using the genius, and not getting stuck in thoughts but moving them in some form of communication style. This may also be using cross word puzzles, geometry, trigonometry, physics, architecture, and stretching your brain muscles. The more you use your intelligence than it becomes kind of easier to communicate and express things in relationships. It teaches you to problem solve, problem shoot not just in studies, but also every day life in relationships.


aggleopard
»
Fishermansend
Everything in the last paragraph is soooo true for me. In the second paragraph, were you saying my mom didn't let me see myself as attractive? Or she didn't let me have my own thoughts on what was attractive to me or something? And I'm still kind of confused about the section you explained what I look for in a partner. Are you saying that I have standards that are different than what I'm actually physically attracted to? Also, thank you for typing such a long response!!! So many details



aggleopard
»
goldenlion32
Thank you so much for typing this all out!! All this information is so so useful, and thanks for the tips on how to work on those problem areas. What did you mean when you mentioned not blaming my partner Pisces/Jupiter in Pisces at the very start of your post?



Astro-Seek.com
System message: Post has been written by user zodicat, who already deleted profile on this website:
=====

Saturn square Neptune is an aspect notorious for generating low self-esteem, feelings of inadequacy, and escapism as a coping mechanism.
Having lived with it, from my experience the best way to work on the self-imposed issues is through constructive, useful, and/or creative outlets for Neptune´s influence to shine through - otherwise it´s usually busy imagining all of the worst possible ways introductions, conversations, and potential confrontations might play out.
While some degree of self-questioning is healthy, this aspect tends to take it to the extreme of self-doubt. There´s no quick fix, though, whenever Saturn´s involved - it takes patience, persistence, and facing your fears to discover a source of emotional self-sufficiency that would negate the feelings specific to the areas of life you´ve noted to be cause for concern.


aggleopard
»
nnnnn
Oookay this makes a lot of sense. I always feel guilty when I go on dates or stay the night with my partner because it feels like I'm missing out on doing stuff with my family, so that must have to do with the node thing. Thank you for all this info!!!


aggleopard
»
zodicat
Thank you so much for this!! I always have problems with doubting and second-guessing myself. I'm constantly wondering if something I'm doing is wrong/bad or if it's just my brain going against me lol. Thank you for sharing this it makes much more sense to me now



Moon calendar
New Moon in

Cancer
Show calendar
»
Seek users born on
Seek users by nickname