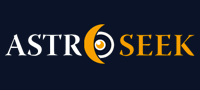 Astro-Seek.com Seek and meet people born on the same date as you ...
Does meeting with someone is destined? - Discussions, questions
---
Does meeting with someone is destined?
March 31, 2022 at 15:04 (UT/GMT)

JIN2
Does meeting with someone is destined?
I am wondering about like meeting someone is very destined?

Can astrology give answers about why you meet someone and what future stores about that meeting?

Posts in topic

8danny8
Hi Aquarius,
I believe there are certain relationships we will have in this lifetime that are essential to our spiritual growth. There may be past life ties or patterns we need to break, and our relationship with other people can lead to those revelations.
The answer always lies in the stars. I love astrology and I use it as a tool for self development and deciding when to plan out events (I.E. surgery, when to plant, when to release music, etc etc).
If you want to look at compatibility, you can use synastry. Look at the aspects between each other´s moon (emotions, memory), mars (aggression, sexual passion, how you take action), venus (aesthetics and love language), and mercury (communication). If you want to look at how you may have known this person in a past life, inspect their North Node and Lilith in combination with your own.
It is a general rule of thumb to know that the Universe has brought every person into your life for a reason. Use your relationships and what you learn from a partner as a way to better yourself.
Blessings



Catch-22
Of course meeting other people is destined. This timeline we live in and are aware of is completely fixed from the Big Bang till the Big Rip, from the Ginnungagap till Ragnarok.
Astrology certainly can give some answers to why we meet those people. In my case the most astonishing aspects synastries show are with my nodes. F.i. one lady I had a crush on her moon squared my nodes, she was not going to make me happy. My wife her moon is a trine with my Ketu.


Leo_Ness
When you´re hungry and specifically lack vitamin B your senses will get more and more sensitive to all the food that contain what your organism needs. It is similar with people around you.
If you lack some sort of energy you´ll be extra sensitive to all people whose energy filed can fulfill your lack and be available at the same time.
If you, for example lack boost or recognition of your NN (which is btw, the point of the top priority in everybody´s chart) you´ll be extra sensitive to all those people that contain any condensated energy (planet) at that point.
We are simply, above all people we meet, attracted to those who can fulfill us energetically. There is nothing fatal there, it is just the matter of probability.


Pisces-RISING2
»
Leo_Ness
oh wow I ve never saw it that way but it makes a whole lot of sense now☀️


Morena_Lu
I liked this explanation:
"Some people are "bridges."
These people are not meant to last for the long road ahead. They are an enjoyable pathway to get us to where we need to go.
These people are needed to arrive exactly at the time and place you met them – to transport you to the next level of your life journey.
You meet these people for a reason – even if they are only here for a season.
2. Some people are "roadblocks" and "re-directors."
These people come into your life to delay you – for both little things and big things.
For example, you might have a conversation with someone – which then delays you and prevents you from getting into a bus accident.
Or you might spend time with someone – and this time spent creates a "time hiccup" which delays you – so you wind up meeting a new, amazing, romantic partner.
You might have heard the expression, "Sometimes rejection is a redirection to something better." Well, that's what these people do. They might show up as a rejector – but they are a redirector.
3. Some people are "assignments" and "teachers."
Often your tormentors double duty as your mentors.
They are here to teach you important life lessons – via the process of pain – which helps you to grow who you are.
Their "crisis pain" creates the "crisis fuel" you need – to motivate a necessary change you didn't want to put in the effort to make.
Plus, some people are just straight-up inspiring teachers – who teach you life lessons in a more loving manner.
4. Some people are "angels"
Thankfully, some people are angels.
These people are here to protect you and remind you to stay safe and stay self loving.
They are "guardian angels" of some sort.
Their purpose: Make sure that you do not stray too far from the path you are meant to be on.
In times of need and desperation they help you – when others are not there for you.
People Come Into Your Life For A Reason5. Some people are "guideposts."
They represent and symbolize something you want.
Their purpose: Motivate you to keep pursuing what you want – and stay on track.
Their presence helps to make sure you stay awake, energized and committed to moving forward on your soul's true-to-you journey.
6. Some people are your "tribe."
These are the ones who are here to stay the long haul.
These people are far and few between – but they are the ones who are loyally there for you during tough times and celebratory times.
They see you clearly and accept you as your "flawesome" self.
Tribe members support you when you are invisible to others.
Tribe members root for you with a pure heart – when others might feel competitive or jealous."


Aragatito
»
Morena_Lu
I loved your answer, And if this is how many people are presented in life, then signposts are like platonic love? That motivate us to be different even though deep down we know that they are unattainable.


Anni23
»
Catch-22
Do you have any knowledge about NN conjunct Venus and Jupiter?


Aren Levi
Yes, it is destined.
But outcome depends on those people meeting.




Moon calendar
Moon in

Leo
Show calendar
»
Seek users born on
Seek users by nickname