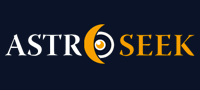 Astro-Seek.com Seek and meet people born on the same date as you ...
Aries woman libra man abusive relationship - Discussions, questions
---
Aries woman libra man abusive relationship
March 5, 2022 at 16:10 (UT/GMT)

Han92
Aries woman libra man abusive relationship
Aries woman being abused and psychologically manipulated by my libra boyfriend?

In the beginning everything was amazing, the most amazing relationship ever so it seemed. But 5 months into our relationship my spirit has been completely shattered. I need to know if I'm the problem like he says, or if he is. In the beginning when we would fight I would say very hurtful verbally abusive things. I have completely stopped doing that, and now I find I am the one putting all the effort into our relationship when he constantly goes out of his way to try to sabotage it every chance he gets and keeps a consistently negative attitude. He's incapable of compromising at all and my feelings mean nothing to him. If I dare to ask him to compromise or even to come over when he's in a bad mood he'll scream his head off at me, tell me he hates me and that he's going to his moms. Yes, it's that bad. I know he used to be on methadone so I'm wondering if that could have anything to do with it or if he's actually a covert narcissist. I hate using the word narcissist cause it's so overused, to the point where it's hard to believe I've ever even met one. but I honestly think this man is.

Some of the things I choose to put up with-
- treats me like a child or a dog, stressed importance of "refusing to reward bad behavior"
- Has thrown glass at me before and broken doors
- Constant and increasing need for "space" especially when the slightest disagreement occurs
- Unbelievably argumentative, defensive and combative
- Will turn any slight disagreement into a HUGE argument, likely as a way to stay negative mean and mopey all day long and not have me come over
- Never taken me on a real date , didnt even acknowledge Valentine's Day
- I got him something for vday and constantly do things for him like his dishes , trash, laundry etc and barely get a thank you
- Whenever he makes himself breakfast he never ever asks if I want anything , I always have to ask. Meanwhile I always ask him if he wants whatever I have
- In the beginning I was the one trying to break up w him and said a lot of mean shit. I have since apologized profusely and completely changed, while he is aware of this he still has deluded himself into believe any and all problems in our relationship and his life are totally my fault and that I'm abusive towards HIM. Is there any way to make this man treat me the way he once did? And is it my fault he's acting like this as he suggests? I cry myself to sleep every night, please someone anyone HELP ME.

Posts in topic


Astro-Seek.com
System message: Post has been written by user Owlmate, who already deleted profile on this website:
=====

Sister, ESCAPE.
It´s a toxic relationship.
I used to cry out my inexistent faults because of another Libra.
I cut it off and now I´m breathing FREEDOM, even if memories still hurt and I still question my choices DAILY.
But it is part of our growth. Pain is sadly necessary, yet escaping is in this case an OBLIGE you due to YOURSELF ONLY. Maybe for him as well, but don´t give a f*ck about it.
Hold your own life in your own hands again! Do not have anything more to do with that being.
And if, in an absurd case, the fault were really yours, then fine: WHY THEN DOESN´T HE LET YOU SIMPLY GO AWAY? He probably feels good when he can see you feeling guilty.
There´s no big affection involved, not by him. Trust me. Some people are evil genius of simulation.
And moreover, I repeat: if you were the one to commit fault, then you could get far from him, taking your time, analyzing your actions and, surely, DISCOVERING THAT THE ONLY WRONG THING YOU DID WAS TO END UP WITH A PERSON LIKE HIM.
Makes any sense?
Good, get on your boots and RUN. It will be a long journey, maybe one of the best of your whole life.


Morena_Lu
I don´t need to see that synastry.. everything is wrong here.
How do you feel about yourself when you are with him? From what I can see - he only thinks about himself and his needs. Where are you there in that story?
Do you think it is love if he comes to you when he is hungry, wants sex or some company because he is bored at that moment?You are not his mom, friend with benefits, you want to be his girlfriend!
But for everything a reason..
He is sent to you to make you learn how to appreciate yourself, when you learn that- he is gone for good!
You are 731 code, you can be very anxious about partners and emotional life for you is like a rollercoaster, don´t stress that much, you have a lot of energy in yourself, use it for good. When you learn this lesson - you will find a right partner for you, one that will respect you, not to throw things on you, well..maybe some roses.;)


Sæglópur
Opposite Sun signs can make for extreme emotions in my experience, but in the end it almost never works out--a debt of bad blood has already been run up between you two, so why accrue more interest? No need to reflect on who is more at fault or who did this or that first or last, just walk. Leave the broken pieces of this relationship on the floor and go forge a new one once youve healed from this one. Chances are he will freak out and say almost anything to keep the status quo; we can get addicted to people and things we hate just as much as those people and things we love. It is not your job to relitigate things or figure out how to fix whatever issues he has going on.
Go in peace, leave righteously.


rohini moon
My advice: Run - don´t walk away. Run.
This thing has bad news written all over it..
He needs to get his crap in order... being on methadone and throwing glass at people doesn´t sound like a person of sound mental judgement.
Everyone loses their temper at times. But not everyone has temper tantrums where they throw sharp objects at their significant other. The guy doesn´t give a shit about you, if he did he wouldnt be attempting to lacerate you.
Keep it movin´


Penseur62
Oh my.
You cannot stay.
There´s wonderful kind man who will Love YOU for who you are.
These are not just words, this is wisdom.
Girl you need to go. NOW.


Infatuationjunkie91
He probably is in some spectrum of the narcissism. My ex was definitely a Psychopath and he was a libra sun, it might just be a coincidence but to what you are saying doesn´t seem like a healthy relationship. He is not a good person to be in a relationship with, run before there is more damage. You are not the problem,but I recommend teraphy and lots of self work.



Moon calendar
Moon in

Leo
Show calendar
»
Seek users born on
Seek users by nickname