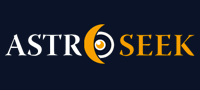 Astro-Seek.com Seek and meet people born on the same date as you ...
Are compatible or not? Will this relationship work? - Discussions, questions
---
Are compatible or not? Will this relationship work?
March 2, 2022 at 01:07 (UT/GMT)

cheechee
Are compatible or not? Will this relationship work?
There this guy I met and I´m trying to see point blank is it a go or scrape his ass. PERIOD Straight no chaser... He is an Aquarius and i don´t think air signs are the most stable for long term...but hey that´s my opinion. I appreciate any help. I´m a Pisces and he´s the Aqua

I´m the one in the BLUE and he is in the RED


Picture attachments are visible to registered users only. (
Log in
)

Posts in topic

cheechee
I think I uploaded the chart correctly not sure


amanda64
Girl I don´t really like this synastry
I think that you may idealise him (his Neptune in your 7th house) and also I don´t like the opposition of your sun|moon and his Saturn. This could be annoying because he doesn´t truly appreciate your personality in my opinion
Also there´s a karmic aspect.. south node conjunct moon
Pluto 5th house is maybe good for sex but I don´t know if it´s worth it
However I don´t think this person is someone that doesn´t like to commit, I think he would like to feel loved and feel someone like home (I really like his Leo moon in 4th house even if it opposites his sun, yes)


cheechee
»
amanda64
Thank you for the reply!! I didn´t know what to think of this to be honest. He has been decent to me so far. I really appreciate your input because I don´t know how to read charts like that. I just notice it´s a lot of sexual attraction stuff on there. I don´t know about karmic. Karmic is not good in my opinion.


amanda64
»
cheechee
Karmic seems very bad but then turns out making you understand a life lesson that evolves you. Stay positive about it


amanda64
»
cheechee
Pluto energy in a relationship changes you, so enjoy this magnetic sexual attraction and learn what it comes with that


ZeinaZ
Hey,
There seems to be potential for growth for both of you in your relationship, though that´s up to you to decide if it´s worth it.
Your AC and Mars is in his 7th house, while his Venus and Neptune are in your 7th. He probably likes who you are, though he might see you as the assertive one in the relationship with your independent Gemini 1st house Mars. While you would see him as more stable through his second house Venus Capricorn.
Yet Neptune Sagittarius has idealized aspects of who he actually is, or who you want him to be for you. Its also near the DC, which may indicate you might not see this very clearly. Your Neptune in his 1st house.
Then his Saturn rx, north node and Moon are in your 4th house, especially Moon on the IC. There´s a sense of stability and sense of comfort for you and him. Limitations might be felt here too or maybe structure.
While your Sun is on his IC and Moon are in his 4th house. While the Moon on his South node. Also a sense of warmth and comfort there.
His Sun, Mercury, Mars are near your MC, close to your Venus and Mercury. This indicates good communication between the 3rd and 9th houses. Things to learn from each other.
Your Saturn rx is in his 8th house, so some shared internal limitation, resources, structure would be felt.
The fifth houses don´t have the most romantic planets there, though indicate potential for transformation and possibly physical attraction.
He has Venus Capricorn ruled by Saturn rx in Virgo in the 10th. This man doesn´t seem flaky. Though, this may indicate limitations or a internal sense of limitation with his work.
The main issue is are you seeing each other for who you really are. If so, things would go more smoothly.
Also Your Chiron and Jupiter conjunction is in his 5th house, so issues of creativity expression might come up. While is Chiron is in the 11th, so issues about self expression in relation to others might come up.
Just my 2 cents.



Astro-Seek.com
System message: Post has been written by user Dbo-1982, who already deleted profile on this website:
=====

I'm an Aquarius male & just going through separation these last few months after 24 years together & 19 years married, not sure what part of air signs aren't stable for long term as you suggested. I've been fully committed to my relationship/marriage from day 1 also I know a-few air signs who are also in long term relationship's. Maybe not everyone or everything we read about is accurate but if you like him & the pros out weigh the cons then give it your best shot while keeping an open mind.
Hope that helps.



cheechee
»
Dbo-1982
Hey there! Sorry about you separation. I know that can is a hard process . I know from experience. Hang in there!
Yes I like him and you´re right ✅️ I´m giving it a shot! Nothing beats a failure but to try. Right.


prollygonnamakeit
Scrap, this as close u gon get to "compatible" lmao, you aren´t really emotionally available are you


cheechee
»
prollygonnamakeit
I´m not really understanding your post. What are you trying to say


Zephyrin
Venus/Mars conjunction is great but it does not function well alone if there is no supporter aspect.
SN-Moon conjunction shows unsolved emotional issues in your past life with him. You may feel a sense of relief, attachment towards him. However, his Saturn in your 4th house may show a threat to your inner peace.
His Neptune on your DSC may indicate deceit. Or at its best, he may have an escapist attitude if you decide to start a relationship with him.
For friendship, this synastry can be considered compatible but for a romantic relationship, please run away if you want more than a fling.



Moon calendar
Moon in

Leo
Show calendar
»
Seek users born on
Seek users by nickname