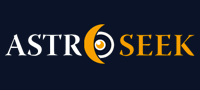 Astro-Seek.com Seek and meet people born on the same date as you ...
Aquarius Men - Discussions, questions
---
Aquarius Men
February 26, 2022 at 16:40 (UT/GMT)

LeoFangs
Aquarius Men
Hi everyone,

Searching for some input on this situation I´ve found myself in with an Aquarius man. To give some background on myself, I´m a Leo woman, though I´m a tad more reserved than probably most Leos and have a history of dealing with social anxiety (not sure if being born on the Leo-Virgo cusp has anything to do with it).

Earlier this year I connected with an Aquarian guy. For two weeks we just texted back and forth and he was mildly flirtatious, nothing too over-the-top. We did learn a lot about each other during that time, including our shared histories of being in toxic relationships (more on that later). We really click, we´re on close to the same level in terms of self-sufficiency, and it helps that we both find each other very attractive.

Once we met up in person, his behavior really took an extreme turn and he started showering me with compliments, practically acting like he´s in love, even telling a couple of his relatives about me even though we had hung out only 1-2 times. I found this behavior to be a bit odd, given that from what I´ve read about Aquarians they tend to be aloof and emotionless, at least on the surface. However, this particular one has been single for a couple years now, has been isolated from nearly everyone, and has been through over a dozen rejections, so I´m thinking perhaps after initially meeting me, he just might have been in shock to have finally found someone who´s interested in him back. Needless to say, I started to fall for him more as a result of all this attention.

Over the last couple weeks, however, he´s appeared to have really pulled back. He´s said he´s not ready for a relationship yet, even though he wants one, because he´s terrified he´ll encounter someone like the last girlfriend (long story short, she was very controlling and aggressive, suffers from a mental illness). He´s said he likes me and that we have relationship potential, but he doesn´t want to jump right in and wants to just spend time together for now with no label, just enjoy each other´s company, and until we have an official talk, we are "just friends with some romantic interest." He´s stopped showering me with compliments, and this past week he hasn´t hardly interacted with me at all. We are connected on a couple social media accounts, and from what I can see on there, he appears to have gone really quiet. If I had to guess, I think he´s just isolating from everyone. He says he´s highly introverted and likes to spend 90% of his time alone at home.

To say it bothers me that he went from showering me with compliments and attention to not interacting with me hardly at all would be an understatement. I can´t help but notice once I started returning the attention is when he started to pull away. It stings, to the point where I feel the need to continue to keep my options open just as a way to protect myself emotionally.

At the moment I´m ignoring him. My last interaction with him was this past Wednesday. He hasn´t reached out to me at all, either to make plans to hang out or even just to say hello. There is the worry that there´s another woman in the picture, but I´m a little doubtful that´s the case, especially since he deleted the app we met off of a while ago. Since we´re connected on some social media, I´m doing everything in my power to not show any inkling that I´m bothered by him not interacting with me.

What does anyone make of all this? Since I like this guy and want to keep him in my orbit, I don´t want to sever ties, so I´m looking at reaching out to him tomorrow and arranging a phone call. Is that a wise thing for me to do, though? As tempted as I am to keep ignoring him, I feel like that might backfire.

Input and advice greatly appreciated!

Posts in topic


Moon calendar
Moon in

Leo
Show calendar
»
Seek users born on
Seek users by nickname