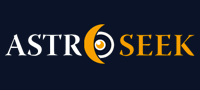 Astro-Seek.com Seek and meet people born on the same date as you ...
Amazing meeting. - Discussions, questions
---
Amazing meeting.
February 11, 2019 at 19:31 (UT/GMT)

nutelina
Amazing meeting.
I was looking at some synastry of women on the Czech version of this site and I would politely answer that I was just interested in possible synastry with a future mate but one just keep replying and we had a nice conversation. But I had been looking for someone else already and I had a nice conversation going with a very nice woman which had a picture, and was very likable. The other was just too much + and - ...but she just kept writing and I didn´t know who she was so I said let´s call since you don´t want to show yourself more (like literally nothing else beside her birth data). And it was amazing but also intense. And we met because I was afraid falling in love with just a voice and meeting a very different reality later on. So we met and it was amazing. Even better than I expected.

Picture attachments are visible to registered users only. (
Log in
)

Posts in topic
February 12, 2019 at 15:45

nutelina
»
Sure, she is 21/7/1979 04:50 am at Chomutov, Czech Republic.

February 12, 2019 at 16:10

nutelina
»
Oh wow. Well doesn't it matter that I'm in year 8 or 9 regarding numerology?
I'm not sure about her moon though. She is like a teacher. But I am as well. I was quite happy to have some distance between us. For me I have a hard time not interfering with anything. :-)) How will she handle that? And how will I learn to let go? I've learned a lot about health and now I'd like to help people but I'm having a hard time getting my knowledge across. I think I should redirect this energy towards work but as has been written I have the tendency to focus all my attention to my loved one.

February 12, 2019 at 16:15

nutelina
»
Also I'm still in a relationship with my friend AlexGal but was slowly letting her go. There was something not good. The key indicators I guess. We have basically clashed on ideology. She is a doctor but I know vaccines cause side effects and are quite dangerous, never tested on control groups etc. All in favor of science but she just learned only one side.
Again it's hard for me to let go and not let 'my truth' dictate. Even though I'm right and scientific it doesn't mean I should shove it in others throats.
But truth is like sacred to me. I wonder why I can't compromise?

February 12, 2019 at 17:20

nutelina
»
Thanks for your story! I was looking for friends and have someone to talk to. Was not expecting this! My feeling is of freedom, getting rid of a lot of things and people.
On the other hand she was like an angel, I was completely flabbergasted. I'm a bit scared because I'm used to my freedom and if you have someone who is very dear to you it's hard to stay yourself.
We'll see, thanks again!

February 13, 2019 at 20:03

ivorysports
»
nutelina
Your personal year 9 does matter,its like the theme to all that will happen for you in 2019.
Relationships you have built your hopes and faith on may eventually crash in a way that will be so hard for you to accept. You will hurt more if you hold unto an illusion.
In a personal year nine you could become lucky to acquire a property and get a reward for your effort since the past 8 years.
Focus on your personal development and future security

February 13, 2019 at 20:58

nutelina
»
ivorysports
Thanks and I agree. The only thing left is that according to some numerology I´m still in year 8 because I haven´t had my birthday yet. So that´s the question.
I´ve learned a lot already with her and we have seen each other only once! But yes I´m affraid to get hurt, and I did just an hour or so ago.. but she felt it.. and apologized.. and I was asserting my truth again.. teacher syndrome. (She is actually a teacher, I´m not, I just experienced how bad this system we are living in is but I´m not quite good at communicating that so lessons for me!)

February 13, 2019 at 21:02

nutelina
»
I was wondering seeing that the current moon phase is in gemini and her moon is in gemini, does it have any effect on her? Curious how it works.

February 13, 2019 at 21:37

nutelina
Today we had an interesting argument which hit me like a baseballbat in the head. It went sort of like this:
Her: "I´m taking care of kids, giving them a good feeling and that they are whole even if some are in a wheelchair."
Me: "Well I know about stem cell research which could make them come out of that wheel chair."
She says: "But I told you I don´t want to hear about that, you´re always talking about such health stuff"
She´s right, but I wanted to point out what amazing stuff we both have for those kids. Guess not.
So was this interaction my Mars in Pisces vs her moon in Gemini?
Mars (Partner A)
Mars
Pisces
24°03' SquareSquare
(0°17')
Exact aspect Moon
Gemini
24°21'
Moon (Partner B)
Conflict aspect Emotional pain aspect
This aspect creates a strong sexual tension, but also a sort of emotional combativeness in the relationship. The Moon person´s emotions may evoke a strong response from the Mars person, and this may create a sort of emotional battlefield where both partners go at each other and hurt each other´s feelings. This partnership is a passionate one, but also one that may be full of tension and subconscious fears.
Czech version is more elaborate:
"If you are together for a limited time, albeit long, you will be waking up the worse: the hypersensitivity of the Moon, arising from childhood and past experience, and Mars´s anger and desire to go despite the circumstances. If you are thinking about a lasting relationship, be careful and leave a trial period on the condition that you can back out of time or do not let it go. Symptoms of the upcoming dangers will be biting notes and feelings of injured emotions. If you are in such a situation, then it is because your unconscious minds felt it necessary. This means that you both have to become more aware of your emotional fears and instincts, and that these things have attracted you. So you are in a situation where the fire is already on the roof. Ideally, and in short, the Moon needs a little bit of consistency, not being so conditioned on the emotional side of life or, on the contrary, not being so calm or self-satisfied. Likewise, Mars should begin to realize his anger and his causes in a different way than to use the moon as a bastard. Both of you, if you value your relationship and yourself, you may need to seek professional help with your emotional problems. Two wounded children are able to hurt even more one another and other children, perhaps your own."
I´d really like to temper my vision or version of the truth however exciting it might be, people don´t get it and I get dissapointed and frustrated all the time. However it´s my work and I research a lot. I´m excited about these things. I cannot imagine not sharing such exciting stuff. But how should I approach this? Asking if she wants to hear it? I´m feeling I´m cutting people off with this.. It´s like an ego thing but I don´t mean it that way.. With real gemini I can do this but moon in Gemini is different... It seems
Or I am wrong on the interaction and it could be also this... Because her defense hit me like a sledgehammer or ok a baseball bat.. :)
Moon
Taurus
9°48'
Square
(4°14')
Mercury
Leo
14°02'
Conflict aspect
This aspect indicates that there may be communication barrier between both parties, where emotions and ideas are not readily expressed. The Moon person may feel especially vulnerable and stop providing emotional care and communicating their own emotions altogether if they feel too threatened. The Mercury person in turn may get frustrated at not being able to establish contact with the Moon person. This aspect may generate quite a bit of tension as a result.
(a lot more text in the Czech version):
This interaction is particularly interchangeable, but I will describe it in terms of the usual roles played by Moon and Mercury. This interaction seriously affects the everyday affairs of both of you, because the Moon is experiencing life in a more instinctive and emotional way, while Mercury bases its behavior on logic and work routine. There may, therefore, be disagreements with everyday issues such as what to eat, how to manage a household, personal hygiene, leisure, and so on. Habits, such as the proverbial "toothpaste", can upset Mercury while the Moon leaves this type cool, the moon may be perceived as lazy and controlled by emotional affairs such as former relationships and family problems, Mercury is again considered to be a puny and a crook If he has any family and / or everyday emotional harmony, then Mercury will have to get used to doing all the little things the Moon does not do or he will have to hold back a little bit about these things On the other hand, the Moon could try to live a little organized and rational, and not just by instinct, and should realize the benefits of day-to-day maintenance of things, to a great extent, to interact with the "half-way" ", which is the basic means of resolving all conflicts. With a little courtesy, you could both benefit from what you can learn from each other: Mercury being more receptive to feelings other than just being technically "in the law," and the Moon admitting that some methodical or intellectual overview would mitigate emotional which blames Mercury, because it is still enforced with its requirement of internal order.
So regarding the English version which is quite short I could agree whereas the Czech version shows this is a habit thing and about organization.. Hmm

February 14, 2019 at 15:50

nutelina
»
Actually when I look here on our site:
https://numerology.astro-seek.com/c…
I see I´m in my personal year 8!
1) Personal Year until next birtday (Until: March 30, 2019):
3 + 0 + 3 + 2 + 0 + 1 + 8 = 17 = 1 + 7 = 8
2) Personal Year since next birthday (From: March 30, 2019 - To: March 30, 2020):
3 + 0 + 3 + 2 + 0 + 1 + 9 = 18 = 1 + 8 = 9

February 14, 2019 at 16:59

nutelina
»
Well, I´m not sure I think I´m in year 9 but I´m still thinking about finishing business. But I´ve been counting with the personal year 9 so long that I think I have influenced myself. I definetely wanted to finish things since I´ve started a lot of projects because I wasn´t sure which one would work and where I could find everything I need in...

February 14, 2019 at 17:00

nutelina
»
On the Czech site this site is derived from we have also "Colour of the day" which is like the personal, year, month and day. Very handy and I use it all the time. Of course not quite sure about the boundaries of the years..

February 14, 2019 at 18:16

nutelina
»
It's in Czech; najdise.cz Maybe you can use Google Chrome which has inbuilt translations. I think user Petr9 is the administrator.



Moon calendar
Moon in

Gemini
Show calendar
»
Seek users born on
Seek users by nickname