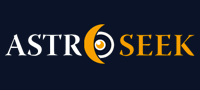 Astro-Seek.com Seek and meet people born on the same date as you ...
Insight about my chart? I feel I´m always in deep/intense karmic relationships. - Discussions, quest
---
Insight about my chart? I feel I´m always in deep/intense karmic relationships.
January 29, 2022 at 20:40 (UT/GMT)

Distalmesial
Insight about my chart? I feel I´m always in deep/intense karmic relationships.
As a sun Scorpio, I seem to attract all the signs/elements that are not "meant" for me based on the sun sign alone.
All of my relationships; Aquarius 2yrs, Gemini on and off 3 yrs, Leo (divorced, super toxic) 4yrs, Aries on and off 4 yrs, Gemini situationship 1 yr, Gemini Situationship 1.5 yrs- I REALLY loved this partnership but he didn´t want anything more than to be friends, friends with benefits. He wanted to continue just being friends but I can´t.
I´m just kind of tired of feeling like I´m always going to be in karmic relationships. Is there any hope of me finding "my person" ? I refuse to go on dating apps.

Picture attachments are visible to registered users only. (
Log in
)

Posts in topic
February 3, 2022 at 00:35

Coffeelover
It seems that both your pluto and lilith are in your 7th house. Those will make you attract intense relationships

February 4, 2022 at 00:00

Riverjunction
When looking at your chart from a whole sign house perspective there is a stellium in Scorpio 8th house. Given the house placement, sign and moon opposing Pluto there is much deep karma to work through. It's no surprise you attract these types of people. Relationships are a reflection of ourselves. You might choose to do research on hades moon and the topic of witch wound. How to work with your gifts is a different matter. Given your understanding of past relationships perhaps looking at the house in your chart where their sun fell will show something learned along the house topics.
There is always hope of finding your person. Be well.

February 4, 2022 at 00:11

Dilanakia
You are secretly attracted to libra energy. Your sun sign is ruled by mars and mars is in your sun sign , so strong mars effect.
Libra is ruled by Venus . Mars and Venus makes perfect match. I would normally say you should go for libras as your vertex is in Libra. But you can't. You are a Scorpio. You prefer to have loyalty over objectivity. Libra is objective and even too political. It may seem to you as liars or someone with no shape.
What I can interpret is your 7 th house ruled by Venus and Venus is in Capricorn but very close to it there is Saturn. Saturn is the ruler of Capricorn. After age 32 you ll have your man with Capricorn energy. I said 32 because Saturn slows down but makes it solid. So I think after your Saturn return. The good thing is Capricorn will give you the loyalty you re seeking.
I m not a professional so…

February 11, 2022 at 16:34

2s
first of all, we have the same big three which is kind of funny. and our sun, moon, mercury, and mars are all in the same houses... our venuses are both in earth signs, plus we´re both dominant the same too elements :´) and our vertex and fortune are in the same houses and signs.
i also have this problem. although i´m younger, i recognize that i have a pattern of having feelings for people who are all the wrong signs for me (gemini, aquarius, and libra mostly, which would make sense since you and i both have aries rising, which is naturally attracted to libra + other air signs) and i dated 2 leos before (they were super toxic too, and super hypocritical, always attempting to force me to open up). the only time i´ve ever had a mutual relationship (i used to not be able to say no) was with a capricorn, which was rare of me since i always go towards air signs.
i feel the same way, but what i did to break the cycle is i started to notice the patterns. i realized i was always into people who were super detached but seemed to have a well of deep hidden emotions underneath the façade. in reality, they didn´t and they were all pretty superficial. once you start to notice the pattern, it´s a lot easier for you to gravitate towards the people/signs who actually compliment you. i think it´s mostly just scorpio´s attraction towards people so different from us, and we in turn become a little obsessed with figuring out more about them.
your venus makes a lot of conjunctions in your chart, so i don´t see anything particular pointing to a doomed love life. the venus opposition jupiter points towards difficulties in getting lucky in finding love however. the want a balance between something deeply emotional but also practical in nature, which is not always easy to find. keep holding your standards high though, and even if you don´t find someone just know the process is a transformative one!


Distalmesial
»
Dilanakia
Wow! I am just reading this now and I wanted to say that you are incredibly accurate. I am 32, I am currently seeing a man who seems to be perfect in every way except sexually ( but I´m going to see if there are ways we can work on that) He is an Aries sun, Capricorn ascendant, Taurus moon, Pisces venus, and Taurus mars. He seems to be VERY loyal and extra communicative which is amazing. Thanks for your insight.


Distalmesial
»
2s
Thanks for the thorough response. It´s crazy how alike our charts are. You are SO right about being attracted to detached people and trying to find a deeper meaning with them. You are also right about the patterns and learning to recognize them. So I recently started dating an Aries sun, Capricorn Asc, Taurus moon. He is COMPLETELY opposite to what I´m used to. It´s actually almost overwhelming. He is incredibly sweet, honest, seems loyal, actually cares about me, and wants to know about me. I´m so not used to it that I find myself pushing it away. But deep down, I know he´s what I really need.


2s
»
Distalmesial
That´s another similarity! kind of crazy, but recently i just got into a relationship. i wonder if the timing for both of us is because of our chart placements

that´s literally what i feel about my person omg lmaoo, but mine is virgo sun, cancer moon, and gemini rising and has a lot of dominant virgo energy. he´s so completely different from what i´m used to in past relationships?
it´s the stability isn´t it? it just hits so differently!

and ahhh, taurus moon, as a taurus moon and a person who´s entire close friend group are all capricorns (and capricorn mc), i can confirm to you that those are veryyyy stable placements. especially taurus moon. even if the feelings or passions die, taurus moon will provide stability, and will always be there



feelgoodwithuidoido
»
Distalmesial
Being in a long-term situationship where you wanted more can erode self-worth. Allow yourself to be gentle with this one and just keep showing up. He will help you build and realize how much you deserve reliable love and kindness.
You have so much

going on...Let your new guy teach you to connect some more heart and tenderness into your physical expression. You´ll realize there´s another layer to expressing intimacy and allowing the more raw or direct sexuality to share some time in that space...Sexuality can be an escape from intimacy. So take is slow. If you´re patient and perhaps give him some study materials you can teach him to go deeper into those erotic depths you channel...He probably just hasn´t given himself permission to reach safely into that space or been with anyone like you before. Lots of opportunity for both of you to grow in the safe container of love and trust.
-I think it´s awesome you two have found guys who are reliable and teaching you to trust and receive deeper care.





Moon calendar
Moon in

Leo
Show calendar
»
Seek users born on
Seek users by nickname