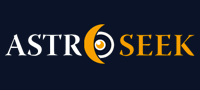 Astro-Seek.com Seek and meet people born on the same date as you ...
Why do I not get along well with my little niece? :( - Discussions, questions
---
Why do I not get along well with my little niece? :(

November 14, 2021 at 12:27 (UT/GMT)

Astro-Seek.com

System message: Post has been written by user UranianCapricorn, who already deleted profile on this website:
=====
Why do I not get along well with my little niece? :(
I have a little niece (daughter of my brother, lets call her Vi) that will turn 5 years old in December...
but I just cant seem to get along well with her.
Everything she does pisses me off, like really pisses me off and I just feel so bad for her because she´s just a little child and didn´t do anything wrong to hurt me.
Something happened yesterday where I feel like that I should tell it here so you can see what I mean:
We were at my sisters to celebrate her birthday. Anyway, it was late in the evening and we ate cake. She wanted hot chocolate, my sister had cocoa powder but Vi´s mom told my sister that Vi would not drink it without milk.
So my sister told Vi "I´m sorry, but I don´t drink milk anymore so you either have to drink it without milk or don´t drink hot chocolate at all"
Vi´s mom told Vi exactly that too.
Anyway, she started to throw a fit about how hot chocolate without milk is not delicious, bla bla bla... and again asked for hot chocolate?
It pisses me off that you have to tell her everything multiple times even though not even 5 minutes passed since they (Vi´s mom and my sister) answered her.
Vi´s mom and my sister were deep in a convo while I played with balloons with Vi and she would interrupt them every single minute, this is not even exaggerating. I counted it to really see if I was right because it just happened so often.
So after we played with balloons for a while, she again asked for hot chocolate.
I got so annoyed.

I told her: "Vi, we already told you multiple times that we don´t have any hot chocolate for you. Please stop asking already"
So her mom snapped at me as well and asked why I would talk to her daughter in such a way and I couldn´t even really answer her except that Vi pisses me off and bad behavior (pulling her moms dress from her shoulders) should not be tolerated and since she´s my family, I take responsibility for her well being.
This is one of many cases where I just responded to Vi but in a very mean way and I just don´t want to argue with Vi anymore. I don´t know why she has such a strong effect on me. Like, why cant I just accept that she´s a little girl and sees everything as play? Is that my own insecurity? I just feel bad because, like I said, I´m literally arguing with a little girl.

Picture attachments are visible to registered users only. (
Log in
)

Posts in topic

November 14, 2021 at 13:09

Astro-Seek.com
System message: Post has been written by user Seanfhear, who already deleted profile on this website:
=====

No need for astrology and synastry for this problem. From the story you´ve mentioned it´s not you. It is their problem because apparently she is a spoiled girl. They shouldn´t tell you not to talk to her like that, you are her auntie after all and you didn´t abuse her or anything.
The best I can advice you with is what I´m doing right now. Secluding myself from whatever bothers me with the family (which is almost like everything).

November 14, 2021 at 14:25

Lib_8
Hi Uranian Capricorn,
I think the issue is you're still pretty young too and she's 5 so you were only 13 when you became an aunt. While I agree your niece seems a bit difficult but you can tweak how you respond to her instead of snapping.
All kids will have tantrums and my 3yr old niece too who is 3 sometimes will interrupt me and my sister talking it's because she and I'm sure other kids like your niece get jealous and want mom to themselves. At such a time either you or your sister can tell her that look mommy and you need some time to talk. In terms of behavior when she has a tantrum we give her options which in your hot chocolate example you guys did and keep repeating them because it's just natural for kids to want to keep trying their luck. If you want to modify her behavior get her some corner time or give her some form of consequences that will make her reflect on her actions. Eg no tv for the day.
Also you need to look at hee differently I feel you're projecting a bit, she's your niece you're older you need to think about what kind of relationship you want with her as she gets older. It could either drive a bigger wedge or bring you guys closer.


November 14, 2021 at 14:44

Astro-Seek.com
»
Seanfhear
System message: Post has been written by user UranianCapricorn, who already deleted profile on this website:
=====

She really is spoiled.
Her mother is the only child in her family. She has a lot of cousins and other relatives though that love Vi and Vi´s mom dearly so naturally, they spoil them a lot.
When Vi comes to visit my mom and I, the first thing she asks us "Do you have something you don´t need anymore?" like glitter pens or other stationary.
And her mother does not even see that? She spoils her so much. It´s just painful to see because I know with a fact that this will affect her later in life.
My brother has a complicated relationship with Vi´s mother but he´s the same way I am. Tells Vi to stop interrupting, put your legs down when you sit on the chair, put your toys away while Vi´s mom lets her do whatever and even encourages this behavior.



November 14, 2021 at 15:09

Astro-Seek.com
»
UranianCapricorn
System message: Post has been written by user Seanfhear, who already deleted profile on this website:
=====

I would do as I told you already; Keep my distance from such toxicity. We often give advice to people we love, out of love, because we care. But essentially, they don´t really deserve it. I tell you that now as you are 18, before you get like me, 41. Some things were too late for me to understand.

November 14, 2021 at 20:00

goldenlion32
Saturn in Gemini is ruled by Mercury (Words) and Saturn in Sagittarius is kind of like the teacher to Sagittarius Pluto Generation.
This is more education, philosophy, politics, religious/spiritual teachings, military, police, medical/mental health like paramedics/E.M.T., and more about instructions.
Saturn in Gemini wants to talk all the time, blurt out everything, gossip, rumors, assumptions, and restrictions on what is said.
Both can be about education, but usually Gemini is between two people.
Sagittarius is also dual sign, but more about what is good or bad, good or evil, the righteousness, the morals, ethics, and values.
The opposition there might be quite difficult.
Sagittarius Pluto naturally transforms the way she educates, teaches, mentors, or leads the situation.
Since they're Capricorn Pluto and Mercury in Capricorn this can be where here words are karmic with the family. What she says, naturally brings restrictions, rules, regulations, polices, procedures, legal laws she makes up.
As you stated, "Hot Chocolate tastes good with milk."
Her belief system is this is a true statement to be made from her experience. It's grounded in her home life with her family (I have hot chocolate at home with milk).
North Node Virgo/South Node Pisces. Your growing into the Virgo archetype of perfectionism and ruled by Mercury.
North Node Gemini she's learning a different route of Mercury.
The throat chakra, the communications, the speaking, the presenting, the writing skills, verbal skills, vocabulary, editing, publishing, entertainment, and probably will have some type of job that deals with documentation, records, Government or medical notes.
You have Capricorn in Chiron so naturally this wounds your ego with Sun in Capricorn. This is where you're teaching her Capricorn Pluto, but she can also be teaching you at the same time and transforming the way she communicates or you.
The Sun naturally is in her favor, but is a challenge, because Sun in Sagittarius is more of a free spirit, and not so serious as the Sun in Capricorn.
Sun in Capricorn would be more like the Police officer that hands her a ticket for driving to fast down the highway, and her taking the ticket and saying okay, and when you are not looking go street race without you knowing it after you left.
You should be able to relate some what with Sagittarius Pluto Generation, still it's more about learning about her age group, how to communicate effectively. Paying attention to the games she plays, the books she reads, the video games, movies, and finding common ground to meet one another.
It's mirroring in yourself on the shadow side, and what you don't like in her, is probably in yourself, but it doesn't feel nice to address whatever this brings up.
She can be the Police Officer and hand you tickets out for whatever she feels.
It's basically switching shoes when your interacting with her since your mirroring Sag/Capricorn and can be kind of where you have to do your inner work, and probably learning about yourself and her at the same time.

November 14, 2021 at 20:15

RA_
I think you have to investigate on the parents chart coz a child that young likes to mirror the parents.

November 15, 2021 at 13:26

sheisavirgo
Well I most certainly see what you mean. I can´t stand kids who aren´t well behaved. I don´t like to be around kids who aren´t well behaved. I am 41 years old and my three kids were so well behaved, but structure and discipline was very important to me as I reared my kids. You have every right to correct her as they will probably be wanting you to babysit Vi.
If Vi doesn´t respect you then ya´ll relationship will be strained.
Now, what I am is very gently with my discipline...especially if it is not my child. My corrections are firm but sweet, in a kid friendly way. This will make Vi love you and respect you because you correct her, but she doesn´t feel threatened. Develop more patience and Vi´s mom won´t be so offended when you correct Vi.....I bet she´s so cute asking her grandmother for glitter pens...that´s so adorable!

November 15, 2021 at 19:10

rohini moon
Are you sure she isn´t autistic?
I´ve noticed autistic children seem to have a thing for repetition.

November 15, 2021 at 21:18

goldenlion32
»
rohini moon
Capricorn´s in general love to be repetitive.



December 10, 2021 at 15:50

Astro-Seek.com
»
RA_
System message: Post has been written by user UranianCapricorn, who already deleted profile on this website:
=====

I sadly don´t exactly know what time my brother (Vi´s father) was born but it was in the early morning like 6 AM.

December 11, 2021 at 08:11

AlsaceTX
Yeah, this one is easy:
Her Pluto / Mercury conjunction makes her talk non-stop whenever the Pluto takes over and it´s conjunct your Sun/Chiron conjunction. Her Pluto energy loves to feed off your wounded sun.
Your saturns are in opposition and hers is sitting on your Pluto.
Her Mars is square your venus
Your Neptune clouds things sitting on her Venus and opposite her Moon.
Oh..and she´s a FIVE YEAR OLD. They are pure subconcious and challenging to begin with, without this challenging synastry.



Moon calendar
New Moon in

Cancer
Show calendar
»
Seek users born on
Seek users by nickname