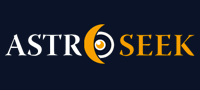 Astro-Seek.com Seek and meet people born on the same date as you ...
Libra and Gemini - Discussions, questions
---
Libra and Gemini
October 21, 2021 at 20:09 (UT/GMT)

Ravena
Libra and Gemini
Hi all!

I would appretiate your opinion on this relationship based on the synastry chart.
This person is a very close family friend and I know him for about seven years now. All I can say that every year our connection grows wider and deeper and there is simply "something" between the two of us that moves me on many levels...creativly, spiritually, mentally, even sexually. Sometimes I feel the vibes of attarction from him, but I am not quite sure. So, I would really like to hear your oppinion since I really can´t read it from the chart and all I can say that I feel somthing magnetic between the two of us. Or somthing diferent than with anyone else....
Thanks


Picture attachments are visible to registered users only. (
Log in
)

Posts in topic
October 25, 2021 at 11:27

Paulino_TSX76
It is normal for there to be a fairly fluid "connection" between the air signs, because precisely as both air signs are, the homogeneous part is communication. Have you talked about those feelings before?

October 26, 2021 at 02:35

ebonymermaid
It could work but the Gemini person could feel that Libra is intense at times. Cancer against a Leo venus and mars can feel like a parent trying to wrangle a toddler after a sugar rush or when angry.
I also notice the moon conjunct saturn which can mimic emotional restriction where the moon person feels they cant quite express their emotions fully without judgement from saturn. Its both a good and bad aspect, while it is restrictive and frustrating for moon, they do learn to emotionally mature within the relationship. Saturn has to be careful not to continually shutdown or downplay Moon´s feelings or they can become cold and distant.
Communication (Mercurys) are different which can lead to petty misunderstandings and disagreements further down the line. Gemini mercury in particular is an intellectual so they usually enjoy deep conversations as opposed to everyday mundane stuff. I notice chiron is conjunct Mercury so definitely some feelings of inadequacy or self consciousness in thought and expression can play out in the relationship. Would have to be careful with that. Usually it results as "is this person making fun of me?" for the most innocent things and lots of overthinking. You cant fix each other itll be more of an inward healing type thing.

October 26, 2021 at 07:27

Ravena
»
Paulino_TSX76
Thanks for your comment :)
Yeah, true what you say about connection between the air signs and in my case, especially with Gemini folks, but this is simply something else and that is why I am here for some advice or input.
There is something under the surface. I always had strong hunch about people or situations and this time, it tells me that he holds up certain energy towards me that he lets out bit by bit.
Yes, we have wonderfull and rich communication about various topics. The weirder, the better :D But besides that, as I said, I sence subtile signs that he wants to be near me.
Thing is, we cannot be romatically involved. I want to clear this questions in my head so that I can have/build good realtionship with this guy. I care for him in general and I don´t want that some wild energy under the surface do damage to us. Since each year is stronger and stronger, I thought that maybe our chart can reveal whats going on and help me see things clearer.

October 26, 2021 at 08:05

Ravena
»
ebonymermaid
Thanks a lot for your input, I appreaciate it :)
Ok I definitelly have to say this first. Two of us cannot be romantically involved, but I do want to work out on our realtionship that is very inportant to me and that is why I want to clear this out.
I don´t know how our communication would look like if we were married couple that see each other every day, but as it is, each time we see each other, our communication is rich, interesting, full of emotions and deep. I can talk to him about "darker" topics, abstract things, art (I am artist), religion, music, gardening and I see that he enjoys it too. It is so fluid to communicate with him and vice versa. He awakes inspiration in me, my creativity opens up, my curiosity and my confidence. I also notice that he likes to initiate topics that I am interested in as if he wants to hear me out. He appreciate my presence and insists sometimes on my company. Each year something between the two of us grows and that is way I am here now.
OK, so there are negative aspects that indicates that in the long run, we wouldn´t work out, but I am curious is there something in the chart that indicates this strong connection, atraction that I feel. Could it really be that I attract him, but he supprese it.
I would let this as it is and let it flow and go, but I have to admit, I loose my compas a bit each time with him and that is why I want to understand whats going on under the surface.


November 10, 2021 at 02:30

Paulino_TSX76
»
Ravena
The attraction is basically temporary. The problem with any Air sign is the lack of commitment, and basically if that does not exist, no matter how attractive there is, it is the same as nothing.
Looking at some aspects of the synastry ... Venus of both do not have strong aspects. From that point, I deduce that the relationship, if established, will clearly be for a very short time.

November 21, 2021 at 22:33

Ravena
»
Paulino_TSX76
Thanks :)
I want to build good frindship with this guy, not love relationship. We cannot be commited to eachother cause, as I said, we cannot be romantically involved. Even if we could be, I agree that we probably would not last.
I was only wondering if something in the chart indicates why is this intensive, strange pull between us so pronounced, cause it is. I have never experianced such energy exchange with anyone else. I am not sure is he attracted to me for sure, or perhaps stimulated by our rich conversations cause he opens up to me with various topics, some are very personal... There is something on which I can´t put my finger on and it keeps me restless. Would love to clear it to myself cause by every passing year it is going stronger. Guess one day or another, I´ll find the answer I am looking for.
Anyhow, thanks for your coment. Cheers



Moon calendar
Moon in

Virgo
Show calendar
»
Seek users born on
Seek users by nickname