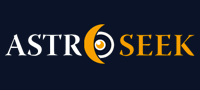 Astro-Seek.com Seek and meet people born on the same date as you ...
The most pink-glasses ever. - Discussions, questions
---
The most pink-glasses ever.
September 27, 2021 at 11:25 (UT/GMT)

Northerneuropean
The most pink-glasses ever.
I recently had (exactly one year from exact date to exact date (which is also interesting, but I have to look at transit)) a relationship with a girl that I first saw not as a potential wife, but as a wife.

After meeting her, I called a friend and said I had a feeling I had met my wife. :D

I have never had that feeling. But this is most likely because:

My Anti-Vertex conjuncts her Juno (exact)

My Juno (+Pluto + Valentine) conjuncts her Jupiter (exact) and POF

When we met each other and talk for the first time, that was a first time, when we took each other´s words out of our mouths and finished each other´s sentences.
because of other mercury aspects (we have a lot of trines). Or because of the conjunctions of the moons?

But the best thing about it all was the immediate attraction. When I talked to her, I couldn´t stop smiling and admiring her. For the first time in my life, I liked the other person so much that It was impossible to stop looking at her until she or I turn my head away, because the joy seems to be too much. : D

Probably because of that:
my Venus trine her Sun (3 degrees)
my Jupiter trine her Sun (1 degree)
Her Venus trine my Sun (7 degrees)
her Venus is in my 7th house
her Venus conjunct my DSC

and probably:
Valentine DW apsects
(My Valentine conjuncts her Jupiter, Her Valentine Conjunts My Jupiter and Venus)
I dont know thats because of Valentine aspects, but first time in my life I felt such a sacrificial love. When she was injured during an event, I was ready to run across the field, leaving my team without a player only to save and protect her. When she was in pain, I felt like I could do anything to relieve her from the pain.
When we had an argument, I couldn´t wait anything more than a moment to ask for forgiveness. For the first time in my life, I had such a strong desire to protect someone. I´m not one of the most active people (I am very passive), but I found everything for her - a job, a place to live, I traveled half a country every week to meet her, even though it was financially unprofitable (I said it was a job) (which was true, but I lost more than I earned)) ...

Maybe thats because of chiron moon conjunction or
my MC conjunct her moon.
Or my pallas + chiron + MC + Moon conjunct her Moon
Or because of 12th house is involved? (My Jupiter+Venus+SN is in her 12th house). Sometimes we have a telepathic ability to feel each other. sometimes you don´t even have to talk, everything is just so clear, but in the same time a lot of misunderstandings, when we are not in good mood or hiding something.

At the same time (maybe it´s because my Venus is in her 12th house), I feel such a endless love for her. I could say she is the first person I love unconditionally. It doesn´t even matter to me whether she will be with me or not. Only the fact that there will be nothing in the end - leaves sadness. But also great freedom. Its strange. I have never sacrificed myself for someone like for her. But I see a lot of fear when shee is close to me, sometimes. But sometimes a lot of familiarity and compassion.

Moon conjunct Moon synastry aspect made us very close and empathic to each other.

There are some aspects I cant understand, like:
my POF conjunct her Chiron

In the end -
Mars - Moon DW aspects
Mars - Neptune DW aspects (trines) and
I think most likely:
We had a magnetic sexual attraction to each other. But Neptune made it all so dreamy that each other´s presence was like being at the end of a romantic movie just before the first kiss.
When I talked to her, I saw her melting and biting her lower lip, while looking at my eyes. I had seen something like that only in movies, but never in real life.
It was the first girl I was ready to kiss for the first time in the presence of all people - at work, on stage, in front of my parents, no matter where. I was turned on only by looking at her right away.

On the one hand, I felt very masculine in her presence, but on the other hand, being close, I literally melted inside. I don´t know which aspect influenced it, but our conversation near each other was so slow and calm that the world around us seemed to stop.

And now about hard aspects (or less hard but difficult ones)

her SN conjunct my Mars (in my 8th house).
sexual attraction, as I said, was unbearable. But we also argued a lot. Phone conversations at times were just disputes. When we met, it was 10 times easier to talk, but also - our opinions often differed. Maybe because

her mercury is in Pisces, but mine in Virgo (opposites).

but I always wanted to reconcile with her.
(SN conjunct mars is past life connection, so in this life we should reconcile).

The worst apsect for us were
my Sun squere her Pluto (we had a power struggles sometimes)
And

My Saturn opposition her Moon

(I often criticize her statements, but at the same time with great empathy, because I understood her (I have Moon opposition Saturn Natal myself). Sometimes I felt like fatherly figure.

My Saturn squere her Venus
(I liked the way she looked, the way she behaved (Her Venus conj. my DSC in my 7th house), but I often slowed down my emotional responses to her fantastic smile and stunning appearance.

In the end - her Ophelia (171) conjucnt my Sun (exact).
Sometimes after our meetings, I felt unbearable sad. Finally, when the relationship seemed to end (I don´t know if it is over, but it looks like), I experienced the greatest sorrow in my life. I was not able to work or anything else. It seemed that half of me had died.

So that´s my story.

And one more interesing aspect.
Nataly I have:
Grand trine - Mars (in taurus) - Saturn (in Capricorn) - Mercury (in Virgo).
She have:
Mars - Saturn - Mercury conjunction in Pisces (forms only good aspects (trines and sextiles with me, except squere lilith).
Should there be some evidence? Maybe what´s difficult for her to handle (malefic stellium) is simple for me (grand trine of malefics)?
She is very categorical and uncompromising, she can speak very well, but she imposes it all on others and sometimes she acts terrible towards others.
I am also very categorical, I speak very well, but I am very accommodating to others, I can easily understand the opinions of others, I can share my opinions without pressure.
We led discussion evenings together. I was a natural leader while she did her best and fight a lot to get people to listen to her. Although she officially had a higher status. But people trusted me more and sought help from me more.

The 12th house factor is very strange and I can see it. Probably only spiritual union in the end, because I feel less physically atracted to her as time goes, but more spiritually.

I don´t know if there will be anything, because I only have peace if I think it all has to end. I don´t know why, it seems right that nothing will happen there in the end. Its very painful. And very difficult to let it go.

Picture attachments are visible to registered users only. (
Log in
)

Posts in topic


Moon calendar
Moon in

Aquarius
Show calendar
»
Seek users born on
Seek users by nickname