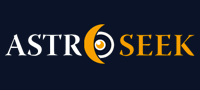 Astro-Seek.com Seek and meet people born on the same date as you ...
Extremely high compatibility - Discussions, questions
---
Extremely high compatibility
January 9, 2019 at 21:34 (UT/GMT)

Christian250
Extremely high compatibility
What do you guys think of this synastry chart?

Posts in topic

Christian250
https://horoscopes.astro-seek.com/c…
;

January 10, 2019 at 01:37

MarvinReal
»
Christian250
Many of those aspects are actually nnot enjoyable. Even some psychopathic. Okay. You can be good friend and lovers. But nothing which bond you permanently. That´s how astro-seek counting aspects. Mathematically correct, but... Kiss her and see what happens. Either more or slap or police. First two are good signs if you just started with her. t

January 10, 2019 at 03:09

Christian250
»
MarvinReal
What are some of the aspects that would deem as psychopthic? I've never heard of such aspects

January 10, 2019 at 06:35

AdeptMagician
»
MarvinReal
It´s not as simple as just looking at aspects alone though. For instance what Jupiter means in my chart will be different from what he means in yours. Really it should be added to this site what the house placements mean in synastry, like, it could be done. For example things like if the ruler of the 5th or 7th conjunct each other and things like that.


January 10, 2019 at 11:10

MarvinReal
»
AdeptMagician
Yes. That would help!. Moreover, in this case, girl´s time of birth is unknown.

January 10, 2019 at 11:32

MarvinReal
»
Christian250
Psychopathic aspect is my term.



(I saw many very good synastries, including my own partner, which failed on emotional basis at the end, sometimes after long relationship though)


ASC (One or both of you looking on each other like a horny bull. I had this in my own synastry too and she questioned whether I actually love her or just like her body. It can be loving (I think that love and passion are mostly the same) though, but usually womam person does not feel comfortable (if she is normal good quality girl) from this Mars-Asc conj. It depends on real persons how they are.



This is very good aspect, but still psycho.



This is very good aspect, but still psycho.



This is definitely psychopathic.



Harmful yet loving



Good even for marriage, supportive, but Saturn side can seem to be cold, boring, aloof by Moon person, who may or may not interpret it as love, far from easy, with


means well.
As I said, you two have good potential for friendship, love, even for marriage. I just said you whole truth. I myself met extremely highly compatible women too, and sometimes after initial excitement, smiling, chatting and so on ... Nothing happened. Why? Who knows. Maybe high compatibility means nothing if real person is not what you want.

January 10, 2019 at 11:55

Trevor
»
MarvinReal
Theres that thing with free will, the planets cannot pick partners for us thats why, but they can still show us what it will be like.
I fixed a friend up with a highly compatible partner, and she said they got along very well, but it didnt develop into anything, so yes just because its compatible, they might think its too good to be true, or start thinking they are pretending to be good match inturn putting them off.
with looking for how the aspects affect the partners behaviour, you need to check the signs the planets reside and if its positive of negative aspect and predict how this will make them behave, as the softer signs like cancer and aquarius the energies are not going to be aggressive

January 10, 2019 at 12:09

Trevor
Its important to note; not to depend on a computer for readings, as theyre needs to be some kinda Esp involved and understanding of human interaction and computer cant feel human behaviour or emotions,
so, looking at this synastry and thinking wow its a good match would be a blunder,
as her moon clashes with your jupiter and moon creating emotional chaos,
this would easily be an obstacle in the long term,
and her saturn opposite your sun!! shows she restricts you in some way, and could mean you being stuck in a relationship that you dont enjoy!
with your sun in 9th house in sagitarius saturn restricts your freedom, so she is not giving you space, time, freedom to go out and experience life, she holds you back mate!!
so I would reconsider when next time you rely on computer analysis and it tells you its perfect match
with her mars in aries, you may end up being her plaything till she gets bored, and your mars in your 7th in libra can mean you attract sexually active partners, which is the situation we see here, its not love, its a friends with benefits situation, as her sun and venus are in your 11th house of friends, she loves the friendship you both have! her mars in your 12th in aries, means she could be actively doing stuff hidden away from you, or has desires outside of your relationship that she keeps hidden from you,
she feels restricted regarding your financial situation her saturn in your 2nd house, and she cant be trusted as a friend either because of neptune in 11th house of friends
you change from experiences and learning from mistakes in being with her, and the hurt is from not learning from mistakes.
you gain fulfilment in going out with her and talking to her,
if it was my synastry i wouldnt even bother being friends, although exciting friendship is in there with uranus conjunct venus, uranus can also bring in unexpected events to the table

January 10, 2019 at 12:43

MarvinReal
»
Trevor
Maybe small amount of important (not all) synastry aspects, of which very few are painful, could be the best?!

Or just Power of Love which can change everything. Sadly good quality people are often not available.

January 10, 2019 at 13:06

Trevor
»
MarvinReal
i luv it wen my opinion gets challenged

i know the lad has high hopes and stuff, and actually no, stability is not theyre, mars in aries is not loyal, so her attraction for him will dwell, and there is strong uranus aspects which indicates a friends thing only,
plus i dont always say thats another sexual thing, this one is friends, as i mentioned regarding her planets in his 11th house, her mercury (mind) is expressed in friendship way, in 11th house

January 10, 2019 at 13:14

MarvinReal
»
Trevor
Yeah, computer analysis thing. Give them chance to decide. As you mentioned if that would be your own synastry you wouldn´t like it. I agree with most parts. Maybe nothing at all for them as real results of high compatibility couples were discussed above. Their life.



Moon calendar
Moon in

Capricorn
Show calendar
»
Seek users born on
Seek users by nickname