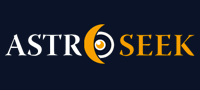 Astro-Seek.com Seek and meet people born on the same date as you ...
Gemini Moon Relationship advice - Discussions, questions
---
Gemini Moon Relationship advice
August 22, 2021 at 14:18 (UT/GMT)

aditza93
Gemini Moon Relationship advice
I am a Capricorn Sun , Gemini Moon , Libra rising and i have not believed in astrology until i have ended my second relationship , due to the same reason : a feeling of suffocation ,smothering , a need to communicate to exchange ideas that was not met,a feeling of stagnation , and was not understood by my partner nor by my peers.
Eventually this boredom takes hold and it then translates into anxiety and depression and a need to flight and run and be free.

I have googled around and my gemini moon seemed to make sense. I am always jolly and happy when meeting new people , or in my friends group , usually people with alot of interests , people able to hold a conversation ,debate and give me new information to chew on.I feel whole when i am learning something new , when i feel like i am evolving , new facts ,curious facts ,weird stuff , anything excites me .

It also excites me to share my new knowledge ,spread it around , make people feel good and enlightened.

Now my question is , has anyone with this placement encountered this problem of getting bored-> anxious -> flighty and how did they solve it when in a relationship ?

The thought of spending a long amount of time with someone and revolve around mundane conversation seems terrifying to me , and i do not know how i could spend time with a loved one , while also taking care of me.

What would be a good match ?

Posts in topic

LotusStar
I have the same Moon conjunct yours.
I think the key to boredom is to find someone you have good communication with and on the same wavelength mentally, that you can discuss anything freely and share the same humor because that will keep the fun going.
Also helps to keep your mind stimulated in other ways or with other social outlets, not expect your partner to provide all of it.


Iceblu333
I have the Same...
Funnily enough; you have a Pisces Venus... so you are "all or nothing" when it comes to partners...
I guess my only advice would be for you to STRICTLY look for someone in the area of your beliefs...
Whatever spirituality and beliefs you have... go there and find someone there... because you have an all or nothing when it comes to anything that involves relationships and also no ONE PERSON will be able to fill all of your needs...
You are too demanding...
But you need to look for a relationship in a place where that person aligns with your beliefs...
9th house and planets is EXTREMELY strong when it comes to your home and relationships...


Iceblu333
Look at;
Natal Planets Venus and Planet Jupiter exchange signs. Creating some kind of Yoga. I forgot the name for now... [Parivartan Yoga?]
****
7th lord Mars in 9th house. 10th sign cancer from Ascendant (relationship regarding career).
***
Neptune conjunct IC (4th house). Jupiter 4 houses from Moon.
**
Natal Moon in 9th house. Natal Saturn 8 houses FROM NATAL moon (Chandra Lagna). In 4th house From Ascendant.
*
Chiron in tenth house, in Sign Leo;
*
Rahu says planet Jupiter is important; Rahu in Saggitarius in 2nd house...


aditza93
»
Iceblu333
Yes , indeed have looked for the `perfect` match , and i feel that i can not live a happy life with someone until i do not get a `sign` that would make me stay and commit , an outwardly sign ,something that would cut all my options , for as long as i think i have options and no constraints , it feels terryfing , the fear of missing out that is , the fear of `the one ` still being out there.
On one hand i like to be in control to have options all the time and toy with them , plan ahead, strategize , schedule , but in this regard , in relationships , i just want to somehow end this craze , or something to finally constrain me .... with the proper one. I assume everybody deals with this uncertainty but this is eating me out.
I understand i am too demanding , and i really am trying to sketch out , what qualities i need and not want.
Could you elaborate on the pisces venus and 9th house ?


aditza93
»
Iceblu333
I do not follow ?


aditza93
»
LotusStar
What did work out for you ? (in case you have/still are experiencing the things that i am ).


Iceblu333
»
aditza93
Your chart is very influenced by Jupiter...
I just noticed too that you have "Jupiter in the 12th... which is also ruled by Jupiter..."
*********
All I can say is just research what I said "look at". In my previous comment, post.
No one will live up to your expectations. No one is Perfect. And if you had to date yourself, Honestly you wouldn´t. OR THEY will deem you not good enough, and move on to someone they think is better...
And that cycle will continue....
So, all I can say. Non astrologically is lower your standards and try to find someone who has similar Spiritual Beliefs as yourself.
Hang out in areas where People have similar beliefs as you.
No one person can fill all of your needs.
I learned that the hard way... I need to find that video for you....


Iceblu333
»
aditza93
First, I DO NOT CONDONE POLYAMOURUS or MULTIPLE PARTNER relationships...
There are WAY too many STD´S that are very easy to get spread and easily destroy your life...
And currently there are Medical Practices that (sometimes) could give a shit less if you live or die due to the STD Health complications that follow after getting an STD...
Some STD´s even go unnoticed for a long time destroying your body slowly until you think it is something else that is the cause...
But I digress...


Iceblu333
»
aditza93
ScorpioSun/Moon explains why ONE Person cannot fill all of your needs... and this applies to all relationships... not just Sexual...
Link;
https://youtu.be/QrjOLwW7OD8


aditza93
»
Iceblu333
Thank you for your responses , i will definetly look into them.
I may sound dumb , but i do not know what you mean by belief systems and spiritual side.
Do you refer to religion , or life purpose ? These kinds of questions ?


Iceblu333
»
aditza93
Religion, Politics, and Personal Beliefs is 9th house.


Iceblu333
»
Iceblu333
Incurable Gonorrhea, (2018 article).
*****
Link;
https://www.google.com/amp/s/…
****
In reference to Multiple Partners.
And I honestly believe there is more stuff out there that hasn´t even been seen yet, because alot of people hate going to the Doctor...
But I digress...
I do not condone Multiple Partners... nor risky sex...
Too many medical things could pop up and these doctors don´t really care these days....
They are all about money. And thier "Bottom Line".
A death to them is probably more money in thier pockets from the Government...


Iceblu333
»
aditza93
Maybe, I´ve just become too Pessimistic about Medical Practices...

But, hope I helped....



Moon calendar
Moon in

Leo
Show calendar
»
Seek users born on
Seek users by nickname