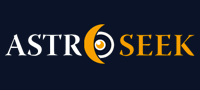 Astro-Seek.com Seek and meet people born on the same date as you ...
RELATIONSHIP. - Discussions, questions
---
RELATIONSHIP.
July 3, 2021 at 11:07 (UT/GMT)

astreo
RELATIONSHIP.
My mother asked me to publish this synastry, to me the truth does not seem like this relationship, the guy knows how to manipulate it and, my mother seems to lose her brain completely when it comes to love, but you can see that they both love each other, they have 7 years, they fight and come back.

My mother has the planets in blue, her Sun is in Capricorn, her Venus is in Pisces.

Her boyfriend has orange planets, he has the sun in Pisces.

What do you think?

My mother wants to get married, she says she doesn´t want to be alone, I don´t think this works.

My mom always wants to put a solid foundation and structure like a Capricorn, she always encourages him to have stability.
Something that bothers him, in addition to the fact that my mother is very authoritarian, rude from time to time, she has a strong character, her mars squares her with her venus.
He is very sensitive, but to my mother it seems weak and without stability, but hey ...


Do you think getting married is a good idea?

Posts in topic

astreo
.


astreo
COMPOSITE CHART.



Astro-Seek.com
System message: Post has been written by user anotheralex, who already deleted profile on this website:
=====

What happen if you use lillith true placement and aspect?
And which one is your mother ?


astreo
»
anotheralex
..


astreo
»
anotheralex
...


astreo
»
anotheralex
My mother is the one in the inner circle, of the blue planets.


astreo
His Moon squaring your Moon
In this relationship there is a constant tug of war. They both have different habits and points of view, and due to a lack of basic understanding, arguments can break out on any subject; the absurd thing is that many times they are things that do not have any importance. On the other hand, your partner tends to act impulsively, without consulting you, and you often do the exact same thing. Or each one stubbornly clings to a particular idea and is not convinced otherwise in any way. It is a situation in which there is no winner and it can turn out to be somewhat grotesque. They are not mutually supportive as might be expected of two people who love each other, and hostile feelings can sometimes arise.
Many favorable aspects will be necessary to counteract this conflicting combination.


astreo
Its Mars opposite your Moon.
Both must take care of hasty, uncontrolled and thoughtless actions; otherwise, a tendency to impulsivity and susceptibility can lead to conflicting and painful feelings and situations. At times, their behavior may seem aggressive, domineering, and insensitive to you, while you give them the impression of being lazy, weak, capricious, and oversensitive. To avoid unpleasant situations, you must consciously cultivate patience, gentleness, and mutual consideration.


astreo
Your Mars squaring your Venus
Although there may be an intense sexual attraction between you, the lack of true emotional compatibility and mutual consideration makes it difficult for you to go well. Your partner seems impulsive, insolent, sometimes even rude and insensitive, while you give him the impression of being too sentimental, delicate and indulgent. Hurt feelings, jealousy, and possessiveness can cause more serious friction or conflict. In short, a very tense and problematic configuration, especially in intimate relationships, and that requires a strong dose of good will and patience to counteract its negative effects.


astreo
Your Mars opposite your Jupiter
A good deal of patience and restraint will be necessary to avoid rash, even reckless actions and reckless spending due to an unfortunate combination of impulsiveness and exaggerated optimism. At times, your partner may feel that your advice is not the most appropriate, since it encourages him to act recklessly, and you suffer from his tendency to act first and think later, which usually has unfortunate consequences.
It is difficult for them to coordinate their efforts and cooperate in a constructive way, because, in your opinion, it makes coexistence difficult due to their impetuous, selfish, insensitive and sometimes even violent attitude, while your partner has the impression that you have a streak of Santurrona, and also extravagant, and that you are quite lazy and forgiving.


astreo
Your Venus opposite your Jupiter
You love it, and you like their style and the way they move in social circles, while your partner appreciates your insight and knowledge regarding philosophical or cultural issues. There may be a good basis between you to share spiritual and social values, and you may enjoy traveling together and participating in activities related to art, education or religion.
If other conflicting aspects come into this combination, there is a risk that one of the two will use hypocrisy to avoid unpleasant situations and gain social, financial or cultural advantages.


astreo
Your Jupiter opposite your Saturn
Sometimes your partner has the feeling that you are an obstacle on their way to the realization of their ideals and ambitions. Your criticism and negative attitude tend to slow down their enthusiasm. You seem to consider him too liberal and optimistic by reminding him over and over of his obligations and responsibilities, which could undermine his self-confidence and even his belief in a spiritual reality.
In your opinion, your partner is unrealistic and sensible, and jeopardizes what has cost you to achieve with a lot of effort and austerity. The lack of agreement and coordination between your expectations and ambitions can be a serious problem for the stability and durability of this relationship.



Astro-Seek.com
»
astreo
System message: Post has been written by user anotheralex, who already deleted profile on this website:
=====

They have these interesting aspect;
neptune cunjunc neptune scorpio
Wich trines
Chiron cunjunc Chiron in Pisce.
Its hard for me to make sens of it but it seems pretty intense, maybe someone else can highlight this ( @JayJay please we need you here) 😂
Thats seems like a really karmic relationship but with all those opposition from aries and libra It can also be very toxic in my opinions
I have been with a stellium taurus and it was the most intense and toxic relationship I had been in.


astreo
»
anotheralex
They already have me fed up HAHAHAHAHA
Literally they have been 7 years old and my mother wants stability and to marry, the guy at first did not want to, then he lies to him and says yes, then he says yes, now he says yes, I do not know how much influence he is Pisces, but he is VERY MYTHOMAN.
My mother is very aggressive, has a difficult character, almost nobody gets along with her because she is very irritating, she always wants to order, she behaves like a sergeant or something like that, wanting to command with an "iron fist", something that We all find him very aggressive, I myself have seen how he treats the poor man haha and sometimes I even say, how ugly that he is HAHAHAHA.
BUT they always end up coming back !!!!!


















Moon calendar
Moon in

Leo
Show calendar
»
Seek users born on
Seek users by nickname