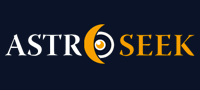 Astro-Seek.com Seek and meet people born on the same date as you ...
Pregnancy predictions in Solar Return Chart - Discussions, questions
---
Pregnancy predictions in Solar Return Chart

Desinkataa
Pregnancy predictions in Solar Return Chart
Hello everybody,

I had I look in my solar returns for 2021 and 2022. I was wondering if anyone could write about aspects that can spot a pregnancy into a solar chart. I look my Soli-Lunar phase, but I was wondering if me and my husband had sexual contact оn 1.05 till 8.05, I think it takes about 8 days to conception.
This is my solar return from 26.03.2021-26.03.2022.

Date of Birth (local time):26 March 1987 - 08:39
Universal Time (UT/GMT):26 March 1987 - 06:39
House system:Placidus systemLatitude,
Longitude:43°34´N, 27°50´ECity
(Country):Bulgaria Dobrich (BG)

Thank you!

Picture attachments are visible to registered users only. (
Log in
)

Posts in topic

zarko22
Hi!
It is definitely, a year for a child.Personally, if I had been asked about this, I would have advised the period 26.3.-26.4. this year for conception, but try it for sure.


Desinkataa
»
zarko22
Hello Zarko22,
Can you tell me the aspects that you see in my Solar Return, because it is very difficult to "see" this on my own natal chart.
This is our first time for baby - from 28.04-5.05.2021, because it is my ovulation period and the full moon in Scorpio on 27.04.2021 was a good time.
I am study astrology from 1 year and I can understand terminology.
Thank you so much!


zarko22
»
Desinkataa
I came to this conclusion based on several factors. First, because of Jupiter, which is the universal ruler of children in traditional astrology, and which is activated in Aries, the sign of the ascendant of annual practice.As a second,Venus and Jupiter make mutual ingresses in solar for this year.And,it is happened in couple of the most beneficial natal houses.It is activated,also,and arab lot of year for a children.Maybe I was made fast conclusion but also,Moon activated sign of Leo and his ruler which is in conjuction with Jupiter.So,everything revolves around Jupiter and that is it.


Desinkataa
»
zarko22
Zarko22,
Thank you so much!
I will keep you posted, when I have good news!!!



Desinkataa
Hello,
It´s been a long time since I wrote in the forum.
I got pregnant in May this year.
Two weeks ago, the doctor found that the fetus did not have a heartbeat. I had to have a medical abortion.
It is very tough for me. In two months, I will start doing genetic test.
Do you think that I have a health problem or was it all based on stress? I was very stressed during this period.
My sister has thrombophilia, a disease that affects the fetus.
Thank you very much!


Datta108
»
Desinkataa
Namaste imo I would seek both western and a traditional natural healing modality like Ayurveda or Traditional Chinese medicine in order to determine if there is an imbalance in the body.
Astrologically you are going thru Sade sati, the 7 and a half years of Saturn afflicting your moon which started in 2017. In November Jupiter reenters your 2nd house from moon so chances of pregnancy may happen from then, but Sade sati and Jupiter entering your unfavourable 3rd house from moon starting in April 2022 may bring problems again at that time.
Plus Jupiter dasa is going on for you,Jupiter is an indicator of children but Jupiter is not necessarily the best planet for your Taurus Rising sign.
Spiritual remedies can help if all else fails, sincere devotion to God can conquer all problems in this material world 🙏🕉🌻


nutelina
»
Desinkataa
I´m sorry for your diagnosis. Did you consider other things such as diet, toxic load from pesticides and skin care products? Water?
I´m pretty sure those matter more than genetics or astrology.


plumreme
»
Desinkataa
I´m so sorry for your loss. This type of loss is particularly difficult, and the grief that accompanies it is physically unique.
I think seeking out a cause/injury helps us cope with our grief - and sometimes, in deed, we find a reason that we can easily pinpoint and treat, so the seeking is helpful now either way.
Sometimes a women will do street drugs for 10 months and birth a child who turns out mostly fine. Another does everything "right" and ends up on bed rest, birthing prematurely, or loosing their child. No sense to it, and hard regardless of how and why it happens or what we did or didn´t do right/wrong. All of us are under a social microscope, which certainly doesn´t help us.
Wishing you the space to grieve, kindness, support, whatever peace you may find in your seeking, and then, when you´re ready, a solution forward. I´m just so sorry.


Desinkataa
»
Datta108
Hello Datta108,
I am a pharmacist and I know very well the ingredients of food supplements and medicaments. I´m also on diet, but unfortunately I do not have much time to exercise, which is a big minus. I used to play volleyball, but my job is extremely stressful. The doctor told me we could start trying again in three months. I think it matches with your forecast for November.
I also try to meditate, it works very well for me, but again it takes time.
Now I rest at home, but I also help with online work.
Thanks for the support.


Desinkataa
»
nutelina
Hello nutelina,
As I told to Datta108 I´m a pharmacist and I´m on a diet- no sugar, no fast food, I eat meat 1 or 2 times a week, no packaged foods, no alcohol, no milk - just almond or coconut. I cook homemade food, without frying and I do not smoke.
I use filter for my water and I take supplements for pregnancy.
My mother is a Virgo

and she make me to follow some rules.
Thank you so much!


Desinkataa
»
plumreme
Dear plumreme,
Thank you very much.
I´m one of these who do the things right, but...
Now I am just resting and I hope to have good news again soon.

Kind Regards.



Moon calendar
Moon in

Virgo
Show calendar
»
Seek users born on
Seek users by nickname