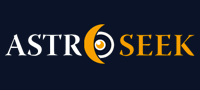 Astro-Seek.com Seek and meet people born on the same date as you ...
Venus in Leo, Male - Discussions, questions
---
Venus in Leo, Male
February 23, 2021 at 00:57 (UT/GMT)

JessSezItSoftly
Venus in Leo, Male
I would like anyone´s thoughts of what a male venus in Leo is like.... I´m interested in everyone´s opinions...

Posts in topic
February 23, 2021 at 05:06

♒ fairytale
I know it´s different for a man and a woman, but I think there are similarities
I have Venus in Leo (as part of Stellium), everything is that simple, I love to be loved..
- If I am not loved, I never love in return
- I tend to dramatize relationships, play drama
- I´m not jealous, but if I notice treason, I'm unlikely to forgive, because of pride and respect for myself, I'll leave, and I don't even remember him
- At the same time, I myself like to flirt with many at once
- If I don´t have enough love and admiration for me in a relationship, I´ll leave
- If it seems to me that I am not wanted, I will leave
I read that the Leo´s erogenous zone is their back - well, it matches with me.
Women with Venus in Leo can be cold in bed, believing that they have already done a lot for their partner, so that they deigned to give him access to their bed and he must do everything and please them
And men with Venus in Leo love oral sex.
Like this...

February 23, 2021 at 05:45

SilverStar
They are really good at making their mate feel loved. They won´t be with someone they don´t respect, and they love to show you off (not in a negative trophy wife way of using) but because they are proud of you and to be with you..
They tend to be the type that writes post after post in social media of how lucky they are to have you..and make you the center of attention, they can be very romantic. but they ofcourse want equal devotion, if they don´t get it Problems arise and quickly. lol
and when upset can be just as dramatic..fights/arguing in public?, no problem..Doesn´t bother them any..haha
The people I´m thinking of, had both their Venus and Mars in Leo..
So I´m not sure If I´m describing more their Mars sign or Venus or both.

February 23, 2021 at 07:59

csrcto
I have my Venus in Leo
So I can perfectly describe the intensity that this position feels like, a Venus in Leo is very powerful when in love (which is very common to find in these people, since they will enjoy loving passionately, giving their whole heart, nor do they say the creativity that you get, especially when you want to make poems so that the other person can feel a pinch of how beautiful you feel to have it), which will collide with people who are more serious in love, such as the Venus on land.
The meanings of vanity and self-centeredness seem very vain for this Venus, or perhaps if there are, if the sun is at home, which does not happen to me because I have it in Virgo, I do not deny that if physical appearance is important, But the total dedication is more, it is a type `` Romeo and Juliet ´´, a reaper love that only makes you see the other and now, life is not life without the other HAHAHAHA, where the other person gives you a lot of desire of living passionately, the downside is that you tend to be not very rational and put the other person on a pedestal, a hug is something we enjoy too much, I don´t know in what way, but to make big demonstrations. There are people who are aware that this energy is very strong, so much that it destabilizes, and if you do not have much earth element it can cause problems, so they decide to move away or block as soon as they feel something, it can be confused with Scorpio, but the difference is that Scorpio is the power that I have of the other, Leo is the personal power.
Laughter, play, good humor should never be lacking
My tactic is to look at you
learn how you are,
love you as you are.
My tactic is to talk to you
and listen to you,
build with words
an indestructible bridge.
My tactic is
stay in your memory,
I don´t know how I don´t know
with what pretext,
but stay in you.
My tactic is to be frank
and know that you are frank
and that we do not sell drills
so that between the two
there is no curtain or abyss.
My strategy is,
However,
deeper and simpler.
My strategy is,
than any other day,
I don´t know how I don´t know
with what pretext,
you finally need me
- Tactic and strategy
by Mario Benedetti

February 23, 2021 at 13:15

JessSezItSoftly
»
csrcto
Interesting... Thank you for sharing that!! You mentioned that venus in leo can collide with a venus on land person. I´m a leo in capricorn. What is your advice to me for showing the leo in venus love better?? Or more, or the way he likes it??
Tysm!! 🙂

February 23, 2021 at 13:18

JessSezItSoftly
»
SilverStar
Okay cool!! Thank you for sharing!!


February 23, 2021 at 13:21

JessSezItSoftly
»
♒ fairytale
Awesome!! Thanks for giving me a little more insight!! I have a Leo Moon so I´m guessing that my Leo Moon and his Venus Leo are a good connection? To a good extent...?

February 23, 2021 at 14:09

♒ fairytale
»
JessSezItSoftly
Maybe but that´s not the main point, unfortunately.
We should look at both Moons, Mars, Venus of your both, probably asteroid Eros as well, houses and aspects.
I´ve heard many times from talented astrologers that even just one negative aspect can destroy the whole chart, so probably, you could post the synastry chart to let us see the whole picture


February 23, 2021 at 14:21

wildfl❀wer
When Leo Venus fell in love with me, he painted my portrait, he asked my Skype and when I started talking he was there with his mother who approved me then he started dating, he was gifting lots of flowers almost every week, he made me a center of attention oftentimes e.g. came into English class and just sat together with me while telling teacher he is evaluating class, the whole university would look at me as he tried communication with who knows how many girls, I could hear girls discussing him in dressing rooms, played with hair, he loves long hair and aristocratic behavior, he appreciates good-looking appearance he says it is more important than character to him, he likes drama where he often can see his worth or just heating up things turns him on, he doesn´t like to read a lot, likes lyric songs, idk why I think they would date someone who is good for their reputation or just would be a nice couple reputation, as a gift he appreciates valuable things that was the main thing I usually gifted what he wanted once he slightly made a hint but once it came by surprise I would spend my whole scholarship, he carried me on his arms (libra mars), he left internship earlier to come for my birthday cause birthday is the most special day always pay attention to this day, I also was drawing him pictures and writing poems and I even spent 9 hours to learn and cook him a cake and it was perfect I just put salt instead of sugar and was about to give my dog but he ate everything and said he liked cream that was so noble, they like sweets I find, play computer games, big size of breast or at least not very thin shape of body, likes sport, intresting communication to fill them up or to entertain, he would introduce to everyone he knows, thinks love is easy-going interactions where two enjoy their company, they give second chance if you truly deserve, so on so forth

February 23, 2021 at 14:27

JessSezItSoftly
»
wildfl❀wer
Okay!! Thank you!!


February 24, 2021 at 01:13

csrcto
Even though your Venus is in Capricorn, your moon will help you

February 24, 2021 at 01:32

Jaided
I´ve been with a Venus in Leo and Mars for almost 6 years. He´s very affectionate and proud of me as others have said, loyal to the fullest, he pays a lot of attention to me (but also easily distracted being a Gemini moon and Mercury) and I´d say he is a little less dramatic and jealous than the typical Leo is said to be, probably because he is in the 11th house for both his Leo placements. His 11th house goes well with me because I am an Aquarius Venus. We respect each others individuality and freedom. I´m also a 5th house stellium myself so I have Leo traits too.
I´d look more into your houses when thinking compatibility as well because it makes a difference! I´m not sure how compatible we would be (Aquarius and Leo Venus being opposites, I guess that´s supposed to be good) without his 11th house and my 5th house. I feel like those houses make us more alike!

February 24, 2021 at 05:12

Sunnyshadow
I have this placement. I agree with alot that´s already been said. Proud, affectionate, loyal, flamboyant in love, etc.

February 24, 2021 at 08:44

powerofuniverse
I also have Venus in Leo and know a few people with this placement. The things I can say based on my observations :
They tend to be very loyal and they ask you the same in return. So if they see you a bit joking, messing around with other guys they just won´t appreciate at all lol and will tell it to you.
They´re very expressive, warmful and frank! They like expressing their feelings! They also like sharing them through artistic creations such as writing poems, songs, etc.
They´re also very dedicated and generous in romantic relationships. I mean they can give you A LOT but they can also ask you A LOT lol. As much as they give you to summarize haha.
The only real disadvantage with this placement I´d say is that they can tend to be a bit picky to choose their partner. A bit selective and don´t like being in the shadow tbh.
The interpretation can change a bit with some aspects in the chart ofc.
Anyway, I personally like this placement : expressiveness, generosity and honesty





Moon calendar
Moon in

Scorpio
Show calendar
»
Seek users born on
Seek users by nickname