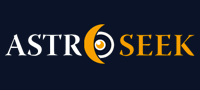 Astro-Seek.com Seek and meet people born on the same date as you ...
Should I continue the relationship? - Discussions, questions
---
Should I continue the relationship?
September 22, 2022 at 17:42 (UT/GMT)

Tina95
Should I continue the relationship?
Hi all, I have a question regarding my relationship. I really need advice as I don´t know what to do.

The relationship with my boyfriend is not perfect, but general loving and fun. So from how it is today, I would say I would like to continue the relationship.

The thing is: Recently I found out through friends and talks with him, that he did things in his past, I really, really dislike. Like partying way too much, getting physical with many girls, smoking and also physical arguments with other guys.

I KNOW that a lot of people have done these things, because many people want to experience different things in their early twenties.

But the thing is that my morals for what I think is good and right are so strong, I cannot ignore this. From a rational side I know it is normal, and it is past and over, but from an emotional side I can´t wrap my head around this. It literally hurts me to think about what he had done, because I always wanted someone like-minded - and somehow it now feels like an illusion, because my past-me never did these things.

I don´t judge his past behaviour in general, I don´t think he is a bad person, I just somehow don´t know if I am ever able to feel this unconditional love towards him again. Suddenly there are feelings of disgust, and this makes it hard for me to really "love".

I really don´t know what to do. It feels like I am exaggerating but this bad feeling won´t go away.

I think it is mainly due to my Scorpio Moon (intense emotions, cannot forget) and Capricorn Venus (loves responsibility).

And I am not sure what to do. Is this some kind of challenge for me to "get outside my ego"? Or does it just show that he cannot provide me the things I need in a relationship?

I am so confused. I suffered a lot in my past relationship and I am afraid to experience this again by trying to love someone who I just "can´t" love. If you know what I am mean.

What would you say would be right way to go, based on my chart? Any ideas are welcome.

Posts in topic
September 22, 2022 at 19:05

Tina95
»
diavolul
Sure, here is is chart:
https://ibb.co/cFWc1dY
https://ibb.co/8MWJjC1
https://ibb.co/njztbTk
Well I can see some sort of "violent" nature in the sense that for example he once really insulted me (called me names) when we had an argument. It doesn´t feel like he was trying to hurt me, more like a reaction from pure overstress.
Tbh, he sometimes reminds me of a child. Something is not going his way or something makes him feel afraid and boom, the words and reactions come faster than he can think.

September 22, 2022 at 18:59

Tina95
»
Kareem Gamal
Oh god haha I didn´t want to send you nightmares, so sorry :D
Relax is good, although hard to do, when your mind is constantly working...
Here is his chart:
https://ibb.co/cFWc1dY
https://ibb.co/8MWJjC1
https://ibb.co/njztbTk

September 22, 2022 at 18:56

diavolul
»
Tina95
Put his chart, here. As I was reading your post some things made me laugh because some things happened far in the past, if you was unsure you should have acted when you saw his violent nature not for what he did or because he had many girls (this is good for a man), if he cheated is blamable, of course...

September 22, 2022 at 18:52

Kareem Gamal
»
Tina95
Hey Tina! Hhhhhhh yesterday you were talking about nightmare and I had one today too! Hhhhh had sent me the vibes hhhhh...
I love to advice u that just to calm for know and try to not show any negative action or reaction untill u have finshed all the calculations that need to conclude and make actions! Being hurry for something whether for good or bad most times its not good SIS...
Im quite sure that there are many good people that will gives good advices whether they agree in a point or shares u many different thoughts... just wait cos moon is at leo´´´ try to relax!
I will happily will give advice after few moments tired a little bit sorry! Will charge my power and come back!
PLEASE try to tell us more about his birth chart... if possible including date of birth with time thank all bests SIS...

September 22, 2022 at 18:11

Tina95
»
FOWL
I think and believe that too. But somehow I so quickly feel disgust towards him now where I know about these things.
I kind of get along with it, but as soon as something triggers to think of his past, these feelings come up again. And this can´t be it. I shouldn´t feel disgust towards my partner especially if the reasons lie in the past. But the feeling are there, I would be lying to myself if I ignore them.
I just wonder if they will ever go away. It is not fair for him too, he deserves a woman who loves him for how he is now.

September 22, 2022 at 18:05

Tina95
»
FOWL
He is 27, my age.
As far as I know this party / fight time was in the time between 18-22, but how it sounded it lastest about 2 years.
We are together since one year. Before that he had a solid relationship for about 4 years.
So there is quite some time between it, yet I notice some of his "aggression". Not that he got ever physical with me, but you kind of notice the "act before thinking" behaviour. His Mercury is Square his Mars, I think that plays a role.

September 22, 2022 at 17:47

FOWL
Again... age is a huge factor here though, many men outgrow that stage.

September 22, 2022 at 17:46

FOWL
There are some important factors here, especially since you´ve indicated fighting. How old is he now, and how long ago was he still getting into fights, and partying too hard? How long have you been with him?
The type of person who is willing to resort to violence... that potential is always there. That´s a hard one to get over. Some people are put into positions where they have to defend themselves, but personally the type of man that likes to get drunk and fight is a huge red flag for the kind of person I like to spend time with.



Moon calendar
Moon in

Taurus
Show calendar
»