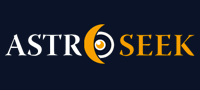 Astro-Seek.com Seek and meet people born on the same date as you ...
Extreme frustration in love life - any astrological explanation? - Discussions, questions
---
Extreme frustration in love life - any astrological explanation?
January 26, 2022 at 20:17 (UT/GMT)

Plutonic Rose
Extreme frustration in love life - any astrological explanation?
I don´t really know where to start with this topic, since this is not related to a relationship or person in specific, but my love life in general.
It has been a constant low since forever and whenever it seems to be going up, it´s just another slap in the face after another. I see people left and right get into relationships like it´s a walk in the park while I am struggling badly. I see people obsess over each other and my attention deprived a** just sits there like " When is it my turn? ". When I find a girl I am interested in, I try to talk to her and even if it gets to that point of her actually responding, it ends quickly because the girl is just not interested. Never. Even if they do compliment my looks, my clothing style, my voice, even my personality, whatever it is, it´s always clear that they only say that from a distant point of view and not because they are flirting with me.

I even get girls be extremely rude to me, I even get blocked out of nowhere sometimes. Being ghosted is like my water and oxygen. I am just shocked when someone actually responds. At this point I feel like girls my age have a type and that type is my exact opposite in every aspect, that´s how badly the frustration has got to me. I even question people complimenting at this point. Like if I am as attractive as some people say, then how come it never leads anywhere?

My last relationship was a long distance relationship that held on for almost 2 years and it ended in my ex cheating on me. In fact, my very first ex also cheated on me. As if that is not frustrating enough already, I spent more time getting over my exes than with them. So even my relationships were never... fully outlived. My first relationship was very short and my second one was pretty long compared to the first one, but we only met twice.

I am really trying to keep my hopes up, but with every failed try I am running out of good reasons. I have had a good junk of days in which I genuinely thought that life is just trying to tell me that all this dating stuff is not meant for me, regardless of how badly I actually crave a genuine, love based relationship. I am a confident guy and I believe that at least objectively I should be somewhat attractive to the majority of girls my age, but I have experienced so much rejection since my past relationship (which almost ended 4 years ago) that I am close to losing my mind.

I know that love goes much deeper than looks, I personally think even past personality, much deeper. But the fact that girls are not interested in me the slightest really irritates me. I feel like my fate is fighting against me in this and I wonder if there is something visible in my birth chart that could explain why this happens? Because I am running out of explanations and that frustrates me even more.

Posts in topic

January 26, 2022 at 21:18

Astro-Seek.com
»
Sus
System message: Post has been written by user letafet, who already deleted profile on this website:
=====

I don´t practice vedic, but I think it may be helpful. Jupiter - Saturn conjunction may be interpreted as delayed romance (romance in the later years of life) but also a long-lasting and spiritual relationship. Venus - Moon is also something that escaped my attention, good one!

January 26, 2022 at 21:07

Sus
»
letafet
I didn´t want to talk about the "feminine" thing but you nailed it

I saw that too but I use sidereal chart and moon its in leo. Leo is ruled by sun which in turn its in taurus ruled by venus. Venus is combust. Plus, in sidereal, jupiter rules 5th house (saggitarius) and jupiter is conjunct saturn, romance delay.
Plus, venus square moon...this is a tough one making native feeling very confused about needs and emotions.
I hope when he enters moon dasha things will turn out in his favour.
Need some vedic guys here

January 26, 2022 at 20:55

Kisses
»
Sus
Yeah I sort of agree with Sus on this one. I think one thing that might work is to not go in with the intention of attracting a woman but to just play it cool. I mean, of course hold a conversation but also do some of the typical cool dude things
Idk if I'm making sense but for example, the guys I've noticed who tend to attract the most women aren't necessarily assholes but they definitely give off vibes that they don't need the girl if you know what I mean


January 26, 2022 at 20:50

Astro-Seek.com
System message: Post has been written by user letafet, who already deleted profile on this website:
=====

İyi akşamlar.
Direkt gözüme çarpan ilk şey ay başakta ve birinci evde oluşu - birkaç sert açı almış. Vereceğim en önemli ve bariz tavsiye kadınlardan istediğin - beklediğin - şeylerde net olman. Uzun zamandır beklentilerini ya oldukça yüksek tutmuş ya da olması gerekenden düşük tutmuşsun. Bunu bir düzene koyup netleştirmen gerek, nasıl bir ilişki / partner istediğini net olarak kararlaştırman gerek. Bu hem enerjisel açıdan etkili olur hem de hayatına giren insanlarla daha iyi etkileşimde olmanı sağlar. Kararsızlığını bırak kısacası.
İkinci bir husus güneş - venüs kavuşumu kadınların seni daha feminen şekilde algılamasına yol açabilir. İlişkilerinde aldığın tavrı değiştirmeye çalış. Karşı tarafın çok üstüne düşüyorsan eğer, bu bir numaralı sorundur. Bir de ikizler - başak konumları konuşmayı çok seviyor, hemen hemen her şekilde her şeyini karşı tarafa anlatan biriysen bunu da törpüle. Bütün bunların bir de özgüven yani var. İlk bahsettiğim konum özgüven eksikliğine müsait, bütün bunları yaşadıkça özgüven daha da düşüyor ve içinden çıkılmaz bir duruma dönüşüyor. İlişkiler hakkında düşünmeye bir süre ara vermeni tavsiye ediyorum.

January 26, 2022 at 20:49

Sus
I saw your thread and just felt compassionate about you. You seem a very nice guy and maybe that´s your "flaw". Reading your chart, and I´m not an astrologer, so forgive me if I´m wrong, but maybe you are a bit clingy and needy.
Woman need a tough and independent guy. Someone aloof who seems to don´t give a dam.
Now, I wonder how will be within two years. Don´t rush yourself. When you decide you don´t want a relationship so much, it will happen.
Wish you all the luck!



Moon calendar
Moon in

Gemini
Show calendar
»
Seek users born on
Seek users by nickname