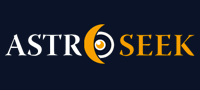 Astro-Seek.com Seek and meet people born on the same date as you ...
I was trying to fix a relationship while he expected me to be loyal but he hid an entire side-relati
---
I was trying to fix a relationship while he expected me to be loyal but he hid an entire side-relation for months
October 11, 2020 at 08:35 (UT/GMT)

Rosaline
I was trying to fix a relationship while he expected me to be loyal but he hid an entire side-relation for months
I had a recent experience and I wanted to know what would be a better decision to make. I had been in a relationship with a guy for almost 2 years
On new year´s eve my boyfriend broke up with me but stayed in contact with me. He would still act jealous, possessive and get upset if I do something wrong. In April, I had started feeling for someone that made him uspet so much that he asked me to stay, begged me in fact. We had decided to fix things and were unofficially together. He actually kinda shamed me too for hiding stuff from him.
But on 1st September he confessed that he had sexted someone after he had begged me to stay cause he thought I was gonna leave him, I was upset but I forgave him cause it was a mistake and he was regretting it
But two days ago I came to know that on 5th Feb he had gone out with a girl, made out and sexted, normally I would let it go cause...we were broken up, but I saw my text history and back then he would text me "I miss you" with heart emojis, I love you, and plan to have a make out session with me and stuff.
This other relationship he had....he said he had tried to end it but he couldn´t he felt trapped, he was uncomfortable, he ended it like a week ago. He had sexted on 4th September right after promising me not to and never specified these details while coming clean. (Like...if he was so uncomfortable and trapped why not just leave? Or just talk to me about it?) I made so many connections from so many of his lies now. I had asked him personally a lot of he had something for this one particular girl cause she was acting very weirdly possessive, she would say things that....seemed like something had happened. But he would fabricate answers and even talk shit about her at times. He even used to say in anger (to me) "you are becoming as dumb as her, you are becoming as psychotic as her"
The other girl is equally devastated cause she thought she could be something special, I had to comfort her so much I didn´t like to see her downgrade herself to a side chick. She didn´t even know that we were fixing things, she thought I was just some special friend cause that´s what he used to keep saying to her
The guy keeps saying that he loves me and always had, he was just attracted, he just had "a diversion on 4th September" and wants me to take him back, keeps saying he would fix things.
He would keep saying that one line in every similar situation "we weren´t dating, we weren´t together" but when I had a feeling for someone he had shamed me a lot and especially when I had said that line to him
But....I just feel that my self esteem had been hurt to such a point that idk what exactly I should do, I can´t even look at myself in the mirror cause whenever I do I question what did I do wrong and how this could have been avoided
I just don´t know whether I should forgive him or not. I don´t know hwere
TLDR: Me and my Ex were trying to fix things post break up, but it seemed like I was the only one being loyal and trying my best while he hid a lot of hurtful things from me. He expected me to be loyal to him, he used to act possessive but he himself never was.
I just want to see if astrology has any explaination as to what the hell is going on, someone with such high priniciples, someone i loved so much....how could they do that?
This is Mine( cancer sun) and the Guy´s ( scorpio sun) synastry:
https://imgur.com/q4yUCeu
This is the other girl´s (Cancer Moon) and the guy´s (virgo moon) synastry, they share the same scorpion sun :
https://imgur.com/XmkWW9x

Posts in topic


Moon calendar
Moon in

Virgo
Show calendar
»
Seek users born on
Seek users by nickname