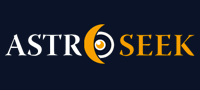 Astro-Seek.com Seek and meet people born on the same date as you ...
THE INADEQUACIES OF SYNASTRIES - Discussions, questions
---
THE INADEQUACIES OF SYNASTRIES

June 17, 2019 at 16:09 (UT/GMT)

Astro-Seek.com

System message: Post has been written by user Davis212, who already deleted profile on this website:
=====
THE INADEQUACIES OF SYNASTRIES
THE INADEQUACIES OF SYNASTRIES


It has come to my attention - after having analyzed lots of them - that the astrological compatibility test called "Synastry", can be very deceiving, and should never be trusted as a reliable tool to establish compatibility or lack thereof , but should only be regarded as an analysis of "Potentials".


A "potential" could be defined as the "probability" or "likelihood" for something to occur or to manifest. It means that the "possibility" exist for something to happen, or for something to manifest itself.


But a potential is only a potential, and not a future "fact". That it exists as a high possibility, does not in any way means that it will occur or manifest itself; only that the "potential" is there to be taken advantage of, if both partners really work on it as a team.


Whether that potential manifest or not, depends on many factors such as:


1. The individual placements and aspects, as opposed to the synastry ones.

2. Whether the individual is manifesting the higher behavior/attitudes of any given aspect/placement, or its lower manifestations, instead.

3. How willing are BOTH partners to put in the necessary effort to make it work.


Of the 3 points above, I consider point #3 as representing an 80% of the success.


In this "modern" and fast world, most people want relationships to work on their own, without ANY effort on their part. Everything is "fine" until it is not.


Now, it is VERY easy to get along and to feel "in love" when there are no disagreements occurring; that, ANYONE can do! But the real test of character - AND of real compatibility - is, What happens when there is an important disagreement between the partners? How do they solve it? What methods do they use to do that? And just right THERE, we would know how compatible or not are they as a couple. We would have established a 70-80% of such compatibility or lack thereof, with just that one point.


Unfortunately, there is absolutely NO way to see that from a Synastry, no matter how much other astrologers may think otherwise. Believe me, I´ve had great synastries with quite a few females, where we had many good aspects with Moon, Mercury, and Jupiter; aspects (among a few other ones) that allegedly indicate a great communication between us. And it all was fine until it was not. At the first sign of an important disagreement, all those lovely aspects went to shit. Like just boom, badaboom, gone!


And from an "All is lovely and sweet, and how much we like each other", we go to:


1. Trying to make the other wrong instead of trying to UNDERSTAND each other´s point(s).

2. Trying to "win an argument" instead of trying to find common ground for agreement.

3. Reacting to the other's comments, ideas, or concepts (taking things personally), instead of just realizing that we ALL have a different mind with different thought patterns. As soon as one takes something personal, we have already erected a HUGE barrier to understanding - especially if it is about something that is not a clear unkind act that violates already established agreements, and which really puts in danger the survival of the relationship.

4. Trying to just "Be right" as an obsession/compulsion, without no willingness at all to inspect our ideas to see if there is something incorrect about them. This is called "Humility", and VERY few have that quality/trait.


The 4 points above are the "normal" operating basis for most relationships; a "Power struggle" instead of an "attempt to understand" each other.


But when one has determined that an "attempt to understand each other", is the basic method used to solve conflicts and disagreements, then one has already established at least a 60-70% of compatibility, regardless of any synastry - good or "bad".


Synastry aspects, all by themselves, means just NOTHING; that has been my experience as an astrologer. True, it is wise to examine the "Potentials" that exist - for a possible compatibility or lack thereof - as determined by synastries/composites, BEFORE engaging in a relationship.


And if one sees just too many Mars/Pluto, Mars/Saturn, Moon/Saturn, Moon/Pluto, Venus/Saturn, Venus/Pluto hard aspects in the synastry chart (especially the first two), one better err in the direction of dismissing that relationship, than in the direction of "giving it a chance". But my point is, that synastry aspects are Just "Potentials", and never necessarily a reality. For a REAL test of compatibility I use the following two points:


1. How similar their system of beliefs are.

2. What method and specific attitudes do they use to handle their conflicts and disagreements.


On #1 above, I don´t mean whether or not they like the same things; that´s a child-like way to establish "compatibility". "Oh, but she likes the same type of movies I like!"; "How interesting, he also loves music!"; "She likes astrology as I do!", etc, etc, etc, yawn, yawn, yawn……..


No, what I am talking about are BELIEFS; not mere preferences for fun activities. Do they have similar moral principles? Do their level of honesty match? Do they have similar spiritual (not necessarily religious) beliefs, attitudes, and motivations? Do they have a similar concept (attitude and actual support) on Human Rights and liberties? THAT kind of thing.


And if their system of beliefs match, and if they BOTH (never just one of them) use a method/attitude of handling conflicts/disagreements which include, kindness, compassion, understanding, mutual responsibility, fair play, proper balance; then they are VERY compatible regardless of what the synastry says.


I have my South Node (past developed skills) in my 7th house (relationships) in the sign of balance and relationships (Libra), with the Planet of relationships (Venus) and the planet of communication (Mercury) being conjunct that South Node in the sign of Libra. So I think that I know one thing or two about how a relationship ought to be and to look like.

Posts in topic


Moon calendar
Moon in

Gemini
Show calendar
»
Seek users born on
Seek users by nickname