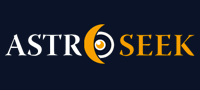 Astro-Seek.com Seek and meet people born on the same date as you ...
Astrology Forum, Astro Astrology Chart Discussions
---
virgochaos
- User's posts in the forum
May 31, 2022 - 20:22

virgochaos
»
Catch-22
Agreed, Campanus is awesome. It's the one house system that does not give me any "wait a minute this doesn't resonate" placements. It's a shame more people don't use it!
Edit: I also want to say that I like how it puts my sun in the 12th but keeps Mercury and Venus in my 11th house. I tend to have good luck growing social media accounts despite not being very interactive with my audience. That 1st house Pluto also hits, as people tend to react quite strongly to me especially in person. Very love or hate reactions.

May 31, 2022 - 06:15

virgochaos
»
Rosincvist
I do have Pluto in the 1st in Campanus and a handful of other house systems, which honestly to me resonates a lot combined with that particular system putting my sun in the 12th and moon and mars in the 8th. To me, that more properly describes both my personality and experience with others.

May 31, 2022 - 06:14

virgochaos
»
Catch-22
I'm about the same as you, I've been studying astrology for about three years. I'm self-taught, however. Lots of books and discussing things with other astrologers, and so I do know astrology basics but there are definitely aspects of myself I can't find much of in my chart, or if I do find it, it isn't really enough to account for how much weight those traits hold in my personality, so I'm wondering if there's something more advanced that I'm missing or if I don't credit enough power to aspects, etc. I don't articulate my questions very well, I suspect, so it makes it sound like I'm much less knowledgeable than I really am. I blame my natal mercury retrograde for that one. And if I remember right without double checking, I believe Neptune also trines it, to make it even harder to get what I want to say across.
I think the reason this was mostly focused on the ascendant, while I do know there's your whole chart to account for, is because the way I see the ascendant is sort of like a filter or a lens for the tone of the chart, if that makes sense. And Libra is obviously a lot more complex than the stereotypes of being sweet and social, but looking at my whole chart, it feels very much like there's a part of me that's being left out of the equation, at least in placidus and whole signs house systems. I would say that 8th house placements definitely tells a part of the story and Saturn in the 4th as well. But I also don't know that they're quite enough to account for some things.

May 30, 2022 - 16:05

virgochaos
»
Catch-22
A little bit, but not a ton more? I do somewhat relate to the Leo placements in my sidereal chart though. They´d fall into my whole signs 12th house, which makes a lot of sense because I´m not very social and "look at me" out loud, but the truth of the matter is that I very much do like to be admired from afar and left alone, lol.
I do relate to Virgo the times that I see people say that the Virgo placements they know are all a chaotic mess...that´s definitely me. But the classic organized, pragmatic, uptight descriptions don´t really hit for me as much.
Honestly, if it weren´t for the Sagittarius rising, I´d resonate the absolute most with my draconic chart. Scorpio sun/Cancer moon? Yeah, I could easily see that combo in myself.

May 25, 2022 - 01:44

virgochaos
»
Graham
I mean, I've cut toxic family out of my life during my Saturn return, but I am also autistic so I don't know if I can change the fact that I struggle to communicate effectively.
And I work two jobs already, lol. Is there something else I'm supposed to be doing?

May 24, 2022 - 17:56

virgochaos
»
Graham
I asked for a reading on finances and they told me that Pluto touching all of the outer planets in my 4th house and touching my 12th house ruler indicated that I would probably always struggle, and when asked if there was anything to make up for that, they said that nearly all of my chart was in bad shape, "if they were being honest with me."
So I'm not upset that they didn't tell me I'm going to be rich someday, but that they didn't have any advice or anything positive to say in terms of things that balance this out or add to talents or strengths that would overcome it, etc.

May 24, 2022 - 14:46

virgochaos
»
Catch-22
I feel like you'd certainly have the right to call yourself one!

May 24, 2022 - 12:57

virgochaos
»
Catch-22
Oh wow, this was so in depth and interesting! Thank you for this!!
The sexual stuff is really interesting too—I wouldn't have initially thought about that because usually I'd think of people who experienced sexual abuse or something, but my mom was very…conservative growing up when it came to relationships and sex. My dad was the only person she ever even dated, let alone slept with, and she thought I was the biggest slut ever because I was much more open and free sexually, lol. You nailed that.

May 24, 2022 - 12:50

virgochaos
»
diavolul
I mean, I do work retail, so it kind of implies being underpaid and overworked. But that's also the reality when you don't have a college degree or any money to start your own business.
No bipolar disorder, but adhd so severe it's debilitating.

May 24, 2022 - 12:47

virgochaos
»
Graham
I mean, who wants to have a shitty life?

May 24, 2022 - 12:46

virgochaos
»
TTTJJJ
It was just a small time astrologer I paid for a small reading from via social media. It wasn't someone I sat down and had like a face to face consultation with. They present themselves as highly competent. I'm not necessarily new to astrology, but I also don't feel that I interpret *my own* chart well because, probably typical of a 4th house Saturn native, I tend to already only see the negative when it comes to myself. I had gotten the reading in hopes for advice on how to work with what I have and where strengths may lie only to basically hear "you're doomed!" from them.

May 24, 2022 - 07:06

virgochaos
»
TTTJJJ
According to them, my pluto in the 2nd is actually badly aspected because it´s touching my saturn, neptune and uranus and because it´s also aspecting my 12th house ruler, plus Mars in my 8th--in a day chart. Also my Chiron in the 10th opposing my Saturn, which also touches my Pluto. According to them, there wasn´t anything to make up for all of that.

Sep 6, 2021 - 16:03

virgochaos
»
moongirl1
I have Pluto in my 2nd house and Chiron in my 10th house conjunct my midheaven and opposing a 4th house Saturn in Capricorn, so while I love nice things, I am very poor and don't have many of them. I do tend to feel judged for the few nice things I have or if I get my nails done once in a great while or something, like people are going to say that I shouldn't ever treat myself to anything nice because I'm not well off.




Moon calendar
Moon in

Gemini
Show calendar
»
Seek users born on
Seek users by nickname