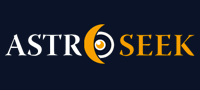 Astro-Seek.com Seek and meet people born on the same date as you ...
Astrology Forum, Astro Astrology Chart Discussions
---
Samson117
- User's posts in the forum
Feb 21, 2020 - 19:02

Samson117
»
dani_mae1
Incredible. Saturn return and saturn transiting over my moon & sun in 6th.... it´s been a witch. Divorced my ex even though we had been through almost a decade of hard work together. we are both very Capricorn and even I didn´t expect the WORK that saturn puts you under. Nobody saw us divorcing. we were solid, not solid enough.
Now that the storm is almost past, we have reconnected and are consdiering getting back together. Not sure if too much damage has been done to do this, but I completely agree. Saturn teaches. Anybody who thinks saturn is bad, doesn´t want to grow up and face reality. Reality is that relationships and life are WORK, but you get rewarded if you learn the lessons. If we do decide to get back together, then I know we will be solid, because we both have been through the ringer. Thanks, Saturn.... (oh and pluto transiting both our suns. phew.)
I wish we had waited until after both our saturn returns, but the fact that we have reconnected shows our determination and our capacity for compassion (neptune) - another important element of marriage.
I have faith now that marriage (the right marriage) will come when I´ve learned my lessons about life.

Feb 21, 2020 - 00:22

Samson117
»
ShriSaiganeshE-jyotish
yes - his chart was western whole sign. accurate sidereal whole house chart in synastry.
6/8 moons - lots of bickering. we were like a old couple. humor would help alleviate conflict, but when stress & life pressure arrived, there was little to no support to one another. unable to see each other´s perspective and meet needs. no empathy.
yes - sun/merc cap, we both are hardworking and enjoy intellectual conversations.
his sat-venus - yes, he was very affectionate. more so than I, but did not open about his needs. Just kept them to himself. difficult to know what he wanted, needed, or when he was disappointed.
he does see relationship as a duty. i think this is why he is considering reconciliation. partially feels guilty that i supported him to get him to school, then did not support me when i needed it.
although we do have conflict with unmet emotional needs, we both are very self-sufficient. Yes - we do have similar view of spirituality, but I am much more spiritual than he. He is much more focused on logic.
He has already changed a lot since we divorced - we both have. He is moving into sun dasha now, so I am cautious and unsure how his personality will evolve in the next few months - 1 year. I will use your advice and insight to help me decide what is right for me. thank you!




Feb 18, 2020 - 16:34

Samson117
»
Sus
Marriage is definitely not the answer to happiness! I now understand that, but companionship and mutual support and care are important to me.
The way society is set up, people usually find these in marriage. At least the communities I grew up in. I've seen a few of my uncles and my ex's aunt who chose to not marry and devoted themselves to work and their nieces and nephews. Now everybody is all grown and moving away and on with their lives. I sometimes worry what they'll do with themselves.
I supposed it's selfish to think about marriage as a security for life long companionship and devotion, but I think most decisions in life come from a selfish place.
For now, I'll continue to enjoy work, make new friends and take care of me, but I'd love find someone to commit to and focus my energy on.
To each his own - I'm glad you are enjoying single life. Yes, no socks on the floor is a nice change of pace ?

Feb 18, 2020 - 05:16

Samson117
»
fishscales
I appreciate you taking the time out to help me get my head on straight. I did, in fact, focus on myself and my daily routine.
I don´t know how to express how much your advice meant to me. I didn´t respond right away because your advice and desire to help touched me so deeply in my time of need and desperation, that I was so caught off guard.
I´m so grateful that you found my message and felt the need to respond. It really did change my outlook and helped me get to a better place.
Thank you.
Love always.

Feb 18, 2020 - 05:12

Samson117
»
nikkia
I want to say ´thank you´ for your thoughtful and supportive response. I have been going through so much and was having a difficult time keeping my head on straight. I read your response and was so overwhelmed that I didn´t know what to say, but I thought about your advice everyday for the past few months.
Your advice was honestly the only solid advice I was given during such a difficult time. I focused on work and made sure I felt secure in my place at work, or at the very least, put myself in a position where I could pivot to another job. Now I feel ´safe´ enough in the world to care for myself and feel ´safe´ in the world.
I am not done healing yet, but I do feel a change in my energy and what I am attracting. I am no longer coming from a place of fear and need.
I am giving myself compassion & love for being imperfect, which I´ve never done before. I think divorce and having my life crumble around me was my wake-up call to be okay with who I am, not what I have. I am learning to embody love.
Thank you for being such a kind heart.
Love always.



Moon calendar
Moon in

Gemini
Show calendar
»
Seek users born on
Seek users by nickname