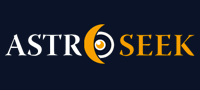 Astro-Seek.com Seek and meet people born on the same date as you ...
Astrology Forum, Astro Astrology Chart Discussions
---
Samson117
- Last answers to user's posts in the forum
Feb 20, 2020 - 06:36

ShriSaiganeshE-jyotish
»
Samson117
Your moons sag and cancer are 6/8 but friendly signs with lords jup-moon,
prone to sweet conflicts which can be resolved;
Asc signs cancer n leo again friendly with lords moon-sun;
sun-mer cap both charts; hardworking, intellectual,
literary-oratory-mathematical abilities;
both mars/sat-venus scorpio, passionate, forensic aptitudes,
while sat-venus craving for affection but difficult to manifest,
and mutual health issues in relationship;
while could have artistic aptitudes like metal music, metal sculpting etc;
wear 0.25 carat diamond over platinum pendant touching heart;
both ketu SNode virgo, critical thinking/attitude;
prayers to Mother Goddess, offer red flowers at alter wed evenings;
his 9th lord mars negating to 8th pisces with rahu NNode,
negating luck, rise-fall in life, toxic health issues;
wear brown hessonite over pendant touching heart;
his lords 1/7 sun-sat over cap-scorpio 3/11, unfriendly signs,
mere forced dutiful relationship;
nakshatras purvashada-punarvasu 22/36 points,
satisfy bear minimum points at 18+;
purvashada the war bugle dispersing the fear/danger, humane emotions/sentimental;
punarvasu the noble godly nakshatra, may not be exactly compatible;
could be supportive for mutual spiritual pursuits rather;
donate 1.25 pounds each large white beans and yellow gram in charity
either on a thursday or friday evening;
offer white n yellow flowers at the alter at home;
hope helps take stock and see where a compromise is possible to reconcile
with awareness and long-term mutuality; having known each other well
with share of sweet conflicts; taking corrective actions;
do share feedbacks how true-helpful, wishing you well,
kshantaram

Feb 20, 2020 - 05:54

ShriSaiganeshE-jyotish
»
Samson117
his whole signs sidereal natal chart does not match the placements in the synastry chart, which chart is the correct one??
seems to be whole signs western chart rather??

Feb 19, 2020 - 05:30

ShriSaiganeshE-jyotish
»
Samson117
Appreciate the so prompt resonating feedbacks!
jup is now transit moon-sat sag own sign,
lords 1/7 conjunct;
jup 6th transit conciliatory attitude; extra effort required.
you may explore; coincidentally thought of mentioning it
but avoided the thought as just divorced and ketu/sat transits;
btw it may be more worthwhile looking at the synastry chart/sidereal
for long-term compatibility; may post his sidereal chart too;
ketu is yet transiting moon-sat, and sat now transit sun cap 7th,
ketu moves to mars scorpio 5th year end;
may be can follow some preventive remedies already suggested;
wishing well, kshantaram

Feb 18, 2020 - 16:07

Sus
»
Samson117
Why is marriage the ultimate way to happiness??
It´s not!!
Find yourself first. Heal your self first. Elevate your inner energy so you don´t attract the wrong people to you.
I´m divorced for a year now and I assure you I don´t want to marry again. I just want to love and be loved.
I feel so happy when I go out to meet my SO! It´s like dating when I was 20!
No more socks on the floor or water botles on the floor or cooking everydays and being a housekeeper....noooooo

Feb 18, 2020 - 16:03

ShriSaiganeshE-jyotish
»
Samson117
sidereal whole signs chart : if could post for ready ref!
moon-sat lords 1/7 conjunct,
seeking mutuality in relationship but strained;
2nd lord sun over 7th, financial support from spouse,´
seeking well-to-do spouse but separative tendencies;
7th lord sat with moon negating to the 6th negating marriage;
jup-ketu separative SNode now transit moon-sat;
pain-injury-surgery, coping with opponents,
job separation, detachment from relationship;
Asc lord moon over 6th, health issues;
wear pearl over silver pendant touching heart;
Sat just moved over sun-mer cap 7th,
impacting health-marriage;
observe fast sat evenings;
Mars dasa, mars own scorpio 5th,
research-occult-forensic-metallurgical aptitudes,
temperamental in romance-relationship;
venus acq 8th, reserved in expression;
artistic aptitudes, dance etc;
chronic kidney issues;
2nd marriage from house 9th,
jup-rahu pisces 9th,
self-mastery, spirituality, secular,
learning to be sensitive, acting skills,
foreign travels, pilgrimage,
but prone to vitiating judgment,
rise-fall in life, toxic liver-feet-thigh issues;
prayers for ancestors,
observe fast No-moon evenings,
observe death anniversaries religiously,
wear brown hessonite over pendant touching heart;
moon-jup lords 1/9 square over sag-pisces,
same lord jup and compatible,
but mutual challenges in relationship;
jup-sat square moreover;
ketu separative SNode over virgo 3rd, critical thinking,
good for audit-quality-editorial roles etc,
pain-injury-surgery arms-shoulders-ears-intestinals etc,
detachment from siblings;
prayers to Mother Goddess,
offer red flowers at alter at home wed evenings;
hope jup transit moon-sat sag promotes relationship,
jup effective mid-course march-june 020
to watch for with element of hope;
while jup-sat later transit venus 8th for relationship;
and later jup moves to own pisces 9th for 2nd marriage;
and rahu dasa for a secular foreign relationship;
rahu sooner later year end moves to taurus 11th
for gains from foreigners to watch;
while ketu transits mars scorpio 5th,´
detachment from romance-children-position etc to care
and pain-injury-surgery-abortion etc;
moon sag compatible with moons
sag, leo, aries
hope this rambling provides insights and hope,
do share how true traits-talents-health-life trends-remedies etc
wishing well, kshantaram

Feb 18, 2020 - 05:34

fishscales
»
Samson117

Glad evetything is working out better for you... Whatever you´re doing, keep doing it...

Sep 22, 2019 - 19:32

nikkia
»
Samson117
I´m so sorry that this is happing. I´ve lived through the same. So, I understand.
I think you need to heal first. Even if it takes a few years.
I don´t think your paying a price from a past life -- you´re living THIS life and paying a SOCIETAL price for leaving a marriage what was abusive.
You are (and always will be) more than your ´partner´ ´popularity´ or ´status´. These titles fluctuate anyway.
It´s very unfair that people judge and that family turn their backs when a marriage ends.
It´s not their marriage !
It´s not their life!!
It´s not their soul that was suffering !!
I am sad you weren´t shown more compassion and support. No wonder you´re hurting.
How VERY selfish of them ALL.
Take PRIDE in the fact that you were strong enough to DO a very brave thing.
Now take that strength and FOCUS. Do NOT let your work suffer -it´s your anchor right now.
Work gives you purpose and financial independence. Don´t let this go. You´ll really be aimless if this happens.
Stop worrying and start rebuilding yourself and your life.
Let go of the past and those who were not there for you. That chapter is over.
Take this time to develop YOU.
Done right, you´ll look back and see this may be the biggest BLESSING of your life.

Sep 22, 2019 - 12:35

fishscales
»
Samson117
I´m not going to give you any astrological advice or insight about what may happen in your future, because it sounds like worrying and thinking about your future is part of the problem here.
It sounds like you´ve got alot going on internally at present, and need to do some healing in the here and now.
Don´t worry about the future, when and if you will get married again, what dasha is coming, or any of that.
Concentrate on getting yourself to feel better right now... as in within each moment. If you really look at it, this moment is all you have for sure. Be grateful for that, give all your energy to the present moment, and don´t waste your moments wringing your hands (and your mind and heart) about what may or may not happen in the future. Don´t grasp, just interact generously and open-heartedly with the here and now.
There´s alot of things you can do to give your mind a break from your worries and get yourself feeling better. Start a physical exercise regimen. Go for walks. Try tai chi or yoga. Rediscover an old hobby, or take up a new one that you´ve always wanted to try. Try meditation or relaxation techniques. Find reasons to laugh. Remember what it was like to be a kid when you had no agenda, and did things you enjoyed just for the sake of doing them. Try to recapture that. You can still be a responsible adult and maintain that childlike attitude. The two things are not mutually exclusive.
Give yourself a break!




Moon calendar
Moon in

Aquarius
Show calendar
»
Seek users born on
Seek users by nickname