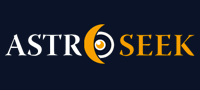 Astro-Seek.com Seek and meet people born on the same date as you ...
Astrology Forum, Astro Astrology Chart Discussions
---
Milan
- User's posts in the forum
Jul 29, 2021 - 19:21

Milan
»
viv
Hi Viv, thank you so much for the resources you have shared with me, and sharing with me your personal story! I do indeed think that I shall follow up on this sometime. The idea of exploring this matter further both excites and terrifies me.

Jul 26, 2021 - 19:56

Milan
»
Milan
Oh yes, I forgot to mention-- concerning the German incarnation theory-- my maternal maternal family also came from Germany and moved to the Netherlands in the late 1700s. Detmold to be exact. I visited it previous year, and I really did get a certain sense of homecoming. I even considered moving there sometime, but quickly reconsidered this because I am quite comfortable in the Northern Netherlands.

Jul 26, 2021 - 19:53

Milan
»
nutelina
Yes, exactly! I addressed this issue in a reply to viv, so to avoid repeating myself I´ll recommend to read my reply to her. It has the answer to this post, as well as some other things.
I´d be interested to hear of your opinion. :)

Jul 26, 2021 - 19:50

Milan
»
viv
Past life regression or deep dream work? To be honest I do not even know the meaning of those terms, but it sounds quite interesting.
Could you also elaborate on ´chart signatures´? What exactly is that? Perhaps I have heard of it, but I do not know the exact terms.
The things you said about Chiron do really strike me, though. I´ve had the pronounced feeling ever since early puberty that I have had a multitude of incarnations, and now I am re-exploring them through learning about history, mythology, culture and many other mediums such as historical games (open-world), but also meditation and sometimes in dreams. Most pronounced and easy to recall seem an incarnation (or incarnations?) in Ancient Greece and in Germany of the past century.
In-fact, my mother once told me of a peculiar thing I once said to her when I was barely a year old and could not even fully form sentences. My mother is not really the superstitious or most fantasy-rich person I know, so I took her words to heart: she said that I had said to her: "Once I was a soldier, but then I died and I came to you." In early puberty, more and more it became clear to me. I felt an intense connection to Nazi-Germany (despite how guilty it would make me feel) and especially music from that era-- marching music and songs from Marlene Dietrich. I´m also very quick in (re)understanding the German language and customs, and feel quite at home with them. And one more thing about my birth made me believe it even more: I was conceived in Bad Bentheim (Germany, near the Dutch border [I got the details from my mother, we speak rather openly about a lot of matters]) and a German woman brought me into life in the hospital in Zwolle (Netherlands). Just these small but significant details that brought me on the path to understanding (or at least theorising). And even though I suspect to have been a Nazi member in that time, I do not think I was guilty of any (significant) atrocities. Even my life at the current moment does not seem to represent that-- I live rather comfortably and happily (most of the time, I do tend to struggle with depression and wanting to ´leave´ the world).
As for Ancient Greece... I´ve always felt an intense connection to it. The culture, the language, the music, and especially the religion. I even tend to merge astrology with my Hellenistic beliefs. I also feel a strong preference to certain versions of myths-- as you might know there are a multitude of versions of the Greek myths, told differently in different places though always retaining the core elements. So there are also different versions of creation myths, but I felt *strongly* about a certain creation myth. I just *knew* it to be most accurate, for some reason. The other myths caused disgust. I can describe the feeling in no other way.
I´ve begun learning Greek (language) recently, and I´m picking up on it rapidly, which I consider quite strange since the alphabet is different, as well as the language family. German might have been easier for me to master since my native language (Dutch) is very closely related to German.
As for my current existence-- it really feels as if it is my final one. A culmination of *everything* I have learned in the past. An opportunity to redeem past mistakes, but also to enjoy the current world in all its splendour, for now we have opulence unlimited. We have no shortage of food or drink, learning, culture, religion, music-- everything from the past culminates into the now. We have the past in the palm of our hand: we can listen to a rendition of Ancient Greek music with one click of the mouse, we have access to literally all of human existence and knowledge (or at least our primitive perspective and understanding of it). We can learn anything we want, from any time we choose. And it is true that this form is not as pure as actually living it, but it does really seem to me like the perfect time to reasses all past lives, and then learn from it, and hopefully- finally - pass into the Beyond. Whether that be Elysion, the Fields of Asphodel, the Underworld or simply the Void-- I care not. I feel so very old, and carrying all that around all the time is exhausting, albeit quite helpful in daily life.

Jul 26, 2021 - 19:23

Milan
»
ZynCitrus
A bone! I hadn´t even thought of that, and the astrological connections you made-- I did not see it before. Thank you!

Sep 11, 2020 - 18:22

Milan
»
junemoonchild
Thank you!


Sep 8, 2020 - 16:30

Milan
»
Astro-Seek.com
Interesting. Anyway, nice to see another astrologer on Dutch soil.


Sep 8, 2020 - 16:09

Milan
»
Astro-Seek.com
@goldenlion5, thank you very much for your detailed message! I truly appreciate it. :)
Do you by chance happen to speak Dutch as well? I noticed that you live in Friesland.

Sep 8, 2020 - 14:52

Milan
»
Astro-Seek.com
@themagi thanks! Most of that seems accurate, except the bit about rubbing people the wrong way. I always take the utmost care to feel other people´s emotions and their attitude towards me, and to react accordingly to that. I always want to be liked, so I rarely ever seek confrontation with people. This unfortunately also means that I don´t really stick up for myself and my own interests.

Sep 8, 2020 - 14:50

Milan
»
Astro-Seek.com
@MarvinReal, that´s fascinating! Thank you. And thanks for the advice. :)



Moon calendar
Moon in

Capricorn
Show calendar
»
Seek users born on
Seek users by nickname