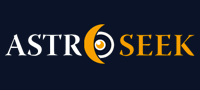 Astro-Seek.com Seek and meet people born on the same date as you ...
Astrology Forum, Astro Astrology Chart Discussions
---
Milan
- Last answers to user's posts in the forum
Jul 28, 2021 - 01:56

viv
»
Milan
Hi Milan
thank you for sharing your experiences.
It seems that other life experiences flow quite naturally to you and you are making sense of so much information to gather up all the insights and treasures in a life of comparative peace and comfort.
I only meant by chart signature something especially striking that demands attention.
For myself the idea of reincarnation came through a Maori friend in my home country of NZ, when I was 16. We were walking together when he said "you and I we are old souls.." I went "oh yes that's true",although I had never even heard of the idea before. How times change. We are still friends more than fifty years later.
I have always had a sensitivity to what has happened in particular places and deep affinities for particular cultures including France and Ancient Greece and, well there are many impressions. When I did a training in Primal and Experiential Astrology many many impressions came up, often of violent deaths to be acknowledged and released. This work has been developed by Daniel Sowelu in Australia. In this work you draw the energy of the archetype up through your own energy field and allow yourself to shake, move, feel and work with any pictures or stories that emerge. I usually followed up workshops with a lot of drawing and writing to try to complete stories and where applicable connect them to present life stories. I'm working on how to offer some of this work to clients in a psychologically safe way. As as you may imagine it's not a layer of work that is interesting or helpful to most people.
About seven years ago I also did a life between lives, three hour regression, which is a gently guided hypnosis session with an LBL facilitator. This work is based on the research of Michael Newton into past lives and soul intentions for a new incarnation. Of course this connection with guides is also available through meditation.
I am an art therapist and also a level three Dream Work facilitator in Robert Moss School of Active Dreaming. This is a form of shamanistic journeying that's very accessible to anyone. It's entirely possible to set an intention to explore a particular memory, image, place further in a lucid dream with his methods. Robert works with ideas of the multi dimensional self. He is a great scholar and story teller, author of many books and teaches on The Shift Network. Blog on Moss Dreams
Currently I do personal sessions from time to time with Benjamin Bernstein at Astroshaman.com. He is a good Western astrologer and if you ask, will set up a session where you invoke the presence of the planetary powers directly, to work on a specific issue or in general for highest good.
It is of course important to find people who work with integrity in any of this kind of work.
I find myself sharing these resources because I feel it is possible that at some time you might want to bring something into sharper focus!
Many blessings Viv

Jul 26, 2021 - 19:56

Milan
»
Milan
Oh yes, I forgot to mention-- concerning the German incarnation theory-- my maternal maternal family also came from Germany and moved to the Netherlands in the late 1700s. Detmold to be exact. I visited it previous year, and I really did get a certain sense of homecoming. I even considered moving there sometime, but quickly reconsidered this because I am quite comfortable in the Northern Netherlands.

Jul 21, 2021 - 21:52

nutelina
»
Milan
First thing which came to mind is past life, kids having scars or weakness / illness where they were hurt. I´m not sure, maybe that´s incorrect it was some time ago but you can look up stories of such children.
They remember things or can speak foreign languages for no apparent reason for example but up until they go to school and they forget.

Jul 21, 2021 - 20:47

viv
»
Milan
That's an extraordinary birth story Milan. I wonder if you have done a past life regression or deep dream work with the intention of seeking information about these birth circumstances and the scar?
Neptune Mars angular in the tenth seems incisive, quite evocative of being able to penetrate beneath the surface of appearances and of course your sun is in Scorpio too. Also the Saturn opp Pluto is dramatic. Do you feel there are chart signatures about these early experiences?
You have Chiron the healer on the south node too usually understood as past life legacies. That is not always a recapitulation of violence or suffering but can represent the opportunity of bringing back the learning you had from transforming such experiences.
I don't personally have any such scar but I did have a vivid dream/vision once about being part of a persecuted cultural and religious group, escaping a massacre by fire and arriving at night as a girl of nine with one companion and hiding in a town, where, when I reached out my left hand to take proffered food, I was grabbed by the wrist and branded on the wrist, which was in that culture the mark of a servant. The story went on and I escaped that situation .. however that branding made me think of your scar... best Viv

Jul 21, 2021 - 20:33

ZynCitrus
»
Milan
I just read "back of my wrist" and went to check gemini :D saturn rules skin, and it´s opposing pluto :D
edit: now I see it looks like a bone, and ofc. Saturn rules bones even placement is on the end of radialis on joint connecting (gem, connection) to wrist ligament

cool stuff

Sep 11, 2020 - 15:27

junemoonchild
»
Milan
Hello Milan. I will keep my recommendation short and I hope you do find Love!! Only seek relationships with these four Sun signs, as this is the very basic and essential aspect, and will at least provide a solid base for the both of you: Capricorn/Virgo/Cancer/Pisces. That´s it! The rest will go from there, together. Brigitte

Sep 8, 2020 - 16:19

Astro-Seek.com
»
Milan
I´m still learning Dutch since I´m a U.S. Expat.

Sep 8, 2020 - 15:17

Astro-Seek.com
»
Milan
Taurus is on the Ascendant and feminine energy. Also Introverted and ruled by Venus. Gemini in the 1st of course can be neutral or represent non-binary tendencies. Saturn of course is in the lower half and represents the father or older masculine as you pointed out. Which may just represent the masculine or feminine energy in this case since you are talking about Gemini. Duality and Polarity.
Since it is Mutable and is part of the relationships it makes sense that perhaps in Uranus in Gemini there might be more concentration on relationships falling into place with Sagittarius Pluto since it's possible that another Sagittarius Pluto or Sagittarius maybe your partner who you have a soul contract with to grow and evolve.
Right now, in Uranus in Taurus it is in the 12th house that usually means people can show up in your experience but may be there short-term because it might have to do with ending cycles in the 12th house. What is hidden from view and out of sight in your experience coming into the picture for certain reasons to find resolution.
Uranus in Gemini in the 1st is transforming your appearance to the world in the physical form and more apt to bring someone else in on the 7th house of Sagittarius for relationships that might be more of a significance for a longer period of time. You are evolving into the Gemini in the North Node Gemini so that would make sense since they would be by divine appointment, divine timing, and divine order with Saturn in Gemini in the 1st house. Saturn usually means as well there is something, they are teaching you, but Uranus works with Saturn.
When you get closer to your Saturn in Gemini Return also is usually when many people get married when you're around your late 20's. And sure you might have dating experiences until then that prepare you for that long-term relationship.

Sep 8, 2020 - 12:32

Astro-Seek.com
»
Milan
Venus :
Square Moon (7°00', Applying)
Conjunction Mercury (0°37', Separating)
Tri-Octile Saturn (0°53', Separating)
Octile Pluto (1°19', Separating)
Square MC (3°44', Applying)
Trine Node (1°38', Applying)
Sextile Chiron (1°11', Separating)
Well what sticks out is that tri-octile making you very business-like and serious in general in your interactions and relating style. And the octile to Pluto...making your Venus very Plutonian.......which is in line with your Pluto in the 7th. Wherever Pluto is tends to be a sticky area for us. The Moon square indicates you may rub peple a little bit the wrong way sometimes.
The sextile Chiron means you are able to be quite sensitive though.
Sucessful relations are all about honoring your Venus and Moon specially.
Moon :
Trine Sun (6°19', Separating)
Square Mercury (7°37', Applying)
Square Venus (7°00', Applying)
Conjunction Jupiter (4°58', Separating)
Quincunx Uranus (0°17', Applying)
Bi-Quintile Pluto (0°39', Separating)
Sextile Ascendant (4°05', Separating)
Opposition MC (3°15', Separating)
Your Moon is quite interested in Pluto depth. And you are generally upbeat (Jupiter conjunct). But that quincux Uranus means you will be very insistant on being free and unique in your ways. Very independent. And emotiona as a Cancer.
I also have important Pluto and Uranus aspects to my Venus and Moon. You need spiritually evolved and open-minded partners to fully honor these energies.
Saturn opposition Pluto I have no idea what it means other than perhaps your sense of responsibility is at odd with your obsessions and attachments.

Sep 8, 2020 - 12:12

Astro-Seek.com
»
Milan
Also, that Mercury+Venus in dual Gemini (sidereal zodiac, whole signs) can cause some emotional ambiguity. That Moon in sidereal Libra is also masculine and of dual nature in its archetype and symbolism. But don´t worry. You will find suitable partner in future. You are just 18yo. Take a time alone, as all of us straight do too.

Sep 8, 2020 - 12:04

Astro-Seek.com
»
Milan
There are rare methods how to see sexual orientation in the chart. Especially Vedic astrology claims to uncover it. You do have gender planets Mercury, Saturn and Ketu in masculine signs and in gender houses.



Moon calendar
Full Moon in

Pisces
Show calendar
»
Seek users born on
Seek users by nickname