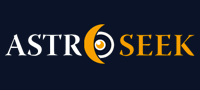 Astro-Seek.com Seek and meet people born on the same date as you ...
Astrology Forum, Astro Astrology Chart Discussions
---
Forel
- User's posts in the forum
Mar 17, 2021 - 07:17

Forel
»
ancient_astrology
I watched the episode of Chris Brennans podcast on master of Nativity and when both luminaries and placed in cadent houses no matter the sect they sort of "cancel" each other, they don´t dominate. Then the Ascendant is the predominate in that scenario. But the ruler of my Ascendent is one of the luminaries 😂. But going further I kind of made calculations to point out Saturn as Master in that scenario, because he is dispostitor of my Sun in Capricorn and it´s found as a Lord in his domicile.
I am crossing my mind to find what is dominating in my chart and haven´t get to it yet, because the picture isn´t clear honestly.

Mar 16, 2021 - 08:23

Forel
»
ancient_astrology
Yes I am totally aware of it and I personally find traditional astrology more valuable than the modern one. And yes, AC-DC axis sets the horizon and when the sun is above or below - you can determine the day/night chart thing.
What I meant is that whatever planet (or luminary) rules over the Ascendant (of course it points out the area of higher importance or exposure and the sign color its affairs) it is said to be the ruler of whole chart.
But according to ancient pieces of knowledge it might not be a master of nativity. Like in my case - sun rules my chart. I identify with my rising 100% (thats the reason I started to learn more, because not identifying with my sun). But my chart is nocturnal, the Moon leads the sect and its also well placed - in Cancer 12th house (well...), having the most aspects and being close to the Ascendant.
So the question is: does it make the Moon dominant over sun (which rules my chart) and I should learn more and look up to the moon?

Jan 28, 2021 - 13:25

Forel
»
Anni23
I am currently reading one book about birth charts and astrology, where I´ve found some interesting insights. It also states that we, in case of our personality, charcter, looks, behaviors and seeing the world and has the world see us, are like our rising signs. So this adds up to the above.
But fun fact about the Sun sign. It´s says there that the Sun represents how and where we want to became a hero, where and how we want to shine and became a star. Therefore sign and placement play important role. Sun refuses to be what it´s not, and we have to understand our sun to feed it in order to be successfull and happy in life.
So as I´ve said before - Sun puts a spotlight on some areas and traits in life we´re destined to master during our journey. It´s not who we are, but who we will became at specific stage - depends if it´s family, work, social circles or spirituality :).

Jan 27, 2021 - 11:52

Forel
»
Nicower
As I´ve said from the point of birth chart and interpretations you are your rising sign. The other things flavor it. That´s why traditional astrology for thousands of years were considering the Ascendant as our "zodiac sign". And from what I´ve learn, the Ascendant says the most about the body.

Jan 27, 2021 - 11:35

Forel
»
Anni23
Well I disagree with the Ascendant thing, because looking at birth chart, the only place where you are put or being the most related to you in case of personality, flavor, apperance and body is the 1st house. And for thousands of years, before 20th century ruined traditional astrology, our rising sign were the main one. It´s not the one some call as mask or external performance. I agree we should be looking at the bigger picture, because all matters.
Anyway for me the rising sign and it´s ruler are the first thing I look at, and the dispositors. MC is also important, because when you meet somebody for the 1st time you meet with their Midheaven. Sun shows us the sort of lesson to learn or thing to master in our life, like a hidden potential to develop - related to house and sign topics. Where as moon is the way where and how we self structure, find safety, deal inside with outside things. Mercury is important, but I wouldn´t put that much emphasis on it. Of course he says about how we think and how we communicate, but there are more things to be consider.
And last but not least: aspects which can help connect the dots. Somebody´s planet might be unaspected or poorly aspected or creating tention with angular points - this says a lot. Also planetary neighboors also influence each other. I think Uranus and Neptune color my Sun a lot, no matter that they are the outer planets, where the house placement not sign placement tells more.

Jan 27, 2021 - 09:19

Forel
»
NeptuneSpaceCow
I´ve always felt like a more Sag, when I believed in cusp while being younger. When I got into astrology, I´ve found myself 100% like Leo and then cancer in some situations. I get the feeling like Uranus and Neptune influence my 6th house topics heavily.
Although my sun is poorly aspected, only to the MC in Aries, whose ruler is in 5th house Sag - so fire fire. And when looking at decans my ASC is in Jupiter decan, so it links more towards Sag themes.
I´ve heard that planets in domiciles are kind of lazy and 12th house placements it´s kinda hidden, well it is about subconcious.
One astrologer told me that there is no stronger or weaker, as energies works and blends together but if he would have to choose the stronges he would point out Venus Pluto conjunction.

Jan 26, 2021 - 07:22

Forel
»
PiscesMoon
@CatherineKate Well according to what I know so far is that you ARE your rising sign - if we would have to make it as simply as we can. So you are Pisces and having moon in Pisces makes you even more of it, because the way you react to changes, emotions and how you self-structure and bring safety is very Pisces like. You might not feel like a Taurus, because sun sing doesn´t say much about personality - it´s a place to self-develop during life and the ideal role we go towards in certain situations depending on the house the sun it´s placed in. That´s why house position matters a lot.
So with Taurus you might learn in life to be more calm, steady, building comfort zone for yourself and be the rock of support for yourself and for others and maybe even be a little stubborn.

Jan 25, 2021 - 16:59

Forel
»
JayJayAstrology
Yes, I can definitely feel the fiery aspect eventhough im watery-emotional. As for the Chiron conjuncting the ascendent - it both fits 1th and 12th house.
At younger age I was overweight, which makes me feel less worthy and escaping social situations or any occasions to shine. I was bullied, laughed at and called at in school, I´ve never went to pools or anywhere I had to undress, even to gym.
This is very 1st house topics (or also conjuncting the ASC).
On the other hand, I was very keep-to-myself kind of approaching it and pretending everything is fine. I´ve overcome it thanks to diet and excersising but alone, without nobody seeing it. That´s very 12th house like.
Fortunately now, since my mid 20s I´ve gained my confidence and learn how to be healthy confident and to love myself, where I finally believed I´m unique and worthy. And healing that wound is very satisfying.

Jan 25, 2021 - 16:53

Forel
»
Crystalboy444
I´ve read that Sun at 0 degrees means the purest embodiment of that sign that´s in. In most systems we use in astrology, the Sun lands in 5th sign, only in three it is on 6th.
I´m leaning towards Equal houses, as I said, because I believe in the idea of blending energies in our birth chart. So having planet in one sign in the house ruled by other sign blends those enegies.
Maybe I haven´t developed 6th house traits yet or the outer planets twist the usual topics that much. It might be wishful thinking, but I have to admit, in every source I´ve read - in both myself and my moms case the sun fits better in Equal Houses placement.
I know usually sun in 6th house isn´t that strong, but for my chart I believe it´s important since it rules it. But for quick list I can tick almost every 5th house traits, besides children, whereas in the 6th just one :D.



Moon calendar
Moon in

Pisces
Show calendar
»
Seek users born on
Seek users by nickname