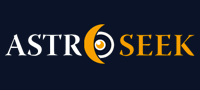 Astro-Seek.com Seek and meet people born on the same date as you ...
Astrology Forum, Astro Astrology Chart Discussions
---
Forel
- Last answers to user's posts in the forum
Apr 19, 2022 - 08:47

Martin_B_D
»
Forel
I am familiar with the horary, but I need to see the whole chart to try to answer the question.

Apr 19, 2022 - 02:17

Rosincvist
»
Forel
Few are the



aspect actually Cazimi, or weighted strongly towards positive aspects; I prefer a chart to a list of most sorts!

Mar 16, 2021 - 22:43

ancient_astrology
»
Forel
No, the Moon does not dominate over the Sun. Both your Sun and Moon have some problems. The Moon is in a bad place in the 12th house, even though she is in her own domicile. She is also co-present and applying to the Tail of the Dragon. That said, there are some good things helping her. She is applying to Venus who casts a dexter trine and her exaltation Lord Jupiter casts a dexter sextile. The Sun is also not in a good place in the 6th; however he is helped by Jupiter and Venus by direct sextile and trine. His domicile Lord (Saturn) is well placed in Aquarius but he (the Sun) cannot see him, nor can he see his exaltation Lord (Mars) who is in the 5th. Since Saturn is in domicile and Mars is in the place of good fortune, the Sun gets a little help from them, but not much since he cannot see them.
I would be more concerned about the issues related to the Sun, since he is the ruler of the 1st house and rules the main issues in your life, but of course, you should study both.
I am not sure if I´ve answered your questions, but please clarify further by asking questions.
The Master of the Nativity is another issue.

Mar 16, 2021 - 00:43

ancient_astrology
»
Forel
You have a day chart when the Sun is above the ascendant and has not yet set below the DSC, so your designation of 7th to 12th house isn´t quite right. For example. My Ascendant is at 17 degrees 20 of Scorpio and my Sun is at 22 degrees Scorpio, so given that it is below the horizon, the Ascendant, I am technically a night chart.
Let me just add in passing that when the sun is around the Ascendant or Descendant there are some other factors to take into account when deciding if it´s a day or night chart.
In either a day or night chart Mars and Saturn are the two malefics. In a day chart Mars is more malefic (all other considerations aside) and Saturn is a bit less malefic. Reverse for the night chart. There Saturn is the main malefic and Mars a bit less malefic.
Jupiter and Venus are always benefic. But in a day chart Jupiter is more benefic. IN a night chart Venus is more benefic.
I am not sure I understand the rest of your question. If you have Leo Rising, you will look to the Sun to give you information pertaining to matters regarding ascendant issues. The ascendant has to do with personal matters and you look to its ruler (in this case the Sun) and which house it is in to give hints about the main direction of your life. So for example (and this is simplifying things quite a bit), the ruler of the Ascendant (in this case the Sun) in the 4th house, would suggest that your life path might revolve around family, country or even death (yes, the fourth house can be either and you would need to look at other factors in the chart, particularly lots- Arabic Parts- to determine which subject it does pertain to).
Before I answer the rest of your questions, keep this in mind: in traditional astrology it is the ASCENDANT that has more to do with the native in terms of his character, etc, than the Sun. The Sun will designate things about certain people or topics in the natives life but does not necessarily say anything about the native himself. This is in stark contrast to Modern astrology where the sun is considered paramount and where all the planets indicate something about the native´s psyche or personality. That´s just not the case in Hellenistic or any other type of Western traditional astrology. Hope that helps. Ask other questions as needed.

Mar 15, 2021 - 10:19

Rosincvist
»
Forel
The Magi Astrologers sometimes give-up on the

and Ascendant entirely in favor of midpoints, benefic midpoints the most!
There are a few folks who have the

sitting on the horizon like a Sunny-side-up egg! They might have an edge!

Jan 28, 2021 - 10:00

Anni23
»
Forel
I only meant comparatively, actually in my view I have seen or met many people who act/think just like their moon or mercury, including myself. I agree that the ascendant may not just be a mask though. But of course I think that everything is a accumulation of the most domiant signs, which almost invariably includes the ascendant/the sign it´s in, the sun, moon and mercury. And maybe to a lesser extent Venus, unless it´s your chart ruler like it is mine.
That´s interesting however what you say about traditional astrology, because to an extent I think that I would consider it more correct than some of the more modern additions.. yet also it seems to be overly negative and "superstitious" in parts if you will.
Actually I really agree about mc too, as I have read that we grow into whatever sign rules our mc. Although I think I have also read this about ours sun too..
Actually the the thing I believe I would have to disagree with the most is only mercury. Mercury is our mind, and we are our mind essentially not our body, as our mind dictates where our body goes. And thinking patterns develop behaviour (again it would be accumulative with the other domiant signs etc)
Also I agree about house placements and I want to look into this more as I think that I may feel the influence of the houses equally at least to the sign of those houses and where several planets belong

Jan 27, 2021 - 11:50

Nicower
»
Forel
I disagree.
Not only ASC shows personality, but also planets. I know persons, who are blessed by fiery sun (brown hair, skin and very well built) and swam in the moonlight lake (black hair, pale skin and skinny). Saturn in gemini will have long fingers, if aspected with mercury. Aries mars can leave some scars on face. If in bad aspect with saturn will make person bald early e.c. Venus in taurus blessed by moon will give good lookings, while moon gemini represents well-formed, comely person, but not fortunate if not aspecting jupiter, sun or venus.

Jan 27, 2021 - 03:06

PiscesMoon
»
Forel
Hi, that´s all true. Although I am not calm like Taurus. I am always staying in my comfort zone, and have the self indulgent trait of Taurus. I do need to learn to e the rock of support for myself! My ascendant in Pisces is in the first house. The interpretation of that is a bit strange, some parts like me, other parts sound self destructive.

Jan 26, 2021 - 11:58

Anni23
»
Forel
Hey! My sun is right on the line between cancer and leo too. I have been told that because it was within 5 hours of the previous sign that the influence is felt more strongly

Jan 26, 2021 - 04:08

PiscesMoon
»
Forel
I kinda have the same issue. My sun is in Taurus and really the only trait I have of a Taurus in the stubbornness. My moon and rising is in Pisces I appear more like Pisces and act pretty much a Pisces. Capricorn´s though I don´t understand them, even though I know many of them. I can´t spot their traits. Maybe you have the confusion as well as to what a Capricorn is supposed to be like.

Jan 25, 2021 - 19:52

sprag
»
Forel
That´s a Capricorn stellium. So fiery Capricorn. 😁

Jan 25, 2021 - 19:31

IIyyaarr13
»
Forel
You get more raisins with two scoops of Kellogg´s Raisin Bran!


Jan 25, 2021 - 16:51

JayJayAstrology
»
Forel
Hi!
Actually, the Pacidus House system is the one most used by professional astrologers - although Whole Sign has been getting a lot of press lately - as has Hellenistic astrology - but truly - these are not as popular among professionals.
I´m not saying that Whole Sign has no merit or that hellenistic doesn´t have merit - but I don´t use either - and they don´t speak to me nearly as much as other systems. I do in fact play with different house systems and can often come up with very similar readings using them. But I still think Placidus is more accurate. It´s just my opinion.
Anyway, natal charts speak in themes. You have Leo rising with Chiron on it - which means there´s a problem with Leo - maybe you are too egocentric, driven to please others, or want too much attention. Negative Leo can be arrogant and selfish. Whatever negative Leo traits you have, you are supposed to turn them into positive Leo qualities.
Then you have Mars and Mercury in the 5th house regardless of house system. So, that´s a lot of Leo energy.
Capricorn Sun will work hard and seriously - and no matter what, with Leo rising and Mercury-Mars in 5th in Sagittarius - you will be fiery and creative and goal-oriented. You´ve also got North Node, Uranus, and Neptune in Capricorn, 6th - Saturn in Uranus - so you´ll like to be of service to others in some way (hopefully) - you will want to be a more inventive type Capricorn - so more creativity brought by Uranus in Capricorn.
Moon in 12th is also a very creative placement - very tuned into the Muse. Regardless of what house your Sun is in - these things will be true.
_______________________________________________________________
My website:
http://thesoulmustsing.weebly.com
- I do western astrology readings, dream interpretation, and mind-body healing by a donation of your choice - and classes at reasonable rates. Sign up for my newsletter!

Jan 25, 2021 - 16:23

Crystalboy444
»
Forel
I think because it is exactly at 0 degrees it is technically in the 6th house in the whole sign but because you told us that the description of the 5th house makes more sense to you, I think as another 0-degree sun person that you are 1 sign, yes but you carry a portion, whether big or small of the last zodiac since I see it as a door opened and u are moving into the door while the other one hasn´t closed. for me, the door closed around nowadays where I find myself calmer and exhibiting Taurus characteristics, yet they arise finds itself in a different way, specifically for mercury for me, and I think that is what is happening with you since you have planets in those 2 houses. plus because the planets in your Capricorn house are the outer ones maybe the sun feels awkward in there and prefers to warm up to the sag placements. I hope you found this helpful if not I am sorry, I´m kinda new to this, anyway hope you have a good day.






Moon calendar
Moon in

Aries
Show calendar
»
Seek users born on
Seek users by nickname