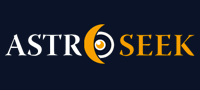 Astro-Seek.com Seek and meet people born on the same date as you ...
Astrology Forum, Astro Astrology Chart Discussions
---
AriesNotAries
- User's posts in the forum
Jun 10, 2020 - 18:38

AriesNotAries
»
Astro-Seek.com
Thank you for the thoughtful response. What house system are you using?
I am good with my hands and have a ton of creative interests and I have to admit, I am more apt to see my disharmony with my kids as a product of my annoyance that they are taking me away from my passions and pursuits than as an astrological card hand dealt. I often wonder if my kids feel unloved by ,me? That I care more about my creative projects than them?

Jun 10, 2020 - 18:33

AriesNotAries
»
leorising
Thank you!

Jun 10, 2020 - 18:33

AriesNotAries
»
rohini moon
What house system are you using? I was under the impression that my Jupiter was in Aquarius, in the 11th house.
I will check again the position of Mars with my kids, though. I do agree that my 12th house activity has me bogged down in others´ problems more than I would like.
Thank you for the thought provoking response.

Mar 18, 2020 - 18:52

AriesNotAries
»
Astro-Seek.com
Wrote this a few days ago, my own attempt at predictive astrology:
Old Man Saturn is in his 29th degree, pushing ALL the planets to move forward.
Yes, it can be a painful pressure put on us to be progressive, to conquer that mountain with only the most certain of positive attitudes. Saturn has been handing out the Reality Checks lately, hasn't he though? This global pandemic we have found ourselves in IS a Reality Check, and a revolutionary one at that.
First, Pluto joined him at 22 degrees Capricorn on January 12th, 2020. Think face-to-face with Death, destruction before rebirth, a comeuppance of sorts. It was no surprise to me that the virus is thought to have come from a bat: The bat has been associated with death and rebirth for centuries by peoples all over the world.
Jupiter joins them in the 20th degrees on March 3rd, and is moving fast to join Pluto on April 4th. Think Expansion, spreading and becoming more international.
Mars rushes in tomorrow, on March 16th, and I imagine he brings more energy to the entire event. How the energy is used remains to be seen.
Will we respond with confidence AND mercy?
Will we apply our intelligence to implement plans that are practical and healthy?
This coming Wednesday, March 18th, the Moon lights up the gathering, brings soul to the crisis, nurtures a much needed compassion and healing.
The very next day, The Sun at 29 degrees Pisces forms a tight stimulating aspect to Old Man Saturn, further encouraging compassion, healing, and grace.
2 days later, on the 21st of March, 2020, Saturn finally moves into Aquarius. All that anaretic work is over at last! We are optimistic again, aggressively seeking cures and social innovations that make us healthier. Aquarius: Revolutionary. Visionary. International. We can see the big picture from this height and choose to change our relationship with the planet and each other.
Do I believe this world wide pandemic will peak around March 21st, or maybe April 4th when Jupiter joins Pluto, and that our understanding of it, our consciousness of it, will transform the problem itself?
I don't know. Every time I think I can see what's coming, events surprise me. The Reality of what unfolds always looks different than I expected. I want to believe we will respond with strength as well as human decency, but we are sick, and people don't always behave rationally when they're sick. Look at all the toilet paper hoarding.
I'm in the high risk group for this virus, a year away from 60 with a history of asthma, bronchitis and anything pulmonary, so this virus feels personal for me, but I'm choosing to rise up against it's power. To use all of my resources to infuse my body and life with clarity and health. Not allowing myself to panic, knowing that the stress is not a useful tool for the practical work that needs to be done. A brisk walk on the greenways that crisscross my town will serve me better.
Mars has got to consult with Old Man Saturn, so don't worry about Mars going rogue: Saturn's leadership is SOLID. He knows Pluto's poison, and will find its antidote. And Jupiter has got our back. Coaching us to be our best self, buoying us up with informative inspiration.
I realize I threw a lot of dates around in this piece, and may have sounded as if I was predicting something using the planets as my evidence. As if the planets created this pandemic and its resolution.
Remember, though, I am the Skeptical Astrologer: I'm trying to prove that it is our human spirit that controls our destiny, not the stelliums of starlit spheres that surround us. I just find it impossible to ignore those incredibly beautiful celestial bodies, and marvel at the coincidences of their movement and ours.
I am merely a mathematician and a student of the symbolic. I don't know how much worse this pandemic will get before it gets better, when the situation we're in will shift. But I'm hopeful. I'm putting my faith in myself and the human race to rise up and be their best selves.

Jan 8, 2020 - 15:15

AriesNotAries
»
Astro-Seek.com
I can´t speak to the trine ASC~ I´ve only seen it with Saturn conjunct the ASC, and strengthened with Pluto there as well. And it probably doesn´t have to mean they are attracted to older men. It could be a respect and devotion to wisdom and experience.

Jan 7, 2020 - 16:46

AriesNotAries
»
Astro-Seek.com
I´m with everyone who has said that there is NO HURRY! "Relationships" should never be a goal in and of itself. I´m 58 years old and I STILL have trouble with bringing people into the deep with me. As it turned out, it was my astrological/metaphysical friends that were the ones who could through aside superficiality. It took me until I was 30 before I found an intimate relationship, and the intimacy came from my trust of the individual, not a sexual or intellectual compatibility. But that could be just me and my trust issues.
Side note: the women I know with Saturn next to the ASC are attracted to older men. You not only have Saturn there, but that Ol´ Lord Jupiter, too. Jupiter rules Sagittarius, which just so happens to be where Pluto is in your 7th house. It may not be an older man, but you definitely need a mature one. One who can handle your Scorpio stellium depth and intensity, and NOT a jealous type! He will have to be OK with you speaking with the other men in your life on a daily basis (that intellectual side of yours loves stimulating knowledgeable conversation), give you the freedom you desire and be there for you when you return. This is a tall order, right? That´s OK~ this is YOUR life. YOU set the terms.
As for timing, I don´t like to use astrology for that, because I find that people will then TRY to make something happen in a certain time period and if it doesn´t work, will be discouraged and maybe even turn their backs on the helpfulness of astrology. I say forge onward in developing yourself, all your planetary energies and what abilities they offer you, to their fullest, and when you meet this person, you WILL know it! In the meantime, everything you do betters YOU and prepares you to be a better fit for him.
Hope this helped some.
William

Jun 27, 2019 - 11:20

AriesNotAries
»
Agne
Hi Agne~
I have Mercury and Chiron in the 12th house and I often dream of death as well. You have the Sun, Venus and Mars all in the 12th... very personal experience of this often misunderstood and mysterious house.
I also have a Cancer Mars, and it has often felt like my warrior is a deep sea diver, going down into depths of the unconscious where others avoid. Your 12th house is Cancer, ruled by the Moon, and you will no doubt have strong feelings about the secret hidden aspects of our lives.
Oh, and Agne, I saw your other forum post about finding a love for you and trust me, you will find that compatibility! You have all these very strong feelings, but look at your 7th house: Aquarius. You may want and need to give your significant other freedoms that do not fit into the typical stand right by my side all the time relationships.
Let me knwo what you think!
William



Moon calendar
Moon in

Pisces
Show calendar
»
Seek users born on
Seek users by nickname