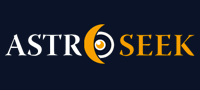 Astro-Seek.com Seek and meet people born on the same date as you ...
Astrology Forum, Astro Astrology Chart Discussions
---
AriesNotAries
- Last answers to user's posts in the forum
Jun 10, 2020 - 19:47

nutelina
»
AriesNotAries
How old are your kids? Don´t they like music? You seem to be pretty good at it.

Jun 10, 2020 - 18:55

Astro-Seek.com
»
AriesNotAries
rohini and i were using sidereal whole sign. you used the word "affliction" so we might have assumed you were using vedic astrology since that term is rarely used in western astrology, at least i rarely hear it in western.
anyways, the north node currently transits your sidereal 5th house which is very important for bringing up these 5th house matters and perhaps why you asked about it. your kids may be feeling hurt by it, so i would recommend to reconcile before october if you can. just simply listen and respond.

Jun 10, 2020 - 18:24

Astro-Seek.com
»
AriesNotAries
i agree with what rohini said, esp the ardra placement can be tough.
with mars in the 5th, one doesnt really need children to fulfill the purpose in this life. reason being is that these people are busy enough with their own personal or self-interested (mars) creative endeavors (5th), that pro-creative endeavors (children) can be lacking in comparison to the former.
with mars in 5th, the children of the native can be hard to reign in, with mars being a ball of fire and energy. ironically, people with mars in 5th dont put up with disrespectful kids, and so you can see where this is going.
sidereal 3rd lord in 5th is making this person very creative and good with his hands and hobbies, and also athletics if inclined, being 5th is 3rd from the 3rd. but its also bringing a mars filled argumentativeness into 5th house matters, meaning love relationships and children.
10th lord mars in 5th is lucky for doing a fun profession or being known by the public as a creative or fun type. both these positions show a never give up attitude, so it gives a profession that requires resilience, effort, and courage.

Jun 10, 2020 - 16:10

leorising
»
AriesNotAries
Good luck with your children


Jun 10, 2020 - 15:56

rohini moon
»
AriesNotAries
Hi ;)
First thing I notice is you have Jupiter conjunct Saturn in the 12th house. Jupiter is the karaka of children - it´s debilitated in Capricorn in your chart and conjunct Saturn - karma.
Yes you have Mars conjunct moon in the 5th House of children / progeny also , which would show afflictions/clashes with children, you Mars in the 5th is also in Ardra nakshatra.....the symbol for this nakshatra is a teardrop, it shows much tragedy and/or heartbreak where it sits. .but I think the main result of afflictions with children are seen in your 12th house.
Mars conjunct moon in the 5th would defintiely contribute the the Opposing harmony with you and yours.
Also, check to see where your children´s planets land in all of this, is their Mars Falling over your Saturn in the 12th? Synastry will show more pertaining to your relationship with them as well..
Hope I provided you with some answers...maybe that you haven´t heard before

Mar 18, 2020 - 21:43

nutelina
»
AriesNotAries
Speaking of which, I just spoke to a friend who has Lilith in Gemini... And I see you have your NN in the 6th, as well as Pluto... And Chiron in Pisces and in the 12th...
What a story!
I´d suggest you stay with us.

Mar 18, 2020 - 20:53

Astro-Seek.com
»
AriesNotAries
Thanks. I´ll try to find few hours to read it. I guess you are Tropical astrology student though. :)
Edit: It was actually interesting to read it till the end.

Jan 8, 2020 - 15:06

Astro-Seek.com
»
AriesNotAries
Hello William.
My mother has Saturn Trine Asc, does it confirm she likes older men?

Jan 7, 2020 - 18:13

Astro-Seek.com
»
AriesNotAries
Wow, it was really wonderful to read this.I couldn´t agree more.I can´t even be in the same environment with childish people. Thank you very much for your comments!


Jun 30, 2019 - 20:28

Agne
»
AriesNotAries
Between thank you for replay.

Jun 30, 2019 - 20:27

Agne
»
AriesNotAries
Sometimes I do not want to praise myself too much, if at all it is a praise, but I noticed that I have a strong sense.
It really looks very good, but sometimes it starts annoy me because I feel that something will happen, especially in a negative, bad sense ...
And for love affairs, I sometimes do not understand whether is something bad with me or I´m just imagine that. Sometimes I´m just confused about that....
But I´m curious can astrology know those things about future husband things like when, how old apart, where, if he would foreign or not?
Okay I sound probably like crazy :D but I don´t understand in astrology at all so I´m curious..

Jun 27, 2019 - 18:29

ram_goat
»
AriesNotAries
Your 12th house is Cancer, ruled by the Moon, and you will no doubt have strong feelings about the secret hidden aspects of our lives.
but also a susceptibility to other´s emotions and foolish emotional nonsense. learn to distinguish one from the other. might improve your dreams a lot. Susceptibility to the feelings of others around you, when unacknowledged and unrecognized, can leave you walking around feeling fearful, angry and victimized, all of which is ultimately wrong and foolish. Verify & validate the real origins of these dark imaginings of yours. You may free yourself, thereby.



Moon calendar
Moon in

Sagittarius
Show calendar
»
Seek users born on
Seek users by nickname