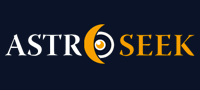 Astro-Seek.com Seek and meet people born on the same date as you ...
Astrology Forum, Astro Astrology Chart Discussions
---
jpb2021
- Last answers to user's posts in the forum
Jun 23, 2021 - 16:13

Jaided
»
jpb2021
I´ve had an age gap of 8.5 years before, and age isn´t a huge factor for me. I´ve always liked someone at least a little older though. The person I had the Sun/Mars opposition with was close to my age and I felt like he was years behind me. But this was in my teen years. Other than that there´s been a 5 to 8 year age gap.
It sounds like she is studying you from afar, it probably was her if there´s no one else in that area you suspect.
Yes he did have jealous tendencies. Major ones which is what lead to the violence. We were both Capricorn Suns, but our Mars were in opposition, me being the Cap Mars and him the Cancer Mars . So that was not only Mars opposition but an opposition between my Sun and his Cancer Mars. And his Sun and Moon opposing his Mars was a lot to do with his personality, and you don´t have that opposition in your chart. I´m not saying that´s you or her at all, that entirely depends on your whole charts. I was just pointing out that Sun oppositions give that opposites attract/balancing effect together but if one of your Mars opposes the others sun, that CAN cause troubles when it comes to egos and competition etc. But I really wouldn´t be surprised if her Mars was in Cancer. That would be a conjunction to your Sun, so that´s completely opposite of what I mentioned before.
Good luck with whatever you decide to do about this distant connection between the 2 of you.


Jun 23, 2021 - 08:30

Jaided
»
jpb2021
Hi, Capricorn here.
I like a lot of what others already mentioned. I can resonate with a lot of it. If I were her and I had a crush on you (hypothetical you) for this long, all I´d want is for you to just come up and TALK to me already, lol. Capricorns can be pretty discreet when it comes to showing their interest in you so for her to give you all those gazes with no real move back from you, all you really have to do is be yourself, find a way, in person, to start a conversation with her. I have Aquarius in my chart as well so I do like to talk online, but maybe that´s not really her thing especially if she´s actually been dying to talk to you in person for a long time and has thought you aren´t interested. Capricorns work their charms from afar but they aren´t usually the ones to initiate when someone isn´t showing clear interest. I have a Cancer Sun in my life who really is the warmth (and a whole lot of crazy due to other signs) that my Cap sun in 5th needs. My dad and step mom married 20 years are also Cap and Cancer. Just go for it!! Don´t over think it, be yourself because clearly she likes what she sees. I don´t know her houses obviously but with myself and my 5th house in Capricorn I really crave romance and fun a lot but I am rarely the initiator. She needs your warm Cancer energy to break down her Icey Cap walls, lol. Just kidding. I hate the ´Capricorns are cold´ stereotype. We´re one misunderstood sign.
Oh and, I´m guessing you don´t know the rest of her chart beyond her sun sign, but if you do you should check her Mars sign. If it´s in Capricorn like mine, that Sun opposition Mars can be difficult. I dated a Cancer Mars and it was extremely hostile and mean after a while and eventually violent.. Not that I am blaming that all on one aspect but it´s very relatable for me.
If her Mars is in Cancer thats supposed to show what she seeks in a man, partially. It would be interesting if she has Mars in Cancer, that could further explain the strong pull towards you.
Hi RohiniMoon, thanks for thinking of me


Jun 22, 2021 - 22:14

rohini moon
»
jpb2021
Jaided is a real Capricorn... she has 4 major planets in cap in sidereal..
Hopefully she can offer some more assistance

Jun 22, 2021 - 20:02

pluto°rising
»
jpb2021
More confirmation from another Capricorn female - yes, you will need to make the first move and yes, patience is key.
There is some headstrong energy in the area of control on both sides of the Capricorn / Cancer match, both being Cardinal signs. Worth some research or perhaps someone here can chime in. I´ve had some close personal experiences with Cancer, it´s a smidge tricky but certainly not impossible.
Best wishes!

Jun 22, 2021 - 18:27

jpb2021
»
jpb2021
Thanks all for your advices.
@Luna Alba
I´m totally not a mind games guy, in fact I´m not very good at making things up or lying.
The instagram happened because she has this Personal Trainer account where she puts a lot of stories about her activity (she also puts a lot about food) and some times some things about her. That was how I started to know more of her and consequentelly paying more attention.
A good example of what I mean when say "staring" would be she passing close by and looking straight to me for some moments. But sometimes can also be turnning herself back and then pretending she wasn´t looking.
She had a funny one once: I had finished my workout and was leaving, I passed through the door and she was outside on my right. When she noticed me she kind of shake with a shy giggle and looked straight down. That was touching.
@nutelina
I rather not. She would think she is a second choice. I was looking at someone else then. But I was mindful, I noticed she was looking and I didn´t look back because I had respect for her and didn´t want to send wrong signals.
The other is definitely more attractive but if I could choose now, I would pick the Cap.
@fishcales
I will try to show her real effort and persistance. Also no more messaging on gram, was the first and last. Not acting desperate and not involving other people.

Jun 22, 2021 - 16:14

fishscales
»
jpb2021
I think Luna sums it up pretty well.
I also completely agree with her about avoiding the social media stuff.
Capricorn wants tangibility and real effort.
But obviously, don´t act desperate...I would like to think that no woman likes that, no matter what sign she is.

Jun 22, 2021 - 15:14

nutelina
»
jpb2021
Maybe start thinking about what to say to her that you waited 2 years...

Jun 22, 2021 - 13:53

Hellomidnightlovers
»
jpb2021
My best friend is Capricorn (and her husband is Leo but very cancerian in many ways).
Everything you did is completely fine. My friend is not really into social media, maybe it's the same for your crush. Nothing's better than real life interaction.
Capricorn (from my point of view) like to talk about : work, house, cook (not especially food but more the cook making process), roots (family stories)... and what I have seen with many Capricorn is that they are very slow speaker (with silences). If you let the silences blank, it becomes very interesting ! Capricorn will keep talking and getting more and more personal about things they say. Oh and if you talk about your job, they like ambitious and well placed people, but they hate when they brag about it. So say it, but modestly if you are concerned.
My advice is to make the first move. Capricorn can be old school. She is the girl, you have to get her. Don't wait too long. Life is short and some other men could be faster than you.

Jun 22, 2021 - 09:52

fishscales
»
jpb2021
I´m not a Cap, but I am married to one...
Just be yourself. Always the best policy when exploring whether a relationship could work out or not.
Plus, Caps prefer authenticity.
You already have the "opposites attract" factor working for you.
OK, here´s one hint: Caps like people with a practical attitude about things, including relationships. Not that they´re romance averse, but they are looking for that practical, realistic streak in someone. So if you have that, make it a little evident.
I´m not going to say they are so concerned with the partner´s status (as I´ve heard said), because in my experience, that´s not the case. But they are not going to tolerate a lazy person who sits around all day either. You have to have something "going on", or at least a plan, and then proviude clear evidence that that plan is producing concrete results...
Caps aren´t all serious business though...they definitely have a quiet, but powerful sensual side which can be fun to see if the relationship progresses...
In the beginning, maybe try something like food...in the early stages, I seduced my wife by making her stuff to eat

They appreciate the sensual side of food, but also probably find solace in the fact that you can "do" something, ie cook...



Moon calendar
Moon in

Pisces
Show calendar
»
Seek users born on
Seek users by nickname