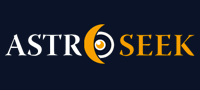 Astro-Seek.com Seek and meet people born on the same date as you ...
Astrology Forum, Astro Astrology Chart Discussions
---
Jolie0407
- Last answers to user's posts in the forum
Feb 16, 2021 - 10:17

Pilvityttö
»
Jolie0407
Ohno, I really feel you! Hope both of us will learn how to deal with this.. Its already a good start to acknowledge the problem and start workin on it from there! Bless you


Feb 15, 2021 - 15:15

divinesmack
»
Jolie0407
The soft Neptune aspects are among the worst in synastry. They don´t encourage you to dig deeper or investigate, so you will just let sleeping dogs lie. At least with hard Neptune aspects you feel irritation and so you take action.
I mean you´ve been in this relationship for three years now and by your own words you say things are getting worse. Idk what to say but explore other, more realistic options.

Feb 15, 2021 - 15:02

fishscales
»
Jolie0407
Yeah, if I had to rank the importance, I´d probably say:
1. Moon/moon
2. Moon/Sun
3. Sun/sun
Although at the same time, I really think a man´s sun conjunct a woman´s moon is probably the most powerfully unifying aspect in all of synastry...
Just the absolute archetypal power of it...hard to get around...

Feb 15, 2021 - 14:22

ZynCitrus
»
Jolie0407
a lot of obsession with ve0pl and also all those neptune aspects projecting...I was most stupid in my life when neptune trine my sun... total absent of mind and who the f I am.... if you can... run...but I think you will soom be able to, otherwise why would you asked here? you have feeling that something is not right... just try to be mindful and rational and time will do the rest... don´get pregnant

Feb 15, 2021 - 13:51

divinesmack
»
Jolie0407
I would say to avoid delusion.
You both have Neptune aspects contacting each other´s emotional planets. That shows romantic feelings and idealism. His Neptune is also in your eleventh house which can make you feel that your hopes and dreams will come true. But reality is often different than our imagination.
Also there is an obsessive component to this relationship, with your Venus conjunct his Pluto. I´m sure you share great intimacy at times, but I think there is a lot of drama too.
Also you´re a Sag and he´s a Taurus. He is okay with things staying the way they are; your passion requires you to explore and journey to see what´s out there. Oil and water don´t mix unless you both can adjust.
If you cannot get past those fights, and if you BOTH are restrictive towards one another, do you really think that would be a productive and loving relationship in the long term? Do you want your children to witness these fights and reproduce these relationship choices? Is there no other person you could date that you don´t constantly have to bicker with?
tick tock tick tock


Feb 15, 2021 - 13:18

nutelina
»
Jolie0407
Yes, from the top of my head I don´t remember how long it takes: But yeah, 10 years and almost opposite means 20 years for a cycle.
https://astrobutterfly.com/2020/04/…

Feb 15, 2021 - 10:37

nutelina
»
Jolie0407
Well look at your nodes, they are almost opposite.


Feb 15, 2021 - 10:27

Astro-Seek.com
»
Jolie0407
Just one Saturn aspect in challenge to anothers Mars is hard enough. I have this with many family members and have had it with a least one friend. I also have the double whammy with one family member. In my experience over time it only gets worse. I personally don´t like to fight with people or oppress them or be oppressed. The only way I worked it out with a friend was for our friendship to be rather sparse and distant, but when the rare occasion to come together happened (we had losts of supportive aspects)it was nice. Just not too much closeness, lots of freedom and respect.

Feb 15, 2021 - 09:21

nutelina
»
Jolie0407
Just take a break, you can´t fight Saturn. Give each other space. Are you living together?

Feb 4, 2021 - 16:15

martianlady
»
Jolie0407
It´s interesting that you both have aquarius rising with Jupiter there lots of positive energy. Also the exact moon conjunction which is an indicator of familiarity & perhaps past life connection.
The cluster of planets in Scorpio with the Mars opposition & the others mars squaring would be a sign of irritation but it´s something that has a familiarity as one of the Mars aspects will be yours at birth! So the person with the cluster of Scorpio planets already has the Mars connection in the chart, meaning they already have this energy. The others Mars might stir things up a bit.
Pluto Venus has lots of sexual steam too!

Feb 2, 2021 - 01:46

IIyyaarr13
»
Jolie0407
You are simply more sexual than he is, it really is that simple!




Moon calendar
Moon in

Capricorn
Show calendar
»
Seek users born on
Seek users by nickname