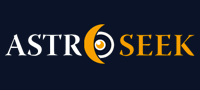 Astro-Seek.com Seek and meet people born on the same date as you ...
Astrology Forum, Astro Astrology Chart Discussions
---
_Enki
- Last answers to user's posts in the forum
Nov 20, 2020 - 12:06

JayJayAstrology
»
_Enki
Hi Enki!
I´m going to address all these questions. First, your past life symbol, the South Node of the Moon is in the 12th house. You were quite isolated in the past life - possibly imprisoned due to 11th house work. In the 11th house, we can be doing humanitarian work, but it can be any "movement" like a revolution, war, social or cultural crisis, a religious crusade, or a cult of personality type of group, like those involved in mass suicide. The 11th house is your "tribe" or group you identify with. So you were involved with a movement and lost. The 12th house is the house of troubles - where we experience loss, confinement, isolation.
So, something went wrong with your tribe in the past life - and you´ve come into this life to heal this wound. You have Moon-Jupiter-Uranus conjunct in the 11th house. This tells me you are exceeding smart, think independently and have some strong opinions about things. A writer - even fiction writing - can be a spokesperson for a group of people, so to speak. You actually may have been a spokesperson in the past life. Your Sun and Mercury in Virgo, 6th houae, says you want to be of service to others. Virgo is a good writer and Mercury is the symbol for writing, teaching and conmunication.
However, the psychoanalysis is very strong as well, Virgo is also very good at analyzing to understand, so whether you use it to be a psychologist or a writer, Virgo will enjoy doing both and can use psychology in writing or in counseling. Mars and Venus are in Scorpio, the sign of the psychologist. The 8th house is where we do deep inner work for self-transformation, and you have Pluto and Mars there.
The 10th house of career has Capricorn on the cusp - and Saturn is the ruler, found in Aries, 1st house. You´re an idea person. With this Saturn and Moon in Aquarius, you are intuitive, intelligent, full of ideas, and insight. No matter what you do, you need to give this part of you full range. You aren´t going to be happy feeling like you´re in a profession where you can´t express your ideas. You will become a leader in your field.
My guess is that you could be both psychologist and writer - and you will help people this way. I think you may be part of a thought movement, but you will probably not join an organization. You will simply stand out and be followed.
Emotional stability. Emotions are heightened with Moon conjunct Jupiter and Uranus. You are quite sensitive. You´ve also got Venus conjunct Chiron in Scorpio. You probably start analyzing emotions but then get lost in them rather than resolving what you´re analyzing. If you begin worrying or feeling anxious about the feelings you´re exploring, then this is a negative use of Virgo. Analyzing to understand deeply is the positive use. It´s probably negative Virgo that´s part of the problem here. You really need to keep a watch out for fear, worry, anxiety, self-doubt, self-criticism, guilt - any feeling that feels weakening or victim-like - helpless, out of control. That´s negative Virgo. If you can challenge those feelings and stop yourself - and ask WHY? Why am I feeling that. This sobering question puts you back into your mental space and out of the feeling space. Your challenge is to be mental or intellectual about your feelings instead of getting lost in them.
Since you are a quite sensitive person, limit your time with other people and carefully choose who to be around. You can be thrown into an emotional "thing" when relating to people because you feel them and need to have really strong boundaries. You need to know your feelings as separate from others. Anchor yourself in ideas and thoughts and your thought processes and you will do better in stabilizing your emotional world.
You are very young still. Relationships are difficult for everyone. I think you are right to be cautious with people. Please don´t beat yourself up over that. Having an Aries rising and a strong Uranus-Aquarius including the Moon, you are quite freedom and independent loving. It does grate on the need for compromise in relationships. Virgos have extremely high expectations and strive for perfection - so your standards are going to be very high - another strike against ease in meeting someone. It´s really a matter of meeting the right person - usually. I don´t know enough about you to know exactly how you could improve your chances - but I hope you can play with the information I´m giving you.
This is not a full chart reading, as I´ve focused on your specific questions. I hope this is helpful. Do you have any questions about what I´ve said? Was I on the right track?
____________________________________________________________
My website:
http://thesoulmustsing.weebly.com
- I do astrology readings, dream interpretation, an mind-body healing by donation and workshops at reasonable rates.

Nov 19, 2020 - 21:23

ram_goat
»
_Enki
Thank you for the words Tebal. Honestly, the hardest part is so many sources and people tell me that I don´t open myself to others easily, nor am I authentic sometimes. I´m sure they´re right, but often I´m unsure what to do myself. Gods, I´m unsure of the nature of my vulnerability. I´m not sure, but it could be the fear to be myself in public because of my rough childhood and the repression of my skills and interests. I just internalised everything and now I´m paying the price for it.
Well you need to consider- what is a more honest representation of yourself?
You as you are.. faults and all..
or some image you invent in your head about the "you" that you think people
want to know and will accept?
You are living a lie, my friend.. just be yourself. Let the ones who like you, do so honestly and genuinely, and let the rest be damned. It is what "normal" people do, no matter which words they use to describe this.
No wonder you feel inner tension, you are living a dishonest life. Who wouldn´t feel inner tension under those circumstances?
But you must also accept that not everyone will love you. Not everyone will
like you. Some will hate you- some unjustly for no reason at all, others because of your actions, or some other cause. This too, you must simply accept, and get on with things. Your destiny does not sit waiting for you standing in place in a puddle of your own emotions. You need motion.. forward progress.
.

Nov 19, 2020 - 20:42

Tebal
»
_Enki
Hi.
The same thing happens to me as you, especially at the level of relationships, I also want to be a writer, and my emotions have always been very unstable, I have practically suffered all my life, in short, I want to tell you that recently I have been studying more about astrology, I saw that you have Chiron and Venus together in house VII (house of emotional ties, commitments, couple, etc. in Scorpio), Venus there is very deep in her feelings, gives herself completely and expects the same from the person she loves, Venus in Scorpio is total fusion, it is also possession, fidelity, sensuality but in that zodiac sign one lives intimately, or only with whoever one chooses, makes people more selective because their feelings are really intense. That it is together with Chiron, speaks of a great personal work, you can heal yourself from the affective lack and transcend it, go further,I think it´s a reflection of how pure your feelings can be and also how much they can hurt.
Another important point is the tension that exists with the moon, chiron and venus, I think that a certain vulnerability is reflected there.
I don´t know you, but I know that you do know a lot about yourself, you know what you want, what you need in your life, you know what would make you happy, especially on an emotional level. I believe that Chiron calls you to open the energy of Venus as if it were a blooming flower, without releasing that pollen and displaying the beauty of its petals, the world will never be able to see how wonderful you keep inside.
I also have Venus in Scorpio and it is difficult, but we cannot pretend to have meaningful ties if we close ourselves, sometimes we have to open the doors of our world. I hope this has helped you.

Nov 19, 2020 - 19:57

ram_goat
»
_Enki
moon conjunct uranus & jupiter in 11th
jupiter expands and increases all he touches.
moon square venus (in 7th house) in scorpio
also square chiron
mars (8th) square jupiter (11th)
bad aspects between houses 6,7,8 affecting the things of the 11th house
merc (6) in virgo sq pluto (8th) in sag
Read up on those things first.. see what you learn.

Nov 6, 2020 - 00:33

Sunnyshadow
»
_Enki
You should rename this topic to
Paper airplane thrown into the primordial mass of chaos without embodiment
Sounds cooler


Nov 5, 2020 - 22:40

rohini moon
»
_Enki
We are, yes ..And glad you understand. Welcome!


Nov 5, 2020 - 17:41

rohini moon
»
_Enki
Hey, don´t throw things at Into The Void, she´s my friend.



Moon calendar
Full Moon in

Pisces
Show calendar
»
Seek users born on
Seek users by nickname