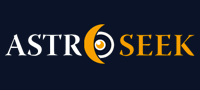 Astro-Seek.com Seek and meet people born on the same date as you ...
Your best predictions - Discussions, questions
---
Your best predictions
October 14, 2021 at 18:38 (UT/GMT)

Psyle
Your best predictions
When it comes to predictive astrology most of the time we end up deciphering an important event after its occurence. It hits the nail right on the head. But it may happen that every once in a while we actually see something coming. Before discovering astrology I used to work with clairvoyants who would sometimes, just by looking at me, give me accurate predictions, along with precise natal delineations and they would also trigger potent healing experiences. Nowadays astrology has granted me more autonomy.

Here are some of my favorite predictions so far.

1) I did not predict this one but I eventually connected the dots. In 2015 I read a book (written in 2008 by a clairvoyant) which gave some peculiar predictions. It claimed that in 2020 there would be a sudden drop in world population (5%). And then in june 2047 there would a much bigger drop (62%). Admittedly I wasn´t sure what to make of it at that time. Then in 2020 it all became clear. It started to make sense during a very lucid period of my life (Progressed Sun on natal Uranus, transit Jupiter on natal Sun). William Blake (with a natal Sun-Jupiter conjunction in Sagittarius) was also known for his prophetic insights.

Transits : 2020 (Capricorn stellium and solar eclipse, Solar Cycle n°25 start, Chiron conjunct Lilith). 2047 (18th june 2047, 05:01 PM UT) (Uranus opposite Pluto, Sun-Mars opposite Saturn, Moon hits Lilith-Jupitrer-Neptune).

2) An important teaching inspection was set to come between february and june 2021. But the actual date would only be given a week in advance to every teacher. That´s a stressful 5 month gap of uncertainty. Then I saw an incoming peak of activity around the 14th of may 2021. The actual event took place on the 11th of may. This prediction enabled me to perfectly ajust my work schedule months in advance and get everything else out of the way right on time.

Transits (long-term then short-term): Saturn return. Progressed ASC conjunct Progressed Mars. Progressed Moon conjunct natal Mars. Lilith and New Moon opposite natal Pluto. Mars conjunct natal Moon. Moon conjunct ASC (timing tool).

3) This year´s long-term transits indicated a more active social life albeit with some emotional turmoil (12th house Venus return). One night I saw an important activation of my natal Vertex. So I decided to join as many events as possible. In one of these I ended up meeting a Sagittarius woman with whom I share a very potent synastry (Venus on Vertex, ASC on DSC, Sun on Sun, ASC ruler on ASC ruler). The nonverbal and telephatic communication was incredible. It totally felt like a Vertex activation : like a karmic thunderous stargate of some sorts. In retrospect that night the Sun hit the composite DSC (with Venus on composite Jupiter and Moon-Jupiter on composite Saturn).

Transits (long-term then short-term): 5th house Venus profection year, Solar Return Venus on natal Pluto, transit Ketu sextile natal Venus, conjunct natal Mercury. Venus return Moon conjunct natal Vertex. Transit Venus on my natal Vertex. With. Transit Moon on Lunar return DSC. Transit Mars trine natal Venus.

4) One weekend I decided to go out (Venus sextile natal Uranus Neptune, Mars-Sun trine natal Venus) and I saw an incoming peak moment on Saturday at 5:46 PM : the Moon hits lunar return MC, opposite natal vertex, trine natal Uranus. And the Venus transits were the most exact on saturday. Indeed that same woman appeared out of the blue around that exact time (5:46 PM) while I was visiting an outdoor event and we ended up having a lovely evening.


What about you? What are your favorite predictions so far ? You can also mention some of your most appealing past events figured out in hindsight.

Posts in topic


Moon calendar
Moon in

Gemini
Show calendar
»
Seek users born on
Seek users by nickname