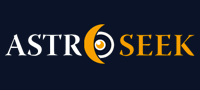 Astro-Seek.com Seek and meet people born on the same date as you ...
The Bible and Astrology - Discussions, questions
---
The Bible and Astrology
March 8, 2023 at 00:38 (UT/GMT)

FOWL
The Bible and Astrology
The Bible seemingly has a dichotomous and almost schitsophrenic relationship with Astrology. Seemingly....
The book is riddled with astrological symbolism, the Magi were clearly astrologers following "The Star" to the West... on and on... to me the stance of the Bible on astrology is clear as day however.... We see here, from Second Kings, Chapter 23, a clear admonishment....
"V.5 And he put down the idolatrous priests, whom the kings of Judah had ordained to burn incense in the high places in the cities of Judah, and in the places round about Jerusalem; them also that burned incense unto Baal, to the sun, and to the moon, and to the planets, and to all the host of heaven."
But note, the admonishment here is towards those who worship the planets and luminaries as deities... (this is further complicated by how clearly Jehova is an avatar of Saturn, and Jesus a Solar Hero.... but I digress....) throughout the books it is clear that the wise men of God do watch the stars. The differentiation is blatant... aligning synchronously with the movements of the heavens, which were made by God to shine light upon us, is a separate issue from worshipping them as sovereign deities wherein we give ourselves over to their power, as oppoosed to using them as tools for attuning to God´s mastery of creation. It´s crystal clear to me... as it is in the very First chapter of Genesis....
"V.14 And God said, Let there be lights in the firmament of the heaven to divide the day from the night; and let them be for signs, and for seasons, and for days, and years:"

Posts in topic


Moon calendar
Moon in

Pisces
Show calendar
»