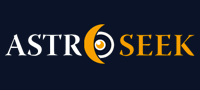 Astro-Seek.com Seek and meet people born on the same date as you ...
Before May Ends - Discussions, questions
---
Before May Ends
February 27, 2021 at 19:01 (UT/GMT)

RA_
Before May Ends
Original Subject Title: Before February Ends
I´m sharing this article here.
"Life is all about relationships, and love is the point of it all. Life is imperfect, we are all flawed, life is unpredictable, and we all make mistakes. We waste our time and energy, we stray from our paths, and we harm each other. Yet love makes it worthwhile and allows us to forgive others and ourselves."
https://www.vancouverisawesome.com/…

Posts in topic

goldenlion32
Nice song I have been listening to the last few days! Love his the highest vibration! I learned this back in 2016, since you can only be living in fear in the moment or crank up that volume of love in your physical existence.
I remember back in 2010 a mentor told me I needed to reach self-mastery of my Taurus to teach others to stand in their higher love and joy even in the middle of the storm.
When you can dance in the thunder storms of life you´ve got it made. All that love and joy is within us.
This is the thing Taurus is all about the Adversity, the Obstacles, the roadblocks and sure, the world can be falling down around you, but it´s still where you can embrace and access that higher love.
https://www.youtube.com/watch/…


RA_
»
goldenlion32
Thank you for sharing Goldenlion32. Very nice words and I´m a fan of these two artists. 🙂


fishscales
»
Dilanakia
That saying reminds me of the Mark Twain quote for some reason...
"I am an old man and have known a great many troubles, but most of them never happened."


RA_
»
goldenlion32
https://youtu.be/ylK05W69Vvk
Nicole Scherzinger and Enrique Iglesias are half Filipino.
https://open.spotify.com/album/…
https://music.apple.com/us/album/…
https://youtu.be/Lacca65tdHQ
Global artists sing Pinoy love songs.


RA_
On February 28, 2021, at 08:18. I wrote this post reply as means to break the two opposing sides. Unfortunately this time I wasn´t able to do that.
Astrology is written like a projection or a forecast it is not a complete description of a person. We have to consider the environment and time and the experience of one person. Maybe the reason why we encounter them who has the same energy or similarities with someone we hate or try to escape. Is an indication that we have to figure out from within ourselves the message the universe has been trying to send us. In life we try to keep moving forward as we try to achieve our dreams and ambitions, then one day will realize that we end up facing the same thing that has been long forgotten. There´s a lesson behind why we had to experience these things. Acknowledging someone´s flaws or incompleteness is another way for everyone to find Peace. The good thing is we don´t have to live for a hundred years to experience the different kinds of heartaches present in the world. It´s okay to feel the way you´re feeling. Knowing that you´re into astrology you are also trying to figure on how to live your life peacefully.


RA_
The Art Of Letting Go
By Rania Naim
Updated May 15, 2021
https://thoughtcatalog.com/rania-na…
Woman Discovers She´s a Princess at 28
By NowThis News
Published on May 25, 2021
https://youtu.be/Ie_m_eBevUI


RA_
https://youtu.be/qPC8AeU0_-8


RA_
The Astrology of Honesty: Indicators of a Trustworthy Partner
by Nadia Gilchrist
September 25, 2013
https://sasstrology.com/2013/09/…
<more>
In reality, every sign has the potential to be a trustworthy partner (or a flake). But some natal energies are more likely to result in honest behavior. Whether it's because the person can't be bothered to lie, needs reliability to feel safe, or considers themselves above all that, the end result is someone you can trust.
How to Spot a Romantic Deceiver
by Nadia Gilchrist
September 25, 2013
https://sasstrology.com/2013/05/…
<more>
Astrological red flags of the guy or gal who is so good at drawing you in, then letting you down. Some of these aspects will be obvious, some not. One caveat: although these aspects can be associated with manipulation or deceit, every person with these sign/planet combinations is not guaranteed to manifest their negative expressions. Everyone has a choice about how they use the energies in their chart.
Your Horoscope: Find Out the "Type" of Man or Woman you are Meant to Love.
By Larry Schwimmer
March 11, 2016
*Eleditor's note: Astrology isn't a religion. We're not sure it's a science, either. It's magic, maybe. But, as with feng shui, say, things affect things. So as long as we don't go blaming our problems on the stars, as long as we assume responsibility for our own actions…well, hell, a little auspicious coincidence and applicable wisdom can't hurt. And so, with that grain of salt…enjoy!
https://www.elephantjournal.com/201…
<more>
Are you a CARING partner based on Numerology?
By Star Dust
June 29, 2010
The guiding and refining science, describes in detail about the characteristics of persons governed by different numbers and their effect on relationships
https://www.astrogle.com/forums/…
<more>
5 Things You Should Look For in Your Partner´s Birth Chart to Determine If You´re a Good Match
By Katie Robinson
January 2, 2020
https://www.popsugar.com/love/…
<more>
POPSUGAR asked astrologer Stephanie Powell, head of content for Horoscope.com and Astrology.com and the face behind the hilarious zodiac meme account @leonamoonastrology, to share her thoughts. "Birth charts are like an individual´s fingerprints," she said, adding that your sun sign is only a surface-level representation of your identity. If we´re considering love language, that would be Venus. If we´re considering how we feel nurtured or taken care of, that´s the moon. And communication style? That´s Mercury.
Marriage astrology-future spouse appearance of husband or wife
https://evalom.com/marriage-astrolo…
<more>
https://www.vinaybajrangi.com/marri…
<more>
What Are The Features You Look For In A Partner, Based On Your Zodiac Sign
TIMESOFINDIA.COM
May 13, 2020
https://m.timesofindia.com/life-sty…
<more>
Type Of Spouse/ Partner In Astrology As Per Planets, Signs In 7th House
Astrologer Shankar Bhattacharjee
https://astrosanhita.com/type-of-sp…
<more>
Characteristics of your future spouse
By priyanka gupta astro
Tuesday, February 3, 2015
http://priyankaastrology.blogspot.com/…
<more>
Probable Physical Features of your Spouse
https://www.truthstar.com/probable-…
<more>
https://www.talktoastro.com/article…
<more>
https://indianastrology.co.in/8462-…
<more>
https://theastrologer7.wordpress.com/…
<more>
https://akashvaanicom.wordpress.com/…
<more>
https://vedicknowledge.in/marriage-…
<more>



Moon calendar
Moon in

Leo
Show calendar
»
Seek users born on
Seek users by nickname