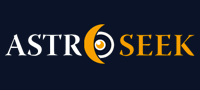 Astro-Seek.com Seek and meet people born on the same date as you ...
Busy 11th house and career insight? - Discussions, questions
---
Busy 11th house and career insight?
December 11, 2020 at 08:41 (UT/GMT)

Gino1417
Busy 11th house and career insight?
For the past few months I have been feeling like I am destined ( cliche I know) for more than what I'm currently doing in life . I work in a leasing office as an assistant manager, but I feel like I have so much more to offer. I'm not sure if this is just a passing phase, or if there is anything in my birth chart that might suggest this. Also I would love some insight on my 11th house. I have a lot of planets in my 11th house , but upon researching it I haven't been able to find out a lot of information regarding it since looking at the individual aspects seems kind of contradictory. I would really appreciate any insight you guys could give

Picture attachments are visible to registered users only. (
Log in
)

Posts in topic
December 11, 2020 at 13:08

JayJayAstrology
Hi Gino!
Your past life symbol - South Node in Cancer, 4th, tells me you were greatly defined by your family. They did not support your highly individual chart - you´re a bit different with all those Aquarius planets in the 11th. You were not allowed to develop your true self. So yeah, you´re here to remedy that - to find your true calling and to feel it from deep inside yourself.
Looks like you´ve lost your confidence and the urge to explore who you are and want to be. Maybe they didn´t support your creative spirit - because you´ve got creativity oozing out of your ears. You´ve got a Pisces Sun and Mercury and Rising Sign - and Pisces can be extremely creative in any of the arts - or in any profession that requires creativity. It can be a spiritual placement too - but both have access to inspiration, imagination, intuition and creativity.
Aquarius is also extremely intelligent, inventive and intuitive. You probably have pretty good analytical skills with Jupiter in Virgo. You may be a very thoughtful communicator with Mercury conjunct ASC.
If you don´t have a clue as to what you´d like to do, perhaps taking a career aptitude test at your local community college might get you thinking about your possibilities. You could be good with computers, teaching, writing, all the arts, the health professions and sciences - but I´m sure there are any number of combinations of these that would produce other potential careers.
YES. You need to explore your potential. I think you´re very smart and you have a higher calling. You might ask for a good dream to point the way. You just need to have faith in yourself and know that you don´t have to be the person your family wanted or needed you to be.
_______________________________________________________________
My website:
http://thesoulmustsing.weebly.com
- I do western astrology readings, dream interpretation, and mind-body healing by a donation of your choice - and classes at reasonable rates. Sign up for my newsletter!

December 11, 2020 at 17:14

Gino1417
»
JayJayAstrology
Hi Jay Jay,
Thank you so much for your response! I posted this without much hope for a response so I really do appreciate you. I think I will take your advice and go take an aptitude test. I feel as if I'm at a crossroad and don't really know where to go from here. I've been thinking about going back to school but even that feels odd to me. You've really given me a lot to think about , thank you!

December 11, 2020 at 17:26

JayJayAstrology
»
Gino1417
You´re welcome. I wish you much luck in finding a meaningful and interesting new career. You just need to give yourself a chance, I think!

December 11, 2020 at 17:38

leorising
i believe that your southern node in cancer and moon in the aquarius at 11 may mean a family based on social rules, and these rules are worth more than the feelings of the family members involved. for example: if you were born in this family and were born with a situation that is not well accepted by the social system, you are treated in that family with this distinction. you have your value within the family linked to your social role, I don´t know if you have already noticed this kind of difference in the world ... this moon at 11 may be moved by interest, only speaking with some else for benefit
so in this life you came detached from all that. you came to pursue your career with North Node at 10. this career will be carried out within that social system that your family is in, so it is an even colder place. I suggest you learn the rules of the social game, find out how everything works, because your career will need this knowledge


December 12, 2020 at 08:33

ShriSaiganeshE-jyotish
Sun-mercury debilated pisces aspected by lord jupiter, literary-oratory-astro aptitudes, mercury pisces emotional and confused, prone to health issues skin-feet etc; gradual improvements; Leo 6th preference for admin work; Wear green emerald for debilated mercury over pendant touching heart;
Ascendant lord jupiter virgo 6th, health issues liver etc, critical thinking, good for audit-editorial roles; wear yellow sapphire over pendant touching heart; prayers for saint of faith, offering yellow flowers wed evenings;
Moon-mars-venus-saturn acquarius 11th stellium, indifferent towards friendships-relationships; artistic and innovative aptitudes like martial dance, mechatronics, aeronautics, water surfing, etc, govt roles, Moon lord 4th, gains from mother-property but difficulties for mother; venus lord 7th, gains from marriage-spouse; wear pearl for moon over pendant touching heart;
Moon acq airy, uncertain, breezy, not knowing where it would rain, clouds blowing away;
Jup-sat year ahead transit acq stellium 11th, gains through research-advisory roles;
Rahu NNode capricorn 10th for career, hardworking, aiming high but lonely planet, inclined to foreign assignments, southern continents, countries, towns etc.
Jupiter lord 10th over 6th, calling for extra efforts towards career;
Ketu SNode over cancer 4th, hyper-sensitive and intuitive, detachment from mother-motherland, pain-injury-surgery heart-lungs etc; Prayers to Mother Goddess offering red flowers Mon evenings;
Ketu coming 1.5yr transit sag 9th tending to distant lands-travels, distancing from father;
Hope enables take stock, share how true-useful traits-talents-health-life trends-ideas to pick judiciously. Wishing you well,
JYOTISHBHUSHAN SHANTARAM
www.shantaram.online

December 30, 2020 at 15:44

Gino1417
»
leorising
Hello leorising, thank you so much for taking the time to response to this , I apologize for the delay in my response. I have to say their is a lot of truth in what you said especially about my family. Looking at my chart are there any career suggestions you may have ?

December 30, 2020 at 15:52

Gino1417
»
ShriSaiganeshE-jyotish
Hello ShriSaiganeshE-jyotish, thank you so much for responding to my post and I apologize for the delay. I will be honest with you I hear some confusion with some of the things in your post, but I do appreciate trust you gave me suggestions on things I would be good at, as well as possible hobbies. Thank you so much!

December 30, 2020 at 16:35

leorising
I did not study this part of career in depth, but my intuition says that it could be a career linked to the government function and would be carried out within the social system. some career linked to politics could be ...




Moon calendar
Moon in

Libra
Show calendar
»
Seek users born on
Seek users by nickname