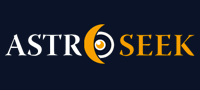 Astro-Seek.com Seek and meet people born on the same date as you ...
How has 2020´s Capricorn transit affected you? - Discussions, questions
---
How has 2020´s Capricorn transit affected you?
December 9, 2020 at 18:03 (UT/GMT)

Psyle
How has 2020´s Capricorn transit affected you?
Astrology moves forward thanks to two things : statistical analysis (lots of data) and mythological research. Many people have encountered unusual events during 2020, I´ve recorded some of them. We all know what happened on the global scale but let´s take a look at the scale of the individual with 3 short questions.
-Which of your houses are in Capricorn ?
-Do you have any natal planets in Capricorn ?
-How has 2020 affected the theme of these specific houses in your life ?
Example : I have house 8 and 9 in Capricorn. This year I´ve gained a lot of occult knowledge, I´ve had debts randomly appear and disappear. Strong Saturn moving through the 8th house stopped a long term financial aid coming from my family but that went well thanks to new sources of income from my career. Besides, my father (Saturnian figure) has forced my bank and other corporations to pay back some money they were taking from me. I have finally made progress in my career (Capricorn energy, and dominant natal Saturn). I´ve also had new sexual encounters this year. A friend of mine has house 5 in Capricorn and she had difficult times with relationships (breakups,etc...). Some people with natal Capricorn stelliums have been loosing in touch with reality, one has lost a few close acquaintances. Someone else with her IC in Cap/Sag has moved back with her parents.

What about you ?


Posts in topic
December 10, 2020 at 20:18

LotusStar
In my 3rd house... I´ve had really really sucky neighbours / living situations during this period.
I finally had moved to a beautiful apartment in the summer of 2019 or so I thought, only to get the upstairs neighbour from hell who has obnoxiously loud sex and stomps around all day, and plays music loud at night when I´m trying to wind down. I didn´t notice it as much last year or I swear it wasn´t as bad, because I would be at work all day and worked long hours but this year with covid and being home it´s unbearable. I´ve had other stuff too, like they did major construction/renovation in my building in the space RIGHT under my apartment for almost 3 months in summer and had to hear constant loud drilling waking me up at 7 am every day. I feel like I´ve been complaining non stop to the landlord with issues upon issues this whole year, but my complaining seems to have helped at least a BIT with the upstairs ahole and the construction stopped now.
Its just been horrible honestly. I am trying to think of a silver living and can´t. 😦

December 11, 2020 at 07:11

Ioaanaa08
I have 4 planets in Capricorn 10th house saturn uranus mercury neptune
This whole year pluto was in conjunction with my natal saturn at 23° ,i think it still is .
What changed the most was family related , my mom had health issues she is my saturnian figure i always thought she is like supermen and she knows it´s all but now I know better and just thing she is too stubborn and somehow i let her manipulate me in someway or another . I don´t blame her ,we don´t know how to be parents ,no one teachers us that .
Also have debts mostly because I didn´t work at all for 2 months . I´m the only one working so all the responsibility is on me , that´s nothing new tho 😂
Ahhh i started to learn astrology this year i think it started when I was in quarentin .
I´m not into love and stuff like that but in March someone message me on my Instagram and we talked for months now , he´s that kind of person that i thought doesn´t exist in this world
But he lives in another country also i prefer it like that cuz I´m sooooo scared of commitment . I have to be responsible for my family don´t have time for dating ( that´s just an excuse i guess )
Anyway hope next year it will be better

Picture attachments are visible to registered users only.
(
Log in
)

December 11, 2020 at 07:47

Wolfmoon
Capricorn is my 12th house. I have mars there. It´s been a year.
Got out of an abusive relationship. Wrote off my van by blacking out to what I can only assume was Blackmagic. Sold a house. Cat got chased off. Dog was taken by the ex. Work has been a struggle. Bought new house. Have a pup from my old dog. Had some spiritual insights and closed some dark chapters in my life. I got my life back.
Timing of everything this year has been surreal. However, I am looking forward to the transit being done


February 9, 2021 at 17:56

Psyle
Thanks a lot for your answers.
The chinese new year is approaching so we are nearly officially done with the storm of 2020! Right on time for the end of the harsh Taurus-Aquarius square which has kept covid alive after december.
So I´m bumping this thread in case other people feel like giving their summary.

February 9, 2021 at 19:24

Psyle
»
(dragonfly)


February 10, 2021 at 02:36

nikkia
The 2020 Capricorn Counsel was in my first house, which is empty in my natal chart. I got total make-over, in reverse. Life got very plain and simple. So did I.
I´ve always worked hard, but for the first time, I rested a lot, too. I´ve slept more in the past year than my entire life combined. Weird, but feels great.
Odd = People from my past keep popping up. Six so far...and counting.
Last March, I had Covid-19. It was a horror but I survived. It also dawned on me that I have crossed off everything I ever put on my Bucket-List. So very grateful.
Without society or its institutions ´grading´ my existence on the sliding-scale of assery and judgement, I found a new freedom. At this point of my life, I´ve got absolutely NOTHING to prove to anyone. I´ve stopped caring if somebody thinks I have to prove something to them. I don´t.
2020 changed me inside and out. Divine timing. There was true independence gained here. A beautiful wholeness like I´ve never felt before. I am both lighter and more grounded at the same time.
With Pluto still in the later degrees of Cap in my first house, the long-haul adventure continues as 2021 is astrologically epic for my second house stellium. Whole new cycles are beginning as I write this.

February 10, 2021 at 06:39

sprag
i have Capri stellium, wasn´t so bad, i felt more "natural" and more powerful, better word is harmonious. Semptember was most challenging month as i had one rough personal encounter but it passed.

February 10, 2021 at 09:17

Psyle
After reading all these reports (astro-seek, reddit) 2020 seems to have intensified the house which welcomed the Cap stellium.
It seems that the slightest affliction or strength (aspects) in that house´s natal ruler got greatly magnified. That natal ruler is usually Saturn if the cusp is in Capricorn, or Jupiter if the cusp is in Sagittarius, etc...
For example Waszka nearly lost her husband and her natal Saturn is square Venus.
In that sense I am lucky to have a very strong natal Saturn. It´s my most dominant natal planet. I have Saturn in Aquarius H9 conjunct MC, trine Jupiter, sextile Sun and unafflicted. Effectively 2020 was very positive for me. It deepened my entire philosophy (H9), through H8 themes it paved the way for my career and 2021/2022 is bringing my 1st Saturn Return (conjunct MC).



Moon calendar
Moon in

Pisces
Show calendar
»
Seek users born on
Seek users by nickname