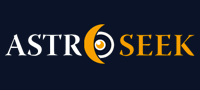 Astro-Seek.com Seek and meet people born on the same date as you ...
Saturn Outsider - Discussions, questions
---
Saturn Outsider

December 6, 2020 at 23:17 (UT/GMT)

Astro-Seek.com

System message: Post has been written by user guitarperson2, who already deleted profile on this website:
=====
Saturn Outsider
Good afternoon all my peeps. Who else out there has no links to Saturn? Links being dispositors in other placements from Asc - Jupiter. My whole life I've been an outsider and I firmly think this is why. From being alone on the playground to skateboarding to having my own business lol. Who else does this resonate with?

Thx peace and love to all
Kyle

Posts in topic
December 6, 2020 at 23:36

rohini moon
I think I see what you´re trying to say.. I think this is because you have Saturn in the 5th house. 5th house of fun/activity games. Just as you mentioned...skateboarding Alone, activities alone. Would certainly restrict fun and friends. Also as its opposing your Sun, Mercury and Jupiter in Gemini. You got a lot of ideas, don´t you? Your mind/ideas are always on GO! But Saturn leering at it in opposition is most likely restricting any kind of "fun" you may or may not have with others. On top of that, as a Leo ascendant, you probably don´t mind some praises every now and again from people - you´re ruled by the sun, and Saturn is in the natural house *of* the sun. They´re enemies.

Sun opposite Saturn will always bring restriction in life, difficulties with father... However in your case, you have the dispositor of the house also aspecting it, Jupiter. Great benefic and it also helps Saturn is in a sign ruled by him, because it most certainly lessens the negative blow..


December 6, 2020 at 23:48

Astro-Seek.com
»
rohini moon
System message: Post has been written by user guitarperson2, who already deleted profile on this website:
=====

Yes that too! Haha. My Saturn is at home in capricorn so it's a dead end there. However I'm likeable, just unpopular. I hate showing up to parties because I just feel so judged. However the Leo elements can handle it, but the cancer elements whither a bit.

December 6, 2020 at 23:55

rohini moon
»
guitarperson2
I was looking at your chart in Vedic

either way´ I think you understand. I can see the likability with all the Gemini.. Geminis are always likable.. But people usually end up thinking they´re Satan in the end.

kidding. Sort of.

Edit : I really don´t have anything against Gemini´s.... I once dated one, for a few years, I´ll leave it at that.


December 7, 2020 at 15:34

JayJayAstrology
I´m curious why you think Saturn is the outsider. Uranus is in the same house and sign - in a wide conjunction - and Uranus is considered the Outsider of the zodiac. Then you have Sun, Mercury and Chiron in the 11th house - Aquarius´s natural house, ruled by Uranus. More possible symbology for being an Outsider - Rebel - Genius - someone who´s cut from a different cloth.
Saturn is more about traditional status quo energy. It is the insider.
Your planets in the 12th and ASC South Node - also can contribute - and Aquarius DES. Part of your past life wound is about how you present yourself - something wrong with the way you do Leo. The chart speaks of Leo overhaul - you´re revising your self-identity this time around. You´re letting go of negative Leo stuff that doesn´t serve you.
Virgo is a Co-ASC and it serves to humble Leo. Uranus in the 5th will help Saturn be more flexible and allow you develop a more unique and authentic sense of self. You´re here to evolve the way you think about who you are, to learn to be more attuned to feelings - yours and others - and to learn who you are through relationships.
I bet you´re super intelligent too. I´m sure you have real charisma and the ability to touch others in a special way. You also may be super creative or inventive. There are real gifts here - Being an outsider and independent is an Aquarius-Uranus thing, but Saturn also has a sense of solitude, hard work, dedication and responsibility. You have them both in the same place.
Alone isn´t bad. There is more opportunity to have deep contact with one´s soul - and perhaps this is exactly what you feel. If not, I bet you will.
_______________________________________________________________
My website:
http://thesoulmustsing.weebly.com
- I do western astrology readings, dream interpretation, and mind-body healing by a donation of your choice - and classes at reasonable rates. Sign up for my newsletter!


December 8, 2020 at 05:31

Astro-Seek.com
»
JayJayAstrology
System message: Post has been written by user guitarperson2, who already deleted profile on this website:
=====

Thank you! This is my first professional reading to be honest. I meant myself like I was an outsider of Saturn because I don't have any Capricorn or Aquarius placements and my Saturn is at home. I do fine in groups but my involvement often feels inorganic.
It is funny how my Saturn and Sun are in each other's houses.
This reading really broadened my perspective and reinforced some of my existing knowledge, especially the Ketu Ascendent Leo. The north node is definitely where I struggle, with relationships but like you said it's my life's work not something I'm supposed to be good at.
Jupiter in Gemini definitely gives my intellect an overhaul. This moon in Virgo is turning my overthinking into warp speed also.
Thanks again 🙏🏻

December 8, 2020 at 11:25

JayJayAstrology
»
guitarperson2
I´m confused. You DO have Capricorn and Aquarius placements. You have Saturn, Uranus and Neptune in Capricorn and North Node in Aquarius on 7th house cusp. And then you say, Saturn is at home - in Capricorn - so your statement is just confusing. Did you mean to say - no personal planet placements in Capricorn or Aquarius?
And is this why you´re saying you feel you´re an outsider?
You can´t be an outsider of your Saturn. All the planets symbolize the energy you are personally using. You embody Saturn in Capricorn in the 5th house. Saturn represents all your good and bad karma from past life - and holds you to them - so that you are forced to see them through life experiences. Saturn holds your gifts and wounds and makes you focus on them.
You were creative in the past life. And you´re bringing it forward. And you´ll work on gaining self-confidence and releasing the tendency to take too much responsibility for others.


December 8, 2020 at 23:21

Astro-Seek.com
»
JayJayAstrology
System message: Post has been written by user guitarperson2, who already deleted profile on this website:
=====

Awesome, this is very informative so thank you! I always saw Saturn as the cool kids like people with Capricorn or Aquarius in their rising sun moon or merc/venus... I mainly am speaking about dispositors how nothing points to my Saturn and my Saturn is in its home sign therefore doesn't influence other placements (I.e. Saturn in Aries to mars). Dispositors have helped me identify my most active planets being sun moon and Venus, obviously with 3 Leo plce ya sun being dominant but cancer sun pointing to libra moon pointing to venus Leo and repeating. It makes sense because I've had mars energy but my mars has to be sparked by someone else's placements of scorpio or Aries especially with partners in business or personal, I'm a laborer (home remodeler) with my own business/clientele. I discovered dispositor through KRS astrology and I could be using them wrong! I do know that Jupiter going into Capricorn was how all this pandemic stuff began. Funny that I started my own business at 27/28 literally the same month of my Saturn return (Capricorn). But I've always been an open minded person and learning astrology more and more is very rewarding and sometimes harsh but there are many valueable lessons here. Thanks again 🙏🏻



Moon calendar
Moon in

Pisces
Show calendar
»
Seek users born on
Seek users by nickname