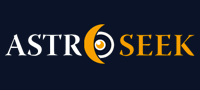 Astro-Seek.com Seek and meet people born on the same date as you ...
12 House- House of Bad Daimon - Discussions, questions
---
12 House- House of Bad Daimon
December 4, 2020 at 02:12 (UT/GMT)

ancient_astrology
12 House- House of Bad Daimon
In traditional astrology, the 12th house is, by far the worst house. It is called the house of Bad Spirit, κακοδαίμων.Saturn rejoices here and we will talk about the implications of that in a moment. The New Age interpretation of this house as "spiritual" is questionable. Since Saturn rejoices here, it is not beyond the pale to think that it is a house that might be associated with ´the Occult´. Saturn is associated with the occult. However, be careful. This is not the spirituality of the 9th or 3rd house. I would be careful with the spirituality that goes down in this house.

Now here are some of the significators of this house:
Enemies
Childbirth
Sorrows
Afflictions
Illness
Confinement
secrets

We might want to remove childbirth. It was probably associated with this house in ancient times because that was a major way that women died. However, hold on a moment. Going in Zodiacal rotation, this is the house prior to the house of the ascendant, so some ancient astrologers, Porphyry comes to mind, saw this house as indicating the pre-natal situation in certain cases. I don´t know. I´ve not studied this aspect of it. One thing that it is not: it is not the house of past lives. The natal chart shows the promise of this life.

Now, it is time to talk about what it means that Saturn rejoices or has its joy in this house. What does that mean? I will quote Paul of Alexander on this:

Saturn in 12th Destruction of enemies, inner and outer, if Saturn is located here. Person will prevail over enemies.

Now I will tell you two persons who have Saturn in the 12th house. I am using Whole sign houses (not Placidus, I wouldn´t let my dog use Placidus). Both Donald Trump and Barack Obama have Saturn in the 12th and both have been good at fending off enemies. We can like them or hate them, but that statement is a fact. Donald Trump, as we will see has lots of planets in the 12th and that indicates lots of enemies. But guess what? So does Joe Biden.

Since the 12th house TENDS to bring out the worst in planets, let´s look at a brief set of attributes for the negative side of planets:

Sun: arrogance
Moon: inconstancy, fickleness
Mercury: deception, theft
Venus: lust
Jupiter: Gluttony
Saturn: hatred
Mars: Anger

This is by no means, a full list. Just keep these in mind.

According to Vettius Valens, all planets are problematic in the twelfth.

Here is what else Valens has to say about this house:

Malefics can cause calamities and great injuries here and benefics do not distribute their goods, especially if they are LORD of the Ascendant, Lord of Spirit or of Fortune. Can be mitigated by a benefic in an angle.

By benefics we mean Jupiter and Venus. By malefic, we mean Saturn and Mars.

Here are some particularly important things to look at when delineating for enemies in the 12th house:

•Planets in the 12th
•12th house and its lord
Lord of twelfth and lord of 1st
•Lot of Enemies and its lord
•Saturn

How do you find your lot of enemy? You measure the distance from Saturn to Mars, going in zodiacal (counter-clockwise) direction. You take that distance and measure from the ascendant. That will show your part of enemies.

So I will leave it there for now. If anybody shows any interest in this subject, I will demonstrate the delineations of Donald Trumps and Joe Biden´s 12th house, using some of the techniques described above.

Posts in topic


Moon calendar
Moon in

Cancer
Show calendar
»
Seek users born on
Seek users by nickname