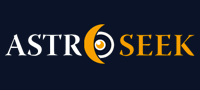 Astro-Seek.com Seek and meet people born on the same date as you ...
What´s next? - Discussions, questions
---
What´s next?
November 27, 2020 at 17:32 (UT/GMT)

Tob
What´s next?
Hi everyone!
I have recently started to be interested in astrology. By analyzing the position of some planets, I see a lot of truth in this.
There are also many things that do not resonate with me. One example is the dominant element of fire. However, I do not feel the fire in myself, this energy, vitality, expression. So what is this element showing in me?
I would like to ask about the transits for 2021, because now I am at a stage where I do not know where to go next and which path to choose. Can it be seen in the transits or in the natal chart?

Few words about me. Last year I completed 5 years of physiotherapy studies, but I believe that I do not have the appropriate skills to work in this profession. This year I was working in a restaurant, then covid came and the job was over. Then I participated in military exercises, which is exactly what I am still doing until mid-December. Since mid-December I have been taking a 7-day vipassana meditation course. There are no plans for next year. I have a lot of doubts about working in the military, not my climate. As for work in physiotherapy, there is not enough knowledge and interest in it.
I would like to read the tips for my horoscope.
Thank you very much and all the best!

Picture attachments are visible to registered users only. (
Log in
)

Posts in topic
November 28, 2020 at 12:31

fishscales
Some non-astrological/non "real world" advice:
Continue with the meditation. Abandon your search for a path. Focus on the present moment above all else.
Of course, you must do what you need to do to feed, clothe, and care for yourself, so make sure you have that covered. I´m not suggesting you run off and meditate in a cave somewhere.
As your consciousness expands through meditation, your path will be laid out before you.
And when it is, continue with your meditation.
As your consciousness further awakens through meditation, another path may be laid out before you. And perhaps another one after that. You can pursue these paths for as long as it is appropriate, but don´t become attached to any of them. What arises before you will be what you are ready for at the time. Let the state of your consciousness guide you, instead of your own desires or personal expectations for yourself.
Some things that will help:
Maintain the highest ethical standards in your dealings with others. The way society is set up today, you may find that this actually "sets you back" in the short term. Have faith...it will pay dividends in the end.
If you have difficulty solving your own problems at any point in time, put them aside, and help others solve theirs. You may find that your problems resolve themselves in this way.
Good luck.

November 28, 2020 at 12:51

fishscales
»
fishscales
And a little bit of astrology too...
You have Jupiter, a natural "guardian angel" sitting in your 12th house in his home sign... There is a natural benevolence deep in your consciousness, waiting to be tapped into...perhaps a type of "benevolent warrior" consciousness, since Jupiter is conjunct Mars. Nothing wrong with that.
The problem is, Jupiter is being a bit hampered by a square from Saturn in the second house. Saturn is going to demand a clear-cut stance in the realms of values and financial security, sitting there in the second, which may hamper Jupiter´s expression. Keep in mind, given Jupiter´s 12th house placement, he´s not going to come out loud and proud in your chart, regardless of aspects... He is more of a positive energy waiting to be tapped into (meditation is again useful here) or a guardian angel that will appear when it is most needed. That being said, that square from Saturn may make it difficult for that Jupiterian energy to emerge.
Saturn also squares Mars (which is conjunct Jupiter), so what I think may be happening is that all those powerful subconscious energies in your 12th house are having the brakes put on them by Saturn in the 2nd´s material, "real world" concerns.
You need to find a way to balance the material concerns of the second house and the powerful, but positive, subconscious energies of your 12th house. Not the easiest task...
Another reason why meditation is a good idea for you... These things are poorly solved by the intellect...

November 28, 2020 at 13:04

fishscales
»
fishscales
Another thought...
I think Saturn in a certain house often challenges us to discover the "real meaning" of that house...this may be drastically different than our own conceptions of what matters of that house are supposed to be.
Perhaps a re-evaluation of your attitudes towards second house affairs is in order here...
Hint: the "real meaning" Saturn is challenging us to find in a house is usually very different from what we *want* that house to be about in our lives... I would say it´s usually diametrically opposed.
Saturn could not care less about what we want a certain house to "be" in our lives...he is only concerned with what we need to learn in matters pertaining to that house...

November 29, 2020 at 00:00

Jay Jay
I´m just curious, Tob. Did you not have good training as a physical therapist? It´s a valued profession here in the US - and - I admire the knowledge and skill of anyone studying the human body and how to exercise it to heal it. So, I´m just wondering why you feel you don´t have enough knowledge and interest.
I notice that in your past life, you may have had some wound to your perception of being enough - good enough - not deserving enough, smart enough, etc. I just want to make sure you aren´t throwing the baby out with the bathwater, as you´ve already gotten some training. Maybe you need a better teacher who is excited about it. Why did you choose this career path in the first place?
I understand if this just isn´t what you want to do. You might be someone who will feel confused a little about anything you choose - with Saturn in Pisces.
The 12th house is a solitary place. It´s a place of temples, monasteries and prisons. It´s where people can and do commune with spirit and nature and are thrown back upon themselves - face themselves. Wherever you go, there you are. You have three planets there. But your North Node is in Libra - saying that you need relationships to learn about yourself. Leo Moon also needs people to give feedback. Sun and Mercury in Scorpio need to investigate the deep emotional nature.
You have plenty of alone-solitude symbols and need for people with people - to engage - to learn - to grow through engagement. It´d be wonderful if you could do something that engages you with others one-on-one - and then you could have your solitude time.
Fishscales is seeing your spiritual side - which I see as well - and maybe he´s right about continuing the meditation. But, you also need to be in the world. Sometimes the real thrust of a lifetime isn´t about what work we do, but how we do it. For you, it may not matter so much what career path you choose - as the work you need to do is internal. This is where your interest truly lies.
_______________________________________________________________
My website:
http://thesoulmustsing.weebly.com
- I do western astrology readings, dream interpretation, an mind-body healing by donation and classes at reasonable rates. Sign up for my newsletter!

November 29, 2020 at 16:45

Tob
»
fishscales
Thank you very much for your answer and valuable tips!

November 29, 2020 at 17:06

Tob
»
Jay Jay
Thank you very much for your answer and valuable tips!
I started to study physiotherapy because I wanted to help people recover.
Currently, I have a lot of doubts that most likely stem from my self-esteem. I have a strong program in my head, inside of me called "I´m not good enough". I´m trying to work on it.
I know that if I started working, I would learn a lot while working. however, I would not like to learn on patients. I would like to have the skills right away, thanks to which I would help people.
Another thing is that during my studies there were many subjects not related to the profession, a lot of stuffing. and after 5 years of age there is no internship, you have to take courses which are very costly. In Poland, work in this profession is not appreciated, especially in hospitals and public institutions.
In the end, I think that I should try to work in this profession and only after some time decide if it is for me.
of course it would be great to meet a person, a teacher who would have a passion for physiotherapy.

November 29, 2020 at 21:17

Jay Jay
»
Tob
Hi Tob!
That sounds reasonable. Do you have any physiotherapy organizations you could join so you might MEET other physiotherapists? Or maybe you could work with someone who could mentor you. I do wish you much luck with this!

November 30, 2020 at 07:27

Tob
»
Jay Jay
Hi Jay Jay,
Thanks, yes there is national chamber of physiotherapists.


December 2, 2020 at 05:21

Astro-Seek.com
System message: Post has been written by user practicalmystic, who already deleted profile on this website:
=====

Allo! Amateur astrologer here, and I´d love to try and analyze some strengths for your chart for what your next life direction could be! I want to give a couple notes and then jump into interpretations.
First, a little perspective: A fire sign who doesn´t feel like a fire sign brings to mind a campfire that´s all tinder and no spark. You´d mentioned yourself trying a path--physiotherapy--and that you´d felt snubbed by a cold healthcare system that doesn´t appreciate your talents--which is like water on a flame for a Leo Moon. You /need/ an environment that appreciates you, all of us do, and when that need isn´t met by our environment we can deeply doubt our own abilities. It´s important to realize that being very hard on yourself is the symptom of a cause, and not the direct result of you ´not being good enough´.
Secondly, Fishscales is absolutely right. Saturn in Pisces points to a need for spiritual structure through meditation and the building of positive self-talk.
=====
Specific aspect interpretations:
MC is in Scorpio. You´d be a bomb-ass detective, psychologist, detective, occultist, and with a North Node in Libra you´ve got some serious diplomatic skills to boot; so government or mediation would be natural avenues.
Sun & Mercury in 10th house: Great aspects for communication or anything requiring a good self-image. The Scorpio adds a healthy dose of detail-orientation, and a positive aspect to Saturn suggests to me



Moon calendar
Moon in

Gemini
Show calendar
»
Seek users born on
Seek users by nickname