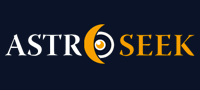 Astro-Seek.com Seek and meet people born on the same date as you ...
Transits through 11th house Aquarius - Discussions, questions
---
Transits through 11th house Aquarius
November 22, 2020 at 16:58 (UT/GMT)

Apolodor
Transits through 11th house Aquarius
Hello,

Latelty, my 11th house started to be transited by some hard planets, such as Pluto, Saturn and Jupiter. What should I expect from these transits (goods and bads)?

Thank you!

Posts in topic
November 23, 2020 at 11:06

Jay Jay
You have no planets in the 11th house, so I´m wondering why you are asking - or what exactly you are asking. Wherever Pluto and Saturn are - they will be aspecting your natal planets from time to time. Why are you asking now?
TR Saturn is square natal Jupiter right now until Nov 27.
TR Pluto is sextile natal Mercury and Pluto in 8th annd semi-sextile natal Saturn inn 12th.
Give me a context and I´ll be happy to comment on it. What´s going on for you or is it idle curiosity?
_______________________________________________________________
My website:
http://thesoulmustsing.weebly.com
- I do astrology readings, dream interpretation, an mind-body healing by donation and classes at reasonable rates. Sign up for my newsletter!

November 23, 2020 at 17:34

Apolodor
»
Jay Jay
Thank you, Jay Jay for your reply!
The context is quite complex, I just hope it will make sense to you.
A couple of weeks ago, I started working on a personal project (if this detail matters, it is a blog about personal finance), and just as a curiosity, I looked at the transits chart. I observed that the 3 big planets (Pluto, Saturn, and Jupiter) that were transiting my 10th house are no longer there.
During the transit of these planets in the 10th house, I felt so stuck and faced so many barriers to change something professionally, yet I was appreciated and rewarded. However, it seems like before the end of these transits, I considered that I could be more satisfied if I´d start working on a personal business, rather than working for other companies (fun fact here: about 6 years ago when I started working, I considered it was so satisfying and great to work for big companies and now I feel the contrary - it becomes harder and harder to accept all the rules and ways of working).
Now I just hope I could grow enough to focus all my time on my business, rather than working for a company.
Experiencing the transit of the 3 mentioned planets in my 10th house, I could say it changed my vision about what I want to do professionally. Now having the same 3 planets transiting the 11th house, I was wondering what would be the impact here?
Being the house of friends, should I expect changes in the circle of my friends? Also, being the house of social circle, I thought that maybe this transit could help since a blog is addressed to the large public... I was thinking that the transit could help to catch the public´s attention, but my assumption here could be wrong. Just not sure what to expect from the transit.
Regarding the planetary aspects you mentioned, it looks like I neglected them. Are these playing a stronger role than the transit itself in a house?
Many thanks for your time!

November 23, 2020 at 18:56

Jay Jay
»
Apolodor
YES. It´s all about where the planets are in the natal chart. The transiting planets don´t have any effect - or little effect - if they don´t aspect a natal planet. It´s just how it works. Let me look at your chart again.
Actually, now that I´m looking more closely, I would actually interpret your Uranus and Neptune in the 11th as they are very close to the 11th house cusp. Both 10th and 11th are work houses. Yes, the 11th is House of Friends, but it is also where you accomplish 10th house work. The 11th represents are "tribe" or people with whom may receive us, understand us, like us, be an audience for us - so clients.
Your question is fair. And yes, those planets aspecting natal planets will have influence. But, what makes me want to tell you it is perfect timing to start your own business is that Secondary Progressed Moon is about to leave the 12th house and go into your 1st house. It´s also going from Pisces to Aries. It´s a very big thing. SP Moon crosses your ASC Jan 1 2021. It marks a new beginning - a new chapter to your life.
Aries is pioneering and it likes to be in business for itself. Definitely.
Your SP Sun entered Sagittarius in July 2019. Maybe this was when you started to think about going into business for yourself?
In 8th house, it would be a symbol for working with other people´s money.
Of course, if I were you, I´d still rely on my own intuition as to whether this is the best time to start your own company. Astrology is limited in its ability to predict accurately. All I can say is SP Moon crossing the ASC does usually give a new beginning of some kind. It´s also lunar return of sorts, because SP Moon will conjunct natal Moon then. I consider it a good sign that supports doing something new.

November 23, 2020 at 20:40

Apolodor
»
Jay Jay
I´m glad to hear that. It´s so encouraging!
Yes, somewhere in 2019 I started to think about running a business. Then in November - December 2019 I was sure I must try it. After that, it took some months to find something that I like and can be done after finishing my daily job.
In September 2020, I had this idea about creating a personal finance blog and eventually go into personal finance coaching.
Now that I hear this is a good timing for such things, that´s motivating me even more. Of course, I´m aware it requires a lot of work and effort to see some results, but in the long run it should worth it.

November 23, 2020 at 21:40

Jay Jay
»
Apolodor
Yes. I like how you think. You´ve got to start somewhere and it any business takes time to develop. So, good luck to you. I hope you enjoy the process! It´s exciting!



Moon calendar
Moon in

Taurus
Show calendar
»
Seek users born on
Seek users by nickname