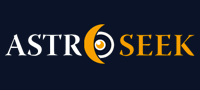 Astro-Seek.com Seek and meet people born on the same date as you ...
please analyse my chart. Any good news in these areas? - Discussions, questions
---
please analyse my chart. Any good news in these areas?
November 21, 2020 at 23:41 (UT/GMT)

Victoriajjjade
please analyse my chart. Any good news in these areas?
Hey guys
just wondering if anyone can see any good news regarding money/job and long term love coming my way? I have had a very difficult 2 years in these 2 areas and i would love some good news!

up until 2018 i was having really good streak concerning my previous job and being in a relationsip and than something changed around february 2019 and it all went left lost my job and my relationship and home which caused me to develop deep depression. im hoping for a better 2021 ( like everyone else i guess ) where life picks up again. thanks in advance

Posts in topic
November 22, 2020 at 15:14

JayJayAstrology
Hello Victoria!
Sorry to hear about the hard time. I´m looking at your transits and progressions for 2019. With such a disruptive hard time, I have to look at TR Uranus. And low and behold, it has been squaring your natal Mars and sextiling natal Venus. On Jan 11, 2019, it stationed - stood still - square your Mars. Now, because your angles are so close to the 00 degree, your entire system can be shaken at that degree. So, I´m thinking this was the shake up. Also during 2019-2020, TR Uranus opposed your Pluto and Moon - and then there´s all the aspects to your planets and points at 6 degrees.
It´s happened to me! Uranus can be extremely disruptive and a lot of important areas can be completely devastated. But it doesn´t happen without reason. There are many times that Uranus transits will aspect our natal planets and something bad or hard doesn´t happen. So, it happens when we need it to happen. In my case, I also lost my home and job. So you´re in good company. Your shake-up was before covid, so we can´t blame it on that. But we can blame it on a slow recovery (if we want to). I have to say that my own recovery from my Uranus "shake-up" did take quite a while. I had to start over and that isn´t always so easy. I also had to figure out what it was I needed to change in myself. I´m sure it depends on many factors how fast someone can recover.
Fast forward to today, Nov 20, 2020. TR Uranus is retrograde in 3rd house Taurus opposing Pluto again. It will station at 6 degrees stimulating your nodes and Neptune once again and then on to Pluto and Moon again. But the big event is over as you´ve had your shake-up. Now what is this all about?
Uranus is the "I´ve got to be me" planet. If you´ve had a shake-up, you are being asked to live more authentically. Perhaps that job wasn´t right for you. Perhaps the living situation also wasn´t right - could be for any reason. And just perhaps, your love wasn´t the right guy. In my case, I had a shitty landlord who I was putting up with but shouldn´t have. It didn´t really feel good being there. My job funding source dried up, and although I liked my job, it wasn´t REALLY what I wanted to do. And as Uranus would have it, I had to let go of some personality factor - having to do with my wound, that in the end, made it possible to move forward in the direction I wanted.
So, not only do you need to honestly consider and recognize what wasn´t really working for you, but you need to discover what is right for you, if you don´t know already. That is what took me some time to work through. I knew what I wanted to do but not how I could make it work. I did some interim things while I figured it out. It wasn´t easy.
I´m using myself as an example in case you´re having the some trouble, because my situation is actually classic for an Uranus shake up. But it is different for everyone, and you may recover more quickly than I did.
Interestingly, Venus is the ruler of your South Node and Mars is of the North Node - and these were the planets triggered when your shake-up happened. So, my guess this is related to your past life wound too. Your south node has to do with relationships, as it´s in Libra. In the 8th house, it has to do with sex and deep bonds. It can also be about being too attached or having an attachment to deep emotions. Perhaps you´re extremely sensitive and emotional in relationships. The wound has to do with your perceptions about your emotions or those with others - the way you think about them. You do have your Sun, Mercury, Venus and Mars all in Cancer - so that tells me you are super sensitive and may be either too hard or too soft - it can go either way depending upon how you respond to Cancer.
Your North Node says you need to be more independent in your relationships - or simply more independent-minded. TR Uranus in the 3rd house is about perceptions, mental processes, how you think and communicate your thoughts and feelings. THIS is what Uranus is addressing. Things will get better when you work on this issue.
Your SP Moon is in Aquarius in the 12th house. This is the house of letting go of stuff that don´t work for us. So, this is the perfect time for you to let go of being too attached or dependent and moving closer to being more independent. At the same time, it´s a good time to really suss out who you really are and want to be - your more authentic self.
Progressed Moon goes into Pisces late May 2022 - and then crosses the ASC August 6, 2022. This marks a NEW BEGINNING. My guess is that you might feel like you have figured out your issues and have made some changes that now allow you to move forward in a new, more authentic direction. Your SP Moon will still be in Pisces in the first house, which could bring a lot of inspiration and creativity.
There´s no guarantee that these astrological predictions are going to match your experience. There is simply a heightened possibility and support for this happening.
With Jupiter the traditional ruler of your chart and in Aries along with the North Node, I´m guessing you do already have an independent streak. You have the capacity to think independently. It might be that you just need to switch gears and pay less importance to feelings and be more mindful. Or maybe you just need to learn how to protect yourself better in relationships - to have better boundaries and defenses against dealing with other people´s feelings. Sensitive Cancer people DO need good boundaries and ways to deal with incoming emotional stuff from others.
I think the Moon crossing the ASC is the good news. Also, TR Jupiter conjuncts your North Node at the same time. This is good - the North Node is in the house of money.
I´m not saying you won´t have good news before this - but I would expect good news around this time in both arenas - job and relationship. But like I say - there´s no guarantees with astrological predictions. We can only point out when "things" have the best possible chance to happen. The rest is up to us.
_______________________________________________________________
My website:
http://thesoulmustsing.weebly.com
- I do astrology readings, dream interpretation, an mind-body healing by donation and classes at reasonable rates. Sign up for my newsletter!

November 23, 2020 at 01:05

Victoriajjjade
»
JayJayAstrology
Hello Jay Jay,
Thank you so very much for that in depth response! i appreciate it more than i can tell you and thank you for using your situation as an example as it is identicle to my mine well almost, i didn´t mention that i also lost my home and that i was pregnant but close enough.
I also got the year wrong of when it all went south it was actaully February 2018 not 2019 sorry. You are right it has taken me a very long to get some what back on my feet i still have some way to go to be back to how i was financially but i kmnow i will get there. I was previously in real estate which is a job i kind of fell into i thought i was happy it paid my bills and afforded me to travel and be happy but deep down it didn´t really feel like my calling, the home i was living in came with a landlord that refused to fix anything which resulted in constant repair issues that would just no be adressed but i liked the area i was in and how close i was to work....my relationship was different to most it started off long distance and i was meant to move there (California) but than it ended its been a mess ever since. So you are right, i guess that was the shake up i needed.
I have already decided that 2021 will be the year that i go back to school but for beauty this time, i´m trying a new career in the beauty industry that i hope i can turn into a home business and work from home until i can figure out what it is i am actually mean to be doing with my life.
I do have aan independant streak and its been strong since 16 ( when i first moved out of home) and i refuse to rely on other people for help even when i really need it i will just find a way to make it through.
I guess from your reading of my chart now until 2022 is really getting myself together until i can begin a new phase.
thank you again for your help i appreciate it....also i just subscribed to your website. thanks again :)
i also agree i need to lean more on logic than my emotions

November 23, 2020 at 01:18

JayJayAstrology
»
Victoriajjjade
Oh good, I´m glad I was helpful. I looked at your chart again. In Feb 2018, TR Uranus was square your Chiron, and then in May, squared, Venus. It was just the beginning of all the squares Uranus would make to all your planets in the 4th and 5th house. So this whole passage is TR Uranus squaring a whole bunch of planets.
Well, my take still stays the same. And yes, I think 2022 ought to feel like a whole new chapter. I wish you all the best!



Moon calendar
Moon in

Libra
Show calendar
»
Seek users born on
Seek users by nickname