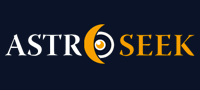 Astro-Seek.com Seek and meet people born on the same date as you ...
Is anyone else having strange dreams lately? - Discussions, questions
---
Is anyone else having strange dreams lately?
November 18, 2020 at 07:24 (UT/GMT)

TheDreamLand
Is anyone else having strange dreams lately?
For more contex, i´am a person that always have bizarre dreams, lucid dreams, violent dreams, sleep paralisis etc, a bit of everything. They are common in my sleep routine and i don´t worry to much about then, don´t know if is my dreamy side fighting againts my more rational side, one trying to pursue it and the other trying to explain it but living in a enviroment that doesn´t acknowledge neither and being the introvert that i´am just made me keep things for myself. So i just been drawing things i dream and make it look like normal draws as a hobby, matching it with normal stuff that i draw, can keep details but i prefer to make then out of context.
From two year or so, I was having a aproach to the "dating" ecene (if i can call talking to and knowing people that) in years of not doing so. There was ones that ends in friendship, some that i don´t wanted so i keep it easy (nothing happeng), others who got nowhere. But one stand out, it was a girl with a similar chart as mine but 2 or 3 years older. She was more proactive and looked interested in me but we were a bit hot and cold. I think that was our double





. I note his foggy behavior with his relationships, with boyfriends and friends (i don´t want to call anyone nothing, just not my cup of tea

) so we were only friends, i see her that way at first and we get along well. But i develop feelings for her with the time (i know all that unrequired love thing, i don´t have problems with that, is just something that happeng) and after six months or so of not seeing her i was thinking that maybe she was feeling the same for me given the clues i notice when we where talking, so i was trying to aproach to her again, but it was to late (your guest).
After that, i confest to her to avoid any misunderstanding and to be honest once and for all, she say that she wasn´t looking me that way and we go in separate ways. From that point, i notice how my dreams turned more vivid than usual, in my sleep paralisis i usually just see objects and creatures normal stuff. But i see a girl in my room that i don´t have seen before, she walk in my room, do something and then i woke up. In one of these i was sitting in my bed, she was seeing my from the end of it, my body "stand" from the bed with not my command, i go to the door of the room and touch the handle and she follows me, and then i woke up. But my room is small and there should be a chair blocking my path and i remenber i somehow "walk" betweem the chair, and the handle that i touched wasn´t the same of the door of my room. Not to mention that the room i was in felt more spacious than my own room, it was like i was in another person room while it looked like my room.
If i wasn´t dreamed about crazyer things i would think i develop schizophrenia or something, it was a bit scary at first but i got used to it over time. Between days i notice people looking at me strangely everytime i go outside (i´am not paranoid but evil exist and you should be prepared, is a rule of nature). One dude looking back to me when he past by in the street, a girl that i don´t know looking back to me after she gets off of a bus and looking back two others times, and a group of people hagging out of the apartments (the same girl was there too). Everyone means their own bussiness i guess, but they where there doing nothing making loud noices from time to time annoying the people of the of the urbanization (i know that because someone threw water at them).
In one of these nights i dream that i open a door and i see a "girl" with his friends, i was feeling confused and them i woke up. Some days later i open a door and was exatly the same situation i dreamed. I was having a premonitory event, something that i haven´t experiece so offent.
I search for people that experience something similar and i was thinking that maybe the reason of seeing that girl in my dreams was that i must be about to meet her. In all these months i was having a sextile with my venus and i search how it says things about love, so i when here for that reason.
Is there someone with similar experiences?.

Posts in topic
November 18, 2020 at 11:39

IIyyaarr13
I had a nightmare that there was a line twisting around the city block with a store just for toilet paper!








November 18, 2020 at 12:12

fishscales
»
IIyyaarr13
I´d file that under the category of "prophetic dreams"...


November 18, 2020 at 12:20

fishscales
I´ve been having alot of dumb, pointless dreams lately...dumber and more pointless than usual...
I had one the other night where I was looking for a box of Oreo cereal, but all the boxes in the store were open... Went to another store, and all the boxes there were open too... And the oreo cereal didn´t even look like oreo cereal, it was just regular oreos in a cereal box... I´ve never even had oreo cereal, so I don´t know what that was about...
I had another one last night in which Tony Soprano sent this guy out to do a hit on someone...so the guy goes out to do the hit, but when he gets there, instead of killing anyone, he just does "the robot"
I told you these were stupid...

November 18, 2020 at 23:49

TheDreamLand
»
fishscales
Well duh, every dream is a bit dumb dude. But that is our limit, the world of dreams is where we can writte our best story. I used these a lot when i need inspiration and i can tell you, i make a lot of good stories from them. Sorry for my plutonian ways of expretion but dreams are not that dumb, you just need inspiration from experiences to have better ones, like life himself.
don´t be so sad. Here, take a meme. You are my sleep paralisis demon telling me we are out of oreos, again.
https://www.youtube.com/watch/…
tell me about these minions, i want to know more


November 24, 2020 at 16:54

TheDreamLand
Counting these all dreams, i think i identified the person i been dreaming on. I look up in the internet and there was a case of a person that basically "controls his premunition", he/she say that he dream of opening the frighed of a house and theres was a chocolate bar and he take it. When his premonition is turned real, he/she inmediatelly went to the friged to take the bar, by suprice of everyone. I think i can do the same with my visions, for example, i dream all the things i wrote here including this menssage and the ones that i post before, i don´t know why. Every time that happeng i read and re read these messages and have a good impresion for the future reality event Include interaction with people. I think i grasp the idea of how they works to. When i see the guy and the girls behing the door what I was talking about before i see he as a girl with a purple suit (that was the "girl" part) like he has and overlaped image above him, and it turns out that image have the same aspect of the avatar of a guy i see before that (don´t know if they are the same person).
Many images that I have on my computer got superimposed on she (the girl of my dreams), first the premonition put the image and then she have these image overlaped, the thing i already know who she is based on varius events of the internet.

November 24, 2020 at 17:21

TheDreamLand
»
TheDreamLand
but i don´t know is she was dreaming about me and don´t know if event all of this is real, sure it was real before, but there where others that don´t happeng the way i expect.

November 24, 2020 at 18:01

TheDreamLand
»
TheDreamLand
even* and sorry about my bad grammar



Moon calendar
Moon in

Virgo
Show calendar
»
Seek users born on
Seek users by nickname