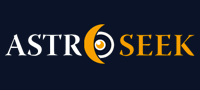 Astro-Seek.com Seek and meet people born on the same date as you ...
Why so hard? - Discussions, questions
---
Why so hard?
November 17, 2020 at 16:13 (UT/GMT)

Miss Capricorn
Why so hard?
This year has been hard for me (and still going on), nothing was going my way and a lot of things got complicated. I was under the 1 Year until that September so I think everything should look better. But obstacles in every area of life. Why? And when is that going to change?

Posts in topic
November 17, 2020 at 16:59

JayJayAstrology
Miss Capricorn,
You are so young, but so old already - maybe far wiser beyond your years. You have Sun, Mercury, Mars, Uranus, Neptune and North Node - all in Capricorn in the 8th, 9th, 10th houses. And on top of that, although in Aquarius, Saturn is conjunct your Sun.
You work hard and tirelessly with all that Capricorn. You probably did well enough in school. You also feel a great sense of responsibility for others, and I bet you had a lot of responsibility within your family growing up. Your family greatly defined who you are, and I think this causes you some pain.
With that much Capricorn, there is a good chance that you tend to repress your emotions - or at the very least, try not to express your feelings much. You kind of tend to hold them in. That is the Capricorn way - just keep working and moving and things will work themselves out. Except, it doesn´t always work that way.
Since December 2019 - we´ve all had a jolt with the transiting Saturn-Pluto conjunction in Capricorn. For someone with a lot of Capricorn, this will hit you hardest. And no, it isn´t over yet. I´ll get to the dates in a minute. Capricorn is steady. It represents the status quo - what we are taught - our habits - our ways of doing things and seeing things. That is all being disrupted with Pluto-Saturn and Jupiter in Capricorn. Pluto insists that we change and evolve. Saturn transiting its own sign also says we need to look at the status quo and make adjustments. That Pluto-Saturn conjunction was at 22-23 degrees Capricorn and sextile to your natal Pluto in Scorpio. Your natal Pluto is about evolving your emotional life.
This is quite difficult. Capricorn absolutely is not on board with doing Scorpio emotional work. So, it - all those planets - resist. So on one hand, you have all this Pluto transiting energy saying - get into your emotional world and FEEL your emotions while everything in you says - no way! Still, you must. I´m certain this is why you are having a hard time.
The best way through this is to give into the Pluto-Scorpio mandate to do some inner work. It isn´t time to move forward outwardly. It´s a time to move inward - to place attention on yourself, your feelings, and your personal needs instead of thinking about others. I suggest you try to approach your emotions in an analytical way - mentally - and do your best to express on paper if you have trouble talking about your feelings.
Your Saturn Return is coming right up, so you are in a prelude to your Saturn Return. It´s usually a big shake up for people - and it doesn´t usually feel good - but - it is an infusion of new ideas and a new sense of self for the future. Change is confusing, but also exciting. You may feel it a bit sooner, but the return begins around Feb 16, 2021. It ends around Dec 5 2021, but you´ll probably feel it sometime after that too. TR PLUTO will conjunct your natal Sun end of 2022 and beginning of 2023 - so you are sort of being hit over the head with this mandate to evolve and pay attention to your own needs and what trying will make you happy going forward.
This won´t be over until Pluto leaves your Sun in mid-2024. However, I do think that once you get into the groove of doing what the planets are asking of you, it will be much easier. When people do what the planets ask, things go well. When, they don´t, things don´t go well. You need to adjust your thinking so that you can allow yourself to be introspective for a while. If you do this work, the rest of your life will be set up so that you are much happier, able to have satisfying relationships, engaged in work you truly love, and will simply enjoy life more. The aim is to help you become the person you really are and not the person you were taught to be.
The time of the Saturn Return is often very difficult for people. It was for me. But it was life-changing in a good way - even if it didn´t feel good while it was happening. I also got depressed during that time. Capricorn is prone to becoming depressed, so that is a possibility for you too. I sought counseling and it really helped - so something to think about if you feel the need for support. You´ll have to trust that what´s happening is good in the overall scheme of things. I hope this ends up being a very productive period for you.
_______________________________________________________________
My website:
http://thesoulmustsing.weebly.com
- I do astrology readings, dream interpretation, an mind-body healing by donation and workshops at reasonable rates.

November 17, 2020 at 17:35

Miss Capricorn
»
JayJayAstrology
I´m really grateful for your post. Thank you for your time and sharing your knowledge and experience.
I confirm what you wrote. Ever since I can remember I felt like I was much older. I prefer relationships with the older people than me. I feel like my soul is old and way of thinking is mature, considerate, and responsible but I consider this to be an advantage.
Contrary to appearances I can have fun too

I confirm all the other issues too.
Very helpful advice for me, thank you again


November 17, 2020 at 17:45

JayJayAstrology
»
Miss Capricorn
Good. I´m glad this was helpful. Yes, of course, I truly see you can have fun too. A Leo Moon would and a Gemini rising is quite upbeat. I was just answering the question. It´s good you have Leo Moon and Gemini Rising to balance all that Capricorn! 🙏

December 3, 2020 at 12:57

Authentic17
after every hardship there is EASE :-) planet Saturn here with us still and has been here from December 19 2017 and will be here another month from now I think I´m not sure sorry... but read more about Saturn effect on everything.. remember after evey hardship there will surely be ease :-) good luck.



Moon calendar
Moon in

Aries
Show calendar
»
Seek users born on
Seek users by nickname